North Korea Instability Should Draw U.S. Attention, Panel Says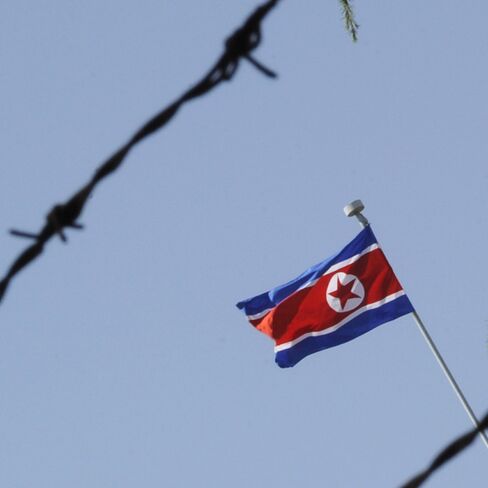 The U.S. should prepare for potential instability in North Korea and be willing to use military action to prevent further nuclear tests by the regime or the sharing of technology with rogue states and terrorists, an American policy group said.
The Washington-based Council on Foreign Relations stresses in a report that the countries involved in stalled talks on North Korea's nuclear program -- the U.S., Japan, Russia, South Korea and China -- will have to cooperate closely to rid the Korean peninsula of nuclear weapons.
The report follows North Korea's suspected sinking of a South Korean warship in March, an incident that underscores the country's volatility, the Council on Foreign Relations said. Forty-six South Korean sailors died. It recommends six steps for dealing with North Korea, including efforts to integrate the country into the international community.
"The danger posed by North Korea is sufficiently severe, and the costs of inaction and acquiescence so high, that the United States and its partners must continue to press for denuclearization," wrote the members of an independent task force behind the report.
The panel includes Victor Cha, a Bush administration official who participated in the China-hosted North Korea talks, which the North Korean communist regime has boycotted since 2008. Another member is James Shinn, who was an assistant secretary of defense for Asia under President George W. Bush.
Competing Interests
Each country involved in the talks has concerns that may complicate a unified response, the task force cautioned even as it advocated a return to the diplomatic forum. Russia and South Korea want the peninsula denuclearized through peaceful means, Japan is most concerned with its citizens that North Korea has kidnapped and China's focus is on regional stability.
The report stressed the importance of China's role, saying that "any hope of North Korea's dismantling its nuclear program rests on China's willingness to take a strong stance." China is North Korea's closest ally and trading partner.
For denuclearization efforts to succeed, "China must acknowledge that the long-term hazard of a nuclear Korea is more perilous to it and the region that the short-term risk of instability," the authors said in the report.
Explicit acceptance of a nuclear North Korea might trigger an arms race in the region, pushing South Korea and Japan to acquire preemptive nuclear strike capabilities, they said.
"The United States must seek to resolve, rather than simply manage the challenge posed by a nuclear North Korea," according to the report.
Nuclear Exports
Beyond talks, U.S. priorities for dealing with North Korea should begin with the prevention of nuclear exports to others, the report said. The next priority for the U.S. and other six party members should be to stop North Korea from further developing its nuclear program. The focus should then be on scaling back North Korea's nuclear work, it said.
One of the report's authors said that reaching this goal will require new leadership in Pyongyang. "There will be no denuclearization without regime change," wrote Fred Ikle of the Center for Strategic and International Studies in Washington.
North Korean leader Kim Jong Il promoted his brother-in-law, Jang Song Thaek, at a parliamentary session last week, a move that may be aimed at solidifying the transition of power to Kim's youngest son, Kim Jong Un.
There is high potential that regime change after Kim Jong Il's death would be contested or lead to a breakdown of authority, the policy report said, a prospect that could have severe repercussions for South Korea and China.
In that light, the task force recommended the U.S. should plan for instability, including military measures that should be coordinated with China and South Korea. And finally, the authors said the U.S. should work hard to integrate North Korea and its people into international affairs.
"Planning for contingencies in North Korea is not the same as predicting instability as part of the full range of possible outcomes in dealing with North Korea," the task force wrote.