Snoop Dogg, Beckham World Cup Spots Fuel Ad Market Recovery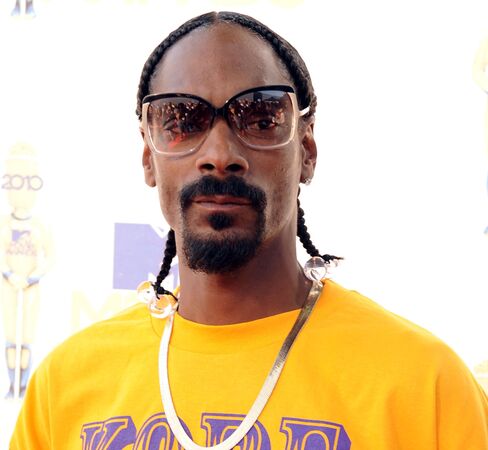 The World Cup, which starts in South Africa today, will add as much as $1.5 billion to advertising spending this year as Coca-Cola Co. and Nike Inc. pay top prices for air time during the most-watched sporting event.
Whether it's rapper Snoop Dogg recast in the Star Wars cantina with David Beckham for Adidas or Cristiano Ronaldo and Homer Simpson in an ad for Nike, commercial air time during the month-long competition is commanding rates as much as 50 percent higher than typical prime time, said Vincent Letang, a senior analyst at researcher Screen Digest, based in London.
"Advertising works like a commodity market, and the rates are more than ever before," Letang said. "Prices are rising like crazy this year. Last year TV ads were cheaper than ever."
World Cup spending is aiding a recovery of the global ad industry, which suffered plunging revenue during the financial crisis and is slowly recouping lost ground. The worldwide ad market may grow 2.2 percent this year as the recession abates, according to ZenithOptimedia Group Ltd, a London-based ad buyer owner by Publicis Groupe SA, bringing spending to $456 billion.
Spending on ads fell 9.8 percent last year, the most on record, as marketers slashed budgets for advertising during the economic slump.
"By the beginning of 2009 lots of advertisers became much more worried about a sustained depression than just a recession and the cuts were about preserving cash and fear of the future," said Jonathan Barnard, head of publications at ZenithOptimedia.
Getting Attention
For brands such as Coca-Cola, Budweiser and Adidas, advertising during the World Cup is a way to capture the attention of millions of consumers. Many brands are also running Internet campaigns on YouTube and social media sites.
Coca-Cola has embarked on its largest advertising campaign ever for the World Cup, encompassing 160 countries, spokesman Petro Kacur said. The company, based in Atlanta, doesn't release ad spending figures.
ITV Plc, the U.K.'s largest commercial broadcaster, is charging 300,000 pounds ($437,000) for space during its exclusive broadcast of England's matches against the U.S. and Algeria. France's TF1 is asking for 260,000 euros ($313,000) for a 30-second halftime spot should France make the World Cup final, according to figures compiled by Havas Sports & Entertainment, a unit of French ad company Havas SA.
World Cup Boost
In Germany, the rate for air time during halftime of a quarter-final match involving the national team costs 255,000 euros, while Spain's Tele 5 is asking 150,000 euros for a 20-second commercial during the final World Cup match, according to the Havas data.
The last World Cup tournament in Germany in 2006 attracted a cumulative TV audience of 26 billion, including 5.3 billion in Europe alone, according to figures from FIFA, the event's organizer.
The World Cup will probably break records for Internet traffic because of rising demand for video applications, Akamai Technologies Inc., a Web service company, said last month. Viewers can also tune in to 25 soccer matches that will be broadcast in 3D.
Before it's here, it's on the Bloomberg Terminal.
LEARN MORE