Pimco's Crescenzi Sees 'Endpoint' in Devaluations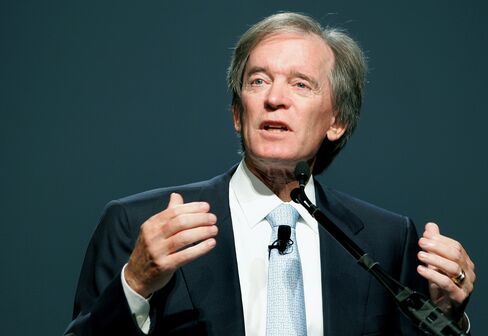 June 8 (Bloomberg) -- Nations have reached a "Keynesian endpoint" as exhausted balance sheets leave policy makers with few options to bolster economic growth, according to Anthony Crescenzi, an investor at Pacific Investment Management Co., the world's largest bond-fund manager.
"Time, devaluations, and debt restructurings might be the only way out for many nations," Crescenzi wrote in an e-mailed note titled "Keynesian Endpoint" that referenced the Great Depression era economist John Maynard Keynes. Debt-fueled spending programs aimed at combating the global financial crisis of 2008 are among policy tools now "being seen as a magic elixir that has morphed into poison."
A debt crisis that began in Greece is threatening to slow global economic growth, pushing the euro down 17 percent this year as governments across Europe cut spending. Spain lost its AAA credit grade at Fitch Ratings, and Moody's Investors Service said the U.S.'s top ranking will come under pressure unless the government reduces budget deficits.
In the U.S., public borrowings passed $13 trillion for the first time this month, according to the Treasury Department. The debt will be larger than U.S. gross domestic product, now $14.2 trillion annually, in 2012, according to the International Monetary Fund.
'Dirty Shirts'
"The world is full of dirty shirts in terms of excessive debt, and the United States is one of those countries, but it still remains the reserve currency and still remains the flight-to-quality haven," said Bill Gross, who runs the world's biggest bond fund at Newport Beach, California-based Pimco. "The U.S. is the least dirty shirt," he said in a June 4 radio interview on Bloomberg Surveillance with Tom Keene.
The Obama administration forecast a $1.6 trillion budget deficit, the most ever, in the current fiscal year that began Oct. 1.
U.S. finances have been "substantially worsened by the credit crisis, recession, and government spending to address these shocks," Moody's analysts led by Steven A. Hess wrote in a report on May 25.
"The ratios of general government debt to GDP and to revenue are deteriorating sharply, and after the crisis they are likely to be higher than the ratios of other Aaa-rated countries," according to the analysts.
Fitch cut Spain's rating by one level on May. 28.
The euro slid as low as $1.1877 yesterday, the weakest level since 2006. It traded at $1.1930 at 7:18 a.m. in New York.
'Work Together'
"The recent economic volatility in Europe has underscored the continued need for the G-20 to work together to secure the global recovery," Treasury Undersecretary Lael Brainard said yesterday at the Federal Reserve Bank of San Francisco's Asia Banking and Finance Conference. "What happens in Europe matters for the United States and Asia."
The weakness in nations' balance sheets also means "the citizenry will require politicians that can think outside the box and act with greater unity and resolve than perhaps they are used to," Crescenzi wrote.
During the Great Depression, British economist Keynes advocated using government money to fill the void until consumer spending and business investment recovered.
The record-size $228 billion Pimco Total Return Fund yielded about 13 percent in the past year, beating more than half of its competitors, according to data compiled by Bloomberg
Pimco had $1.07 trillion assets under management as of March 31 and is a unit of Munich-based insurer Allianz SE.
To contact the reporters on this story: Wes Goodman in Singapore at wgoodman@bloomberg.net; Garfield Reynolds in Sydney at greynolds1@bloomberg.net.
To contact the editor responsible for this story: Rocky Swift at rswift5@bloomberg.net.