BP May Sell Prudhoe Bay Stake as Spill Costs Mount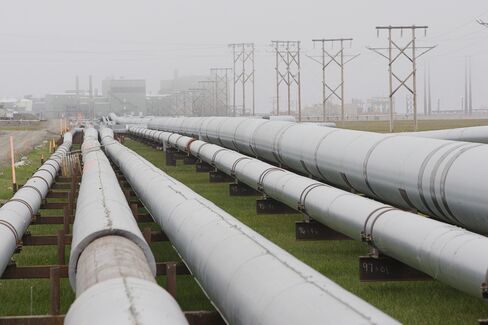 June 3 (Bloomberg) -- BP Plc may have to sell some of its most-valued assets, including a stake in the biggest U.S. oil field, to pay cleanup costs, fines and legal damages from the largest offshore spill in U.S. history.
The 26 percent stake in Prudhoe Bay on Alaska's North Slope and other BP assets could attract suitors such as China National Petroleum Corp., Occidental Petroleum Corp. and Hess Corp., said Douglas Ober, chief executive officer at Petroleum & Resources Corp. in Baltimore, the oldest U.S. oil fund.
"BP is going to have to look to other assets to pay for this mess they're creating," said Ober, who oversees a combined $1.6 billion at the fund and Adams Express Co. "They won't be able to use any of that cash flow to expand production or add to reserves, and that's really going to put them in a bind."
BP lost 31 percent of its market value since an April 20 fire in the Gulf of Mexico killed 11 workers, sank a $365 million rig and triggered subsea leaks that have spewed millions of gallons of crude into the Gulf. The company has spent more than $1 billion trying to stanch the leaks and remove oil from the ocean. Ober sold all of his BP stock after 15 refinery workers perished in a 2005 explosion at the company's Texas City, Texas, plant.
Asset sales by BP are more likely than a takeover of the company because it's too soon to estimate how much the spill and its aftermath will end up costing, said Gianna Bern, founder of Brookshire Advisory & Research Inc. in Flossmoor, Illinois, and a former BP crude trader.
'Think Twice'
"A potential investor would think twice because this is unprecedented and it would take a decade to sort out liability and any potential litigation," Bern said.
BP, the largest oil and natural-gas producer in the U.S. region of the Gulf of Mexico, is facing criminal and regulatory probes into the causes of the disaster at its deep-sea Macondo well drilled with Transocean Ltd.'s Deepwater Horizon rig.
U.S. senators Ron Wyden of Oregon and Charles Schumer of New York said the company should suspend dividend payments until cleanup and liability costs are determined. A payout would be "unfathomable" until the obligations are tallied, they said. The company paid $10.5 billion in dividends last year, according to its annual report.
BP's latest attempt to contain the leaks stalled yesterday when a saw blade attached to a subsea robot snagged while cutting the pipe from the well. BP wants to sever the pipe to install a device that will divert the crude to a ship on the surface.
The plunge in BP shares since the disaster wiped out 42.2 billion pounds ($61.8 billion) in market value, or more than the economic output of Nigeria, Vietnam or the Czech Republic. The stock climbed as much as 20.3 pence, or 4.7 percent, to 450.05 pence, and traded at 444.05 pence at 10:34 a.m. in London.
The company's long-term issuer default rating and senior unsecured rating was cut to AA from AA+ at Fitch Ratings today, with a ratings watch negative. The downgrade reflects "concern that BP is still facing substantial additional risks in relation to the oil spill," the ratings agency said in a statement.
Biggest Crude Source
Prudhoe Bay and other Alaskan fields were BP's largest source of crude in the Western Hemisphere in 2009 after the Gulf of Mexico, according to a public filing. Alaskan fields provided one in every 14 barrels of oil BP pumped worldwide last year. BP operates or own stakes in 20 other fields on the North Slope, as well as four pipelines.
In addition to Prudhoe Bay, rival companies may target the company's holdings in oil-rich nations such as Azerbaijan and Angola, analysts said.
China National's PetroChina Co. and other Chinese state oil companies, backed by $2.4 trillion of foreign currency reserves, have embarked on a string of overseas purchases to feed oil to the world's fastest-growing major economy.
State-run Chinese companies spent a record $32 billion last year acquiring energy and resources assets overseas.
China's appetite for crude this year is expected to grow at 15 times the rate of demand in the U.S., the world's largest energy market, the International Energy Agency in Paris said in a May 12 report. For the first time, China is expected to burn one in every nine barrels of oil produced in the world this year, IEA figures showed.
China's Financial Strength
"China is always sniffing around for reserves," said Ober, whose biggest holdings in the petroleum fund are Chevron Corp., Exxon Mobil Corp. and Occidental. "It wouldn't necessarily have to be one of the western supermajors because there are other companies who could muster the financial strength to make a deal for these assets."
Richard Kline, a spokesman for Los Angeles-based Occidental, said neither Chief Executive Officer Ray Irani nor President and Chief Financial Officer Stephen I. Chazen were available to comment. Jon Pepper, a spokesman for New York-based Hess, declined to comment.
BP spokesman Mark Salt said Chief Executive Officer Tony Hayward will hold a call with investors tomorrow to address concerns about the dividend and the plunging share price.
Credit Suisse analysts yesterday said cleanup costs and legal settlements and claims ultimately may reach $37 billion, or almost nine times the costs incurred by Exxon when its Valdez tanker ran aground in Alaska's Prince William Sound in 1989.
Ober said he has steered clear of BP shares for the last five years because of concern the safety lapses that led to the Texas City refinery disaster remained unresolved.
"That was a pretty nasty thing that happened and it demonstrated that they needed to get their safety record in order," Ober said. "Clearly, they still have some work to do on that front."
To contact the reporter on this story: Joe Carroll in Chicago at jcarroll8@bloomberg.net.
To contact the editor responsible for this story: Susan Warren at susanwarren@bloomberg.net.