Starr Gets Public Defender as Conflicted Lawyer Quits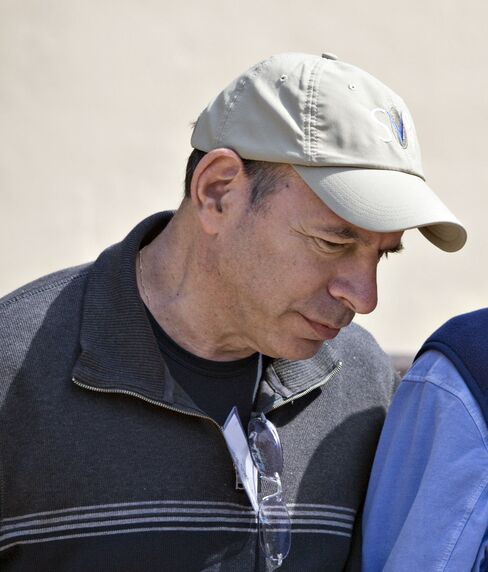 June 2 (Bloomberg) -- Investment adviser Kenneth Starr, charged in connection with a $30 million fraud scheme, was given a public defender after his private attorney, Joshua Klein, withdrew over a conflict of interest.
U.S. Magistrate Theodore Katz assigned Peggy Cross to the case at a hearing today in New York. The magistrate gave Starr until June 4 to decide if he will hire a new attorney.
"The question is if Mr. Starr has the resources to retain counsel or get one appointed," Katz said. "He can't drag this matter out."
Starr, 66, the manager of more than $700 million, was arrested May 27. The adviser, who has represented actors including Sylvester Stallone and Wesley Snipes, "systematically defrauded his clients," Robert Beranger, an agent with the Internal Revenue Service, said in a criminal complaint.
The U.S. Securities and Exchange Commission obtained a court order freezing 23 Starr-related bank accounts, according to Manhattan U.S. Attorney Preet Bharara.
Klein, who said he was retained to represent Starr in the criminal case, told Katz that he and his client determined May 28 that his firm, Petrillo Klein LLP, had a conflict.
"My client is in the process of seeking to retain counsel-slash-assessing his ability to do so," Klein said.
After the hearing, Klein declined to comment on the conflict. Cross wouldn't comment on the case.
Klein asked that the public defender be appointed to help Starr determine if he qualifies for free court-appointed counsel, typically used to represent the indigent.
Net Worth
Starr lied to court officials about his net worth after his arrest, Assistant U.S. Attorney William Harrington told a judge at a detention hearing. Starr said he only had $350 in cash and a car worth $1,000, according to Harrington. A condominium triplex in Manhattan Starr purchased for $7.5 million "was bought with other people's money," Harrington said.
Starr, a nonpracticing lawyer, cheated clients of his New York-based Starr Investment Advisors and Starr & Co. through two schemes, prosecutors said. He solicited investments in what he claimed were "sure deals" and diverted funds to himself or associates or into risky ventures where he had a stake, the government said. He's also accused of using money from some investors to repay others.
Also charged May 27 was Andrew Stein, the former borough president of Manhattan and New York City Council president, who is accused of a tax crime and lying to investigators.
The criminal case is U.S. v. Starr, 10-MJ-1135, U.S. District Court, Southern District of New York (Manhattan).
To contact the reporter on this story: Patricia Hurtado in New York at pathurtado@bloomberg.net
To contact the editor responsible for this story: David Rovella at drovella@bloomberg.net