Printer Makers May Raise Prices, Seiko Epson President Says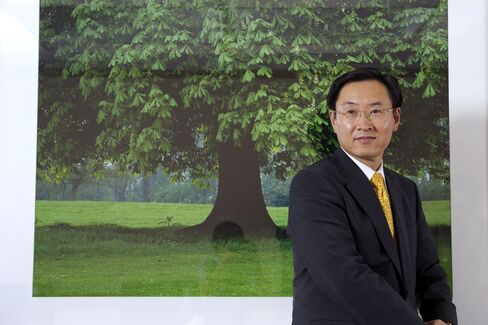 Seiko Epson Corp.'s printer-maker rivals may raise prices in Europe later this year as the weaker euro starts to erode earnings, the company's president said.
"We may follow such a move to raise our prices, or we may seek to take a bigger market share without a price increase," President Minoru Usui said in an interview in Tokyo yesterday.
The euro has declined 16 percent against the yen this year, pressuring Japanese exporters' profits. Seiko Epson, which made 23 percent of its revenue in Europe in that ended in March 31, loses 1.1 billion yen ($12 million) of annual operating profit for every yen the Japanese currency strengthens against the euro. Operating profit at Canon Inc., the world's biggest office equipment maker, is cut by 4.6 billion yen for each 1-yen appreciation against the euro.
The Suwa, Japan-based maker of inkjet printers and electronic devices is forecasting that it will break even in the year ending March 2011, after recording two consecutive annual deficits. The company handed small-sized liquid-crystal-display operations to Sony Corp. at no cost in April to shift its focus away from money-losing component businesses.
Seiko Epson won't likely see 'a serious impact' from euro fluctuations because of last year's restructuring, said Usui, 55. Improving demand for printers in the U.S. and profits from its businesses in developing countries including China will also lessen the euro's blow, he said.
Seiko Epson rose 1.4 percent to 1,239 yen as of 10:01 a.m. in Tokyo trading, narrowing its decline this year to 17 percent. Japan's benchmark Nikkei 225 Stock Average slid 0.8 percent.
-- Editors: Chana Schoenberger, Ian Rowley.