HP to Cut 9,000 Jobs and Take $1 Billion in Costs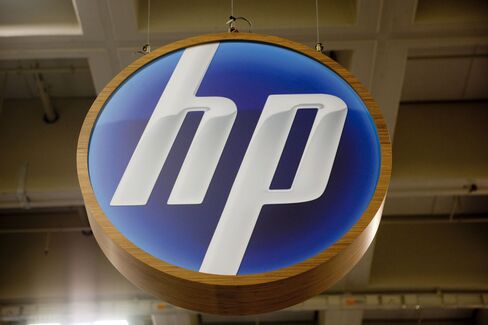 June 1 (Bloomberg) -- Hewlett-Packard Co., the world's largest personal-computer maker, plans to cut about 9,000 jobs and retool its computer-services business to help it compete with International Business Machines Corp.
HP will take a $1 billion charge for paying severance and modernizing its data centers to provide more automated services to customers, it said today in a regulatory filing. The Palo Alto, California-based company plans to replace about 6,000 of the eliminated positions with workers in different countries.
"These sets of actions will enable HP to grow better than the market," Ann Livermore, executive vice president for enterprise business, said today on a conference call. "This is a substantial opportunity for us and something that we think is a good opportunity for our clients as well."
The job cuts come after HP raised its 2010 forecast last month for the third time since November as results beat analysts' estimates on a revival in business spending. Chief Executive Officer Mark Hurd, who has announced more than 48,000 job cuts during his five-year tenure, has expanded into more profitable services as the recession crimped corporate budgets for equipment. He bought Electronic Data Systems Corp. for $13.2 billion in 2008, vaulting HP to No. 2 in services behind IBM.
HP said the $1 billion in expenses for severance costs and asset impairments will be applied between now and fiscal 2013. The moves will result in net annual savings of $500 million to $700 million by the end of fiscal 2013, the company said.
Job-Cut History
The company had 304,000 employees at the end of its fiscal year in October. Hurd, 53, has cut jobs before to shift the workforce and expand the sales staff. When he became CEO in 2005, he cut 10 percent, or more than 15,000 positions, to lift profit. In 2008, he announced a plan to eliminate 24,600 jobs over three years to save $1.8 billion after the purchase of EDS.
Livermore said today that the cuts and the new hiring will take place over a multiyear period. HP's services unit will be hiring 6,000 workers in sales and in some "global delivery centers," she said.
"This company is focusing more and more on revenue growth in their services business," said Aaron Rakers, an analyst at Stifel Nicolaus & Co. in St. Louis. "IBM's always going to have a big presence in services, but these guys are going to battle it out for big deals."
HP said last month that services revenue rose 2.5 percent to $8.71 billion, while PC sales rose 21 percent and orders for server computers and storage devices jumped 31 percent. Services accounted for 28 percent of HP's overall $30.8 billion in quarterly revenue.
Dell, Xerox
Hewlett-Packard isn't the only hardware maker trying to gain ground on Armonk, New York-based IBM, the world's largest computer-services company. Dell Inc., the No. 3 personal-computer maker, bought Perot Systems Inc. in November for about $3.9 billion. Round Rock-Texas based Dell said in February it plans to acquire more computer-services companies.
Xerox Corp., based in Norwalk, Connecticut, completed its purchase of Affiliated Computer Services Inc. for about $6 billion in February to accelerate its focus on computer services amid declining sales of printing equipment.
Hewlett-Packard fell 43 cents to $45.58 at 4 p.m. in New York Stock Exchange composite trading. The stock has dropped 12 percent this year.
"We are very supportive of this move," Louis Miscioscia, an analyst at Collins Stewart Plc in Boston, said today in a note. "We believed there was more to be done" for HP to catch up to IBM, he said.
To contact the reporter on this story: Hugo Miller in Toronto at hugomiller@bloomberg.net
To contact the editors responsible for this story: Peter Elstrom at pelstrom@bloomberg.net