HSBC Pay Opponents Record Biggest Vote Since 2003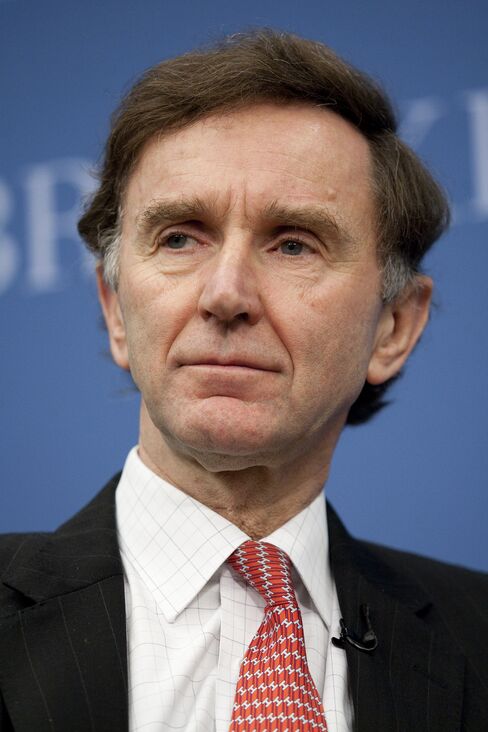 HSBC Holdings Plc suffered the biggest vote against its executive pay awards since at least 2003 after Standard Life Plc publicly opposed the report.
Investors backed the director's pay report, with 87 percent voting in favor at the bank's annual meeting of shareholders in London today. Once abstentions were included, 77 percent voted in favor of the report, compared with 89 percent last year.
"Despite our clear communication of concerns, the bank has not been listening," said Guy Jubb, head of corporate governance at Standard Life at the meeting. "The independent non-executive directors have stated their unanimous resolve to bring remuneration, including the group chief executive's salary, to internationally competitive levels within a year. We urge them to carefully reflect on their position."
Chairman Stephen Green defended the bank's pay policies, saying they need to be "internationally competitive," to retain the best staff. In March, HSBC posted a 1.7 percent rise in net income for 2009 to $5.83 billion.
The Association of British Insurers, whose members own about 15 percent of Britain's publicly traded companies, this month issued an "amber alert" on HSBC's pay proposals, indicating investors should scrutinize the plans.
John Thornton, chairman of HSBC's North American unit, was elected to run HSBC's remuneration committee, taking over from Mark Moody-Stuart, who is retiring. He will consult shareholders during a review into how HSBC pays executives this summer, Green said.
Hong Kong Allowance
In March, HSBC said in its annual report that it would pay Geoghegan a 300,000 pound ($448,000) allowance to live in Hong Kong and that his salary will be raised to "international levels" within the next 12 months. Geoghegan has pledged to give as much as 4 million pounds of his bonus to charity.
Separately, Green pledged to remain in his job at least until 2011, following reports he would step down this year.
"I would have preferred not to say anything, because actually we have nothing to announce," Green told shareholders at the annual general meeting today. "I look forward to chairing the next AGM in 2011."
The Sunday Telegraph reported on May 23 that Green would step down this year and would be succeeded by Thornton.
"Rest assured, when there's something to say, we will say it to our shareholders first," Green said, adding that you shouldn't believe everything that's in the newspapers.
'Inherent Risks'
The chairman's role "must be essentially full-time" and the CEO should be Hong Kong-based, Green said.
A Church of England lay minister, Green is set to succeed Helen Alexander as president of the Confederation of British Industry, Britain's biggest business lobby group, from June 2011.
Green, 61, succeeded John Bond as executive chairman of the bank in 2006 after a three year period as chief executive officer. He handed control of the bank's strategy to CEO Michael Geoghegan, who moved to Hong Kong from London in February, to focus on the bank's expansion in China.
The arrangement of having Geoghegan in Hong Kong and Green in London "is not sustainable," and has "inherent governance risks," said Jubb of Standard Life, which controls 250 million HSBC shares.
Before it's here, it's on the Bloomberg Terminal.
LEARN MORE