Mundell Says Debt Restructuring 'Inevitable' for Some in Euro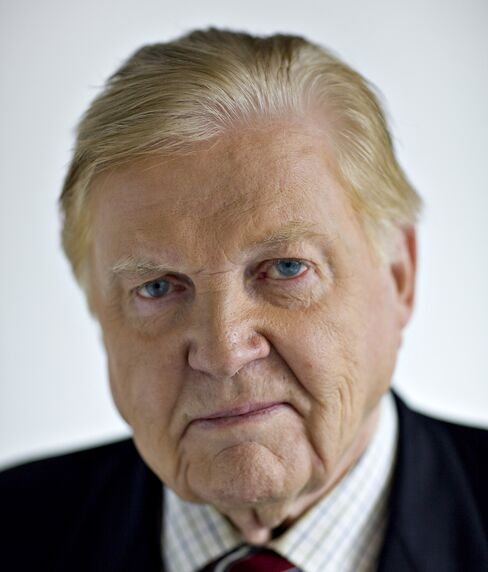 Nobel Prize-winning economist Robert Mundell said debt restructuring may be "inevitable" for one or two countries that share Europe's common currency in the next five years.
"Debt restructuring may be needed for one or two fiscally weak euro members," he said today at a conference in Warsaw. "In five years it may be inevitable, but it doesn't mean euro deconstruction, it just means debt restructuring."
Europe needs great fiscal centralization, including the creation of euro-area Treasury notes and bonds, Mundell said.
"The euro has done marvelously well in its 10 years of existence, but it is operating with one of its two hands tied behind its back," he said. "There is no area bill like a U.S. Treasury bill. A euro-area bill will greatly improve the ascent of the euro as the reserve currency along the dollar."
Mundell, 77, won the Nobel in economics in 1999, the year the euro was introduced, for his work on exchange rates and capital mobility. He is known as the founder of the theory of optimum currency areas and played a "significant role" in the founding of the euro, according to the website of New York's Columbia University, where he is an economics professor.