U.S. Subprime Hunt Targets Goldman, May Skip Cassano: Timeline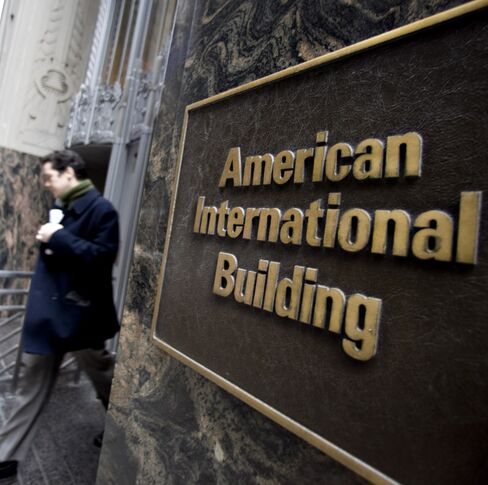 Federal prosecutors don't plan to bring charges against former American International Group Inc. executive Joseph Cassano after a two-year probe of the insurer's collapse, according to a person familiar with the investigation.
Justice Department investigators found there is insufficient evidence to charge Cassano, the former head of AIG's Financial Products division, the person said. The following is a list of the major U.S. law enforcement and regulatory probes and actions thus far in response to the subprime-mortgage meltdown and ensuing financial crisis:
January 2008: A Securities and Exchange Commission task force, which began meeting the previous year, is working on about three dozen inquiries into potential violations related to subprime loans, the agency's then-deputy enforcement director, Walter Ricciardi, says.
March 3, 2008: Fannie Mae and Freddie Mac, the biggest sources of financing for U.S. home loans, reached an agreement with New York Attorney General Andrew Cuomo to buy mortgages only from lenders that adopt new standards he said were intended to ensure independent home appraisals.
June 2008: The SEC's list of active investigations stemming from the credit crisis surpasses 50 as regulatory concerns grow in the wake of Bear Stearns Cos.' emergency takeover by JPMorgan Chase & Co., according to a person familiar with the caseload.
June 5, 2008: Moody's Corp., Standard & Poor's and Fitch Ratings complete a deal with Cuomo that lets them avoid sanctions for their roles in the subprime-mortgage crisis. The firms must implement new policies for mortgage bonds, such as a fee structure meant to address so-called ratings shopping.
June 19, 2008: Former Bear Stearns hedge fund managers Ralph Cioffi and Matthew Tannin are indicted for mail fraud and conspiracy in the first federal prosecution to target Wall Street's role in the credit crisis. The SEC also files a parallel civil lawsuit, claiming they misrepresented their funds' investments in mortgage-backed securities. Cioffi and Tannin's lawyers say the pair are being made scapegoats, and vow to fight the allegations.
Sept. 3, 2008: Federal prosecutors in Brooklyn and the SEC accuse former Credit Suisse Group AG brokers Julian Tzolov and Eric Butler of fraudulently selling subprime-mortgage-linked securities to corporate clients as they sought higher commissions.
April 28, 2009: Michael Strauss, the former chief executive officer of American Home Mortgage Investment Corp., agrees to pay $2.45 million to settle SEC civil claims. The agency says he understated how much money the lender needed to set aside for bad loans during the first quarter of 2007, before the housing market's collapse triggered his firm's bankruptcy.
June 4, 2009: The SEC sues former Countrywide Financial Corp. Chief Executive Officer Angelo Mozilo, claiming he publicly reassured investors about the quality of its loans while issuing "dire" internal warnings. Mozilo, who built Countrywide into the nation's biggest mortgage lender, also accelerated sales of his shares to illegally avoid losses, the agency claims. He denies wrongdoing.
July 22, 2009: Former Credit Suisse broker Tzolov pleads guilty to securities fraud, conspiracy and wire fraud, telling the judge that he misled clients about securities purchased on their behalf. He has not yet been sentenced.
Aug. 3, 2009: Bank of America Corp. agrees to pay $33 million to settle SEC claims it misled investors about bonuses while seeking permission to acquire Merrill Lynch & Co. in the wake of Lehman Brothers Holdings Inc.'s collapse. U.S. District Court Judge Jed Rakoff later rejects the accord, calling it a "contrivance," and questions why executives weren't accused of wrongdoing.
Aug. 17, 2009: Former Credit Suisse trader Butler is convicted of fraudulently selling subprime-mortgage-backed securities. He is later sentenced to five years in prison. His attorneys have filed an appeal.
Nov. 10, 2009: A jury finds former Bear Stearns hedge-fund managers Cioffi and Tannin not guilty of misleading investors. The acquittal may discourage additional federal prosecutions related to financial instruments based on subprime loans. The SEC later says it will proceed with its parallel civil lawsuit.
Dec. 7, 2009: The SEC sues three former New Century Financial Corp. executives for allegedly concealing from investors that the company's subprime-mortgage business was at risk of collapse. All three deny the claims. New Century was the No. 2 subprime lender when it filed for bankruptcy in April 2007.
Feb. 22, 2010: Judge Rakoff says he "reluctantly" approved a revised $150 million settlement between Bank of America and the SEC, after the agency expanded its claims to target the bank's alleged 2008 misstatements about Merrill Lynch's mounting losses.
April 16, 2010: The SEC sues Goldman Sachs Group Inc., claiming the bank defrauded investors in a collateralized debt obligation linked to home loans. The firm concealed the fact that Paulson & Co., a New York-based hedge fund, picked components of the CDO and bet it would collapse, the agency says. Goldman Sachs calls the allegations "completely unfounded in law and fact."
April 30, 2010: Federal prosecutors in New York are also investigating transactions by Goldman Sachs to determine whether to pursue a criminal fraud case, according to two people familiar with the matter.
May 13, 2010: Cuomo subpoenas Goldman Sachs, Morgan Stanley, UBS AG and five other banks to see whether they misled credit rating companies about mortgage-backed securities, according to a person familiar with the probe. The inquiry focuses on whether the banks manipulated raters' models and whether rating company employees gave favorable treatment to banks that later hired them. Ratings companies are also subpoenaed.