Pimco's Clarida Confident ECB 'Will Do What It Takes'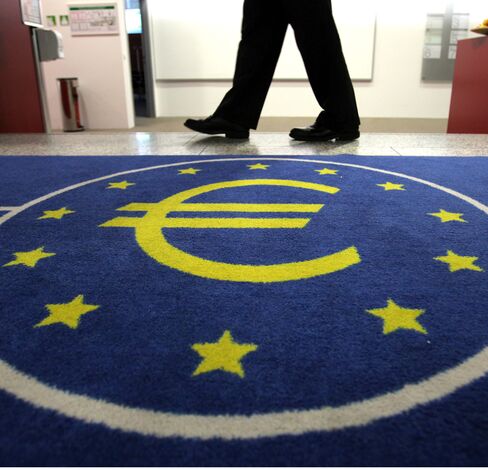 Richard Clarida, global strategic adviser at Pacific Investment Management Co., said he's confident the European Central Bank "will do what it takes" to rectify the euro region's debt crisis without sparking inflation.
The European Union on May 10 unveiled a rescue package of almost $1 trillion to the region's most indebted nations to prevent a loss of confidence in the euro. The International Monetary Fund approved a separate 30 billion-euro ($37 billion) loan to Greece as part of that nation's 110 billion-euro package with governments from the 16-nation bloc sharing the currency.
The goal is to avoid a double-dip recession, Clarida said in a Bloomberg Radio interview with Tom Keene. The weaker euro is a benefit to Europe and won't hurt U.S. exports until the shared currency approaches parity with the greenback, he said.
"The fiscal consolidation that is part of this effort will be a headwind to European growth," said Clarida, who is also a professor of economics at Columbia University. "One of the bright spots for the Europe is the weaker euro, which presumably over time will help to boost exports."
European governments still have to deal with long-term debt service policies and austerity measures to withstand further balance sheet deterioration, Clarida said. The average euro-area budget gap will widen to 6.6 percent of gross domestic product this year from 6.3 percent in 2009, the European Commission forecasts. The Maastricht Treaty stipulates that EU states should keep their budget deficits within 3 percent of GDP.
'Underlying Solvency'
"We have transitioned in the markets from a view about these being liquidity issues -- where a big enough IMF program ties you through -- to an issue of the underlying solvency of particular countries in Europe," Clarida said. "There are still underlying issues in Europe that need to be resolved, including how you deal with countries that potentially may have to reschedule their debt. There is no mechanism within the euro to do that now and they may have to figure that out."
The euro fell as much as 1.8 percent before trading at $1.2363 at 9:48 a.m. in New York, from $1.2570 on May 21. It's the first decline in four days.
"The continued strength for the dollar can continue even under a status quo in Europe," Clarida said. "By a lot of measures the euro is still somewhat overvalued."
Before it's here, it's on the Bloomberg Terminal.
LEARN MORE