Australia to Expel Israeli Diplomat Over Passports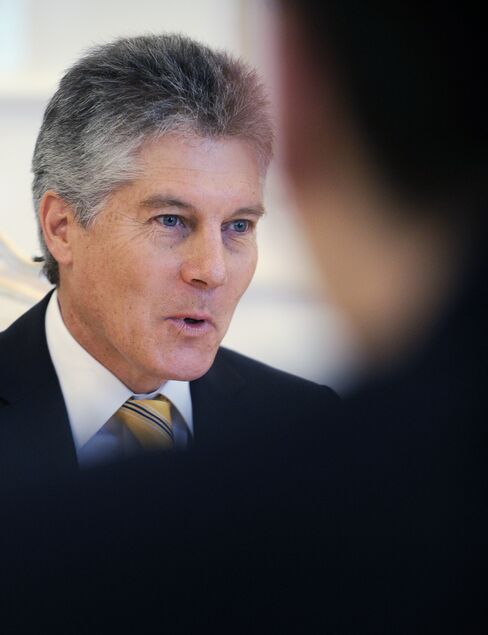 Australia asked Israel to withdraw a diplomat from Canberra because of the "involvement of state intelligence" in fake Australian passports linked to the killing of a senior Hamas official, Foreign Minister Stephen Smith said.
The passports "were deliberately counterfeited and cloned for use" and it was "beyond doubt" that Israel was responsible, Smith told reporters in Canberra today. He didn't identify the diplomat, saying the official was asked to leave Australia "within a week."
Australian police and intelligence services investigated the "abuse" of four Australian passports used by people involved in the killing of Mahmoud al-Mabhouh in Dubai in January. Other suspects travelled on U.K., Irish, French and German documents.
Australia "remains a firm friend of Israel," Smith said today, adding that genuine friendship must run "both ways." The British government in March expelled an Israeli diplomat over the forged U.K. passports.
Israel regrets Australia's decision, Foreign Ministry spokesman Yigal Palmor said by phone today. The step is "not in line with the quality and importance of our relationship."
Australia's government "takes this step much more in sorrow than in anger or in retaliation," Smith said in a statement to Parliament earlier today, after the Department of Foreign Affairs and Trade called in Israel's charge d'affaires. The Israeli ambassador to Australia, Yuval Rotem, is travelling abroad.
Respect, Trust
"This is not what we expect from a nation with whom we have had such a close, friendly and supportive relationship," Smith told lawmakers. "Australia's relationship with Israel has always been founded on a basis of mutual respect and trust. But Israel's actions in this regard have undermined that respect and trust."
U.K. Foreign Secretary David Miliband said in March it was "highly likely" the forgeries of British passports were made by a state intelligence service, without naming Israel's Mossad.
The U.K.'s Daily Telegraph reported in March that the diplomat expelled was Mossad's London representative, citing people familiar with the matter.
"Our response on any measure is comparable to the British response and people may well draw their own conclusions about the person who has been asked to leave Australia," Smith added.
Israel has neither confirmed nor denied the involvement of its spy agency.
There is "no evidence" that the four Australian passport holders -- named by Dubai authorities as Adam Korman, Joshua Bruce, Nicole McCabe and Joshua Krycer -- were anything other than "innocent victims of identity theft," Smith said.
Al-Mabhouh, a founder of the Ezzedine al-Qassam Brigades, the armed wing of the Islamic Hamas movement, arrived in Dubai on Jan. 19 and his body was found in his hotel room the following day. Dubai police said he was drugged before he was suffocated to make his death appear natural.
Before it's here, it's on the Bloomberg Terminal.
LEARN MORE