Cannes Festival Top Prize Goes to Surprise Thai Film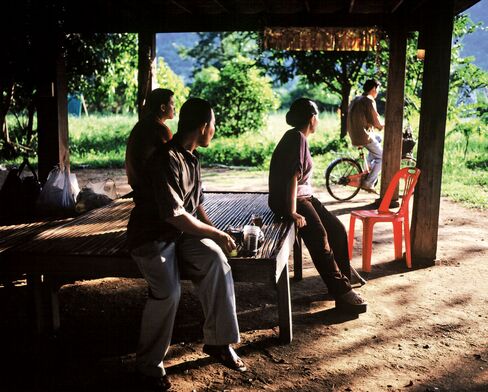 May 23 (Bloomberg) -- The Thai movie "Lung Boonmee Raluek Chat" was the surprise winner of the top award at the Cannes Film Festival, the world's leading cinema competition.
Directed by Apichatpong Weerasethakul, the Palme d'Or winner -- whose title translates as "Uncle Boonmee Who Can Recall His Past Lives" -- is about a man who is dying of kidney failure in the country and is joined by the ghost of his dead wife and by his missing son.
The prize for best director went to Mathieu Amalric for "Tournee" ("On Tour"), which portrayed a team of fleshy neo-burlesque dancers on the road in France.
Juliette Binoche won the best actress award for her role in "Certified Copy" by the Iranian filmmaker Abbas Kiarostami.
There were two awards for best actor. Javier Bardem won for his role in "Biutiful" by Alejandro Gonzalez Inarritu, and Elio Germano for "La Nostra Vita" ("Our Life") by Daniele Luchetti.
The Grand Prix (runner-up) prize went to Xavier Beauvois for "Des Hommes et des Dieux" ("Of God and Men").
Nineteen movies competed this year. The nine-member jury, led by director Tim Burton, included actors Benicio Del Toro and Kate Beckinsale.
The festival was held from May 12 to today in the French Riviera resort.
To contact the writer on the story: Farah Nayeri on London at farahn@bloomberg.net.
To contact the editor responsible for this story: Mark Beech at mbeech@bloomberg.net.