Prosecutors Said to Drop Probe of Ex-AIG Executive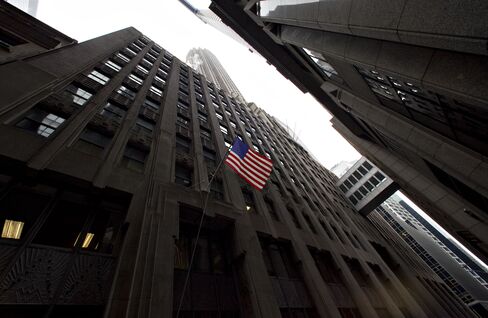 Federal prosecutors won't bring charges against former American International Group Inc. executive Joseph Cassano related to the insurer's collapse, according to a person familiar with the investigation.
The Justice Department found after a two-year investigation that there was insufficient evidence to charge Cassano, who was the former chief executive officer of AIG's Financial Products division, the person said.
The Justice Department and civil investigators from the Securities and Exchange Commission were examining comments made in 2007 by Cassano and other AIG executives. They were probing whether executives misrepresented the value of AIG's portfolio of "super senior" credit-default swaps, which insured bond losses tied to the U.S. housing market.
"Although a 2-year, intense investigation is tough for anyone, the results are wholly appropriate in light of our client's factual innocence," F. Joseph Warin, an attorney for Cassano, said yesterday in an e-mailed statement.
"The large group of federal agents and prosecutors was diligent and professional throughout the investigation, and our client is grateful that they did their jobs by following the facts to the end," Warin said. "This result was the product of two things: an innocent client and fair prosecutors and agents. The system worked."
Cassano's Cooperation
Warin said in November 2008 that Cassano was cooperating with investigators and acted lawfully. Cassano, he said, acted appropriately during the valuation of AIG's credit-default swaps and gave "full and complete information to investors, his supervisors and auditors."
Cassano's London-based unit managed $2 trillion in derivative trades tied to bonds, currencies, commodities and stocks. He told investors in December 2007 that "it is very difficult to see how there can be any losses in these portfolios."
By Feb. 28, 2008, AIG posted what was then its biggest quarterly loss, writing down $11.1 billion on the swaps. AIG announced Cassano's resignation as president and chief executive officer of AIG Financial Products a day later.
No More Investigating
The Justice Department told attorneys for Andrew Forster, an AIG executive vice president and deputy to Cassano, that it was ending an investigation of their client, the lawyers said in a statement.
"We were very pleased but not surprised to hear from the DOJ today that they were dropping the criminal investigation of our client," said David Brodsky and Richard Owens, partners at Latham & Watkins, in an e-mail today. "In the end, the facts were stronger than the emotions surrounding AIG's problems."
AIG spokesman Mark Herr said the company welcomes the Justice Department's decision.
"We continue to cooperate with other authorities on their assessment of these events as we focus on strengthening our businesses and repaying American taxpayers," he said in an e-mail today.
Alisa Finelli, a Justice Department spokeswoman, said in an e-mail today that the agency had no comment.
The federal government's bailout of AIG is expected to cost the Treasury Department $45.2 billion, based on March 31 data, the department said yesterday in a statement. The New York-based insurer's $182.3 billion rescue includes as much as $69.8 billion from Treasury, a $60 billion Federal Reserve credit line and as much as $52.5 billion to buy mortgage-linked assets owned or backed by AIG.