Jamie Oliver May Have New Neighbor at City Eatery: Chef Ramsay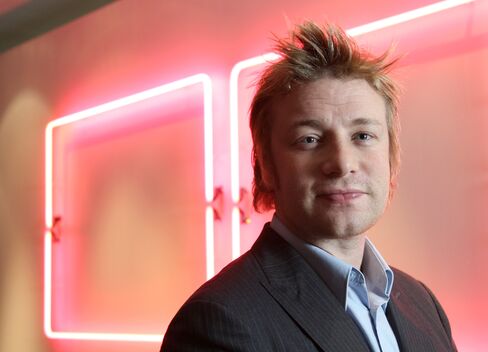 Gordon Ramsay is in talks to open a restaurant in London's financial district in the One New Change development where rival British chef Jamie Oliver has announced plans to open a barbecue eatery in late October.
The venue will be similar to Plane Food, at Heathrow Airport, with quick services and unfussy dishes, the Property Week website said. Gordon Ramsay Holdings said it was looking at the site and hadn't decided on a concept.
"We can confirm that we are looking at a site in St. Paul's for a new restaurant," the company said today in an e-mailed statement. "However, it is still early days and nothing has been confirmed and the likely concept is still very much on the drawing board." Land Securities Group Plc, the developers, had no comment.
Oliver and Ramsay, with their TV shows and books, are the U.K.'s most famous chefs. Propertyweek.com said Ramsay's plans, had "ruffled" Oliver, who hadn't expected his rival to open so close to his new restaurant Barbecoa, a project with New York chef Adam Perry Lang.
"I've sensed no ruffledness, not even mild discomfort," Peter Berry, Oliver's spokesman, said in an e-mailed message.
The retail space at One New Change, next to St. Paul's Cathedral, is 90 percent let and is scheduled to open in October, said Donal McCabe, a spokesman for Land Securities, the U.K.'s largest real-estate investment trust.
(Richard Vines is the chief food critic for Muse, the arts and leisure section of Bloomberg News. Opinions expressed are his own.)
Before it's here, it's on the Bloomberg Terminal.
LEARN MORE