Tate Modern Buzz Fades -- It's a 10-Year-Old Staid Success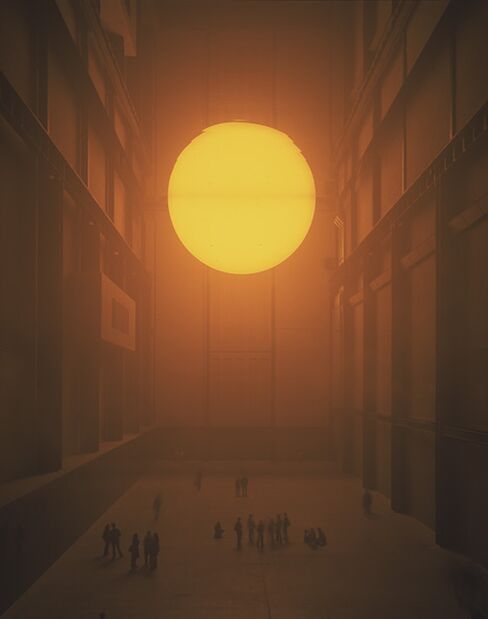 It was bliss to be at that private view.
The opening bash at Tate Modern in May 2000 was one of the art-world events of the decade, if not of the century. Guests were awed by the vast, pure spaces of this new bastion of avant-gardism in the center of London.
The prime minister of the day, Tony Blair, looked bemused as he was led through the scrum of champagne-swilling media and arty types. Here was something more impressive, and even trendier, than his Millennium Dome, then recently unveiled down river at Greenwich.
A decade on, and New Labour is history -- even declared dead on May 17 by Blair acolyte and former foreign secretary, David Miliband -- while Tate Modern is celebrating its 10th birthday. Perhaps inevitably, a lot of the excitement has drained away. Neither the new Tate nor cutting-edge art seem nearly as thrilling as they did at the dawn of the 21st century.
The initial buzz was enhanced by two factors, both destined to diminish with time. First, the wider U.K. public was late in waking up to modernism -- in fact, about 80 years behind the curve. Second, there was the rise in the 1990s of a group of younger artists who, following the example of Andy Warhol, made media stardom part of their career strategy. In several cases, notably of course Damien Hirst and Tracey Emin, they succeeded.
New Fun
This finally alerted the British public to the fun of being shocked by the new. Previously, innovation in the visual arts had remained a cultish interest. This marginalization of the modern was symbolized by the fact that -- until 2000 -- London had no dedicated museum of post-1900 art. In New York, there was MoMA, in Paris the Pompidou, in Britain half of the old Tate building on Millbank. And the national collection of non-British 20th-century work housed there was low on masterpieces.
When great pictures by, say, Matisse and Picasso were relatively plentiful and cheap, either through lack of budget or of acumen, successive Tate directors had failed to bag them in sufficient quantity. As a result, Tate Modern was, and still is, a triumph of presentation over content.
Still, it has been a triumph. Through clever display and exhibition scheduling, especially the annual Unilever commission for the Turbine Hall, Tate Modern maintained the sense of excitement year after year.
Gormley's Volunteers
There's no doubt, though, that it's seeping away. The British public's cultural catch-up is now as complete as it's going to be. Avant-garde art has become familiar and, in a project such as Antony Gormley's Fourth Plinth last year, which featured volunteers standing on Trafalgar Square as living sculpture, a matter of mass participation. Contemporary sculpture has escaped from the gallery and is looming, like the monumental Anish Kapoor at the Olympic site, over the U.K. landscape.
Hirst, Emin and their cohorts have become establishment figures, while no plausible successors have emerged either in terms of publicity or art-world acclaim. For the time being, as is indicted by the declining pizzazz attending the annual Turner Prize, the contemporary art scene is a less compelling spectacle than it was a decade ago.
The conclusion is not that Tate Modern has failed, but that it has succeeded, overwhelmingly. These are the problems that result from battles won. It's mission accomplished on Bankside.
(Martin Gayford is chief art critic for Muse, the arts and leisure section of Bloomberg News. The opinions expressed are his own.)