Bharti Plan for All-India 3G Network Thwarted by Bids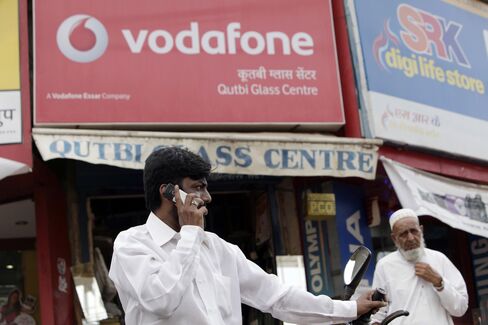 May 20 (Bloomberg) -- Bharti Airtel Ltd., India's largest mobile-phone carrier, scrapped plans to offer nationwide high-speed services after bidding in a government auction drove prices "beyond reasonable levels."
India's 34-day auction of third-generation licenses for airwaves in its 22 telecommunications zones ended yesterday with none of the nine approved bidders buying all the permits for national coverage. The auction raised 677.2 billion ($14.6 billion) for the government.
"I am sure every pan-Indian operator would love to get their hands on pan-Indian spectrum, but the price needs to be right," Theo Maas, who owns Bharti shareholder Singapore Telecommunications Ltd. as part of the $4.5 billion in assets he oversees at Arnhem Investment Management in Sydney, said in e-mailed comments. As bids surged beyond initial expectations, there was a "trade-off that every operator would make," he said.
The license prices stoked concern that carriers won't be able to recoup their investment from a market where calls cost a penny a minute, the cheapest in the world. France Telecom SA and Deutsche Telekom AG posted record losses after European phone companies paid more than $100 billion to buy 3G licenses a decade ago.
Objective Not Achieved
"The auction format and severe spectrum shortage along with ensuing policy uncertainty drove the prices beyond reasonable levels," Bharti, which is paying 123 billion rupees for permits in 13 of the 22 regions, said in a statement yesterday. "As a result, we could not achieve our objective of a pan-India 3G footprint."
In some areas of the country, building new base stations and towers might have been a cheaper alternative to buying new spectrum, according to Arnhem's Maas.
Bharti rose 0.2 percent to 260.25 rupees at the close of Mumbai trading, while rival Reliance Communications Ltd. fell 0.6 percent to 136 rupees. Idea Cellular Ltd. climbed 1 percent to 53.10 rupees. Bharti has fallen 16 percent and Reliance 24 percent since the auction began April 9. That compares with an 8.5 percent decline for the benchmark Sensex index in the same period.
Morgan Stanley analysts Vinay Jaising and Surabhi Chandna raised their rating for India's telecommunications companies today to "in-line" from "cautious," citing an end to uncertainty over the pricing of 3G spectrum with the conclusion of the auction, as well as stability in the region's tariff wars.
Idea Cellular was raised to "overweight" from "equal-weight" at the brokerage, according to a note today.
No Pan-Indian Plan
Vodafone Essar Ltd., the Indian unit of the world's biggest mobile-phone operator by sales, never planned on an all-India presence, said Nick Read, chief executive officer of Vodafone Group Plc's Asia-Pacific and Middle East operations.
"Right from the outset, we said to ourselves we were not going for a pan-India license: What we wanted was a strategic footprint," he said in a phone interview from Newbury, England, where Vodafone is based. "It's been a very long process, a very competitive process and obviously it was a pretty scarce resource, that made the auction last so long."
Vodafone Essar won nine regions for 116.2 billion rupees.
Focus on Strengths
"We expected players not to bid pan-India because prices were soaring," said Naveen Kulkarni, an analyst with MF Global Sify Securities India Pvt. in Mumbai. "Operators only bid in circles where they have substantial strength -- large subscriber bases or revenue share. It's slightly surprising that Bharti didn't bid for Maharashtra and Gujarat" states.
The proceeds from the auction exceed the 350 billion rupees Finance Minister Pranab Mukherjee projected in his budget, and may help the government meet its target of shrinking the budget deficit by more than one percentage point of gross domestic product, the sharpest cut in 19 years.
On May 11, India's telecommunications regulator said prices for 3G spectrum established through the auction should be used as a base to charge for second-generation airwaves. The recommendation threatens to raise costs for mobile-phone companies.
The lack of clarity on regulations "gets worse by the day," Mark James, an analyst with Liberum Capital Ltd., said by phone from London before the auction ended.
Discussion on the recommendations will be over by July 15, J.S. Sarma, chairman of the Telecom Regulatory Authority of India, told reporters at a conference in New Delhi today.
Potential $3.6 Billion Cost
Based on the final bids, licenses for nationwide 3G coverage would have cost Bharti $3.6 billion.
The Internet-based auction was designed by NM Rothschild & Sons Ltd. and economists at London-based DotEcon Ltd.
Reliance Communications, India's second-largest wireless operator, bought as many zones as Bharti, including the two most expensive regions of Delhi and Mumbai.
Reliance won areas with "immediate potential," it said in a statement yesterday.
Aircel Ltd., controlled by Malaysia's Maxis Communications Bhd., bought 13 regions, and Idea Cellular Ltd. 11 zones.
Kuldeep Goyal and Kuldip Singh, chairmen of state-owned phone companies Bharat Sanchar Nigam Ltd. and Mahanagar Telephone Nigam Ltd., told reporters in New Delhi today that they had not sought a waiver from the government on payment of 3G license fees. They were responding to a report in the Economic Times newspaper that said the companies, which were awarded 3G spectrum two years ago, may get a waiver on their payments.
The two companies, which together operate phone services across the country, have to pay 167.5 billion rupees to offer 3G services in all regions.
To contact the reporter on this story: Ketaki Gokhale in Mumbai kgokhale@bloomberg.net
To contact the editor responsible for this story: Stephen Foxwell at sfoxwell@bloomberg.net