Buying Europe on Euro Collapse Joins Darst, Herro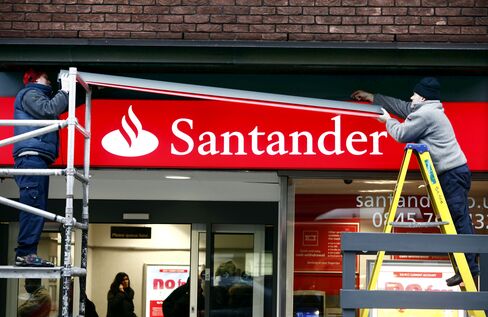 European exporters are turning into the world's biggest bargains as the euro's decline boosts the value of foreign sales and pushes valuations to the lowest level in a year.
David Herro of Harris Associates LP, Morgan Stanley Smith Barney LLC's David Darst and Max King of Investec Asset Management Ltd. recommend buying after valuations for the Euro Stoxx 50 Index fell as much as 30 percent this year, dismissing concern that the region's debt crisis will slow growth. The measure of equities in nations using the euro rose 5.4 percent last week after finance ministers from 16 countries and the International Monetary Fund pledged almost $1 trillion to prevent defaults.
Herro, named the international fund manager of the decade this year by Chicago-based Morningstar Inc., bought Spain's Banco Santander SA in the past month and added to his stake in Paris-based yogurt maker Groupe Danone SA. Howard Ward of Gamco Investors Inc., which manages $26 billion in Rye, New York, boosted his investment in Munich-based Siemens AG.
"Global blue chips based in Europe are probably the most attractively valued equities today," said Herro, chief investment officer of international equities at Harris Associates, which oversees $56 billion in Chicago. "This is why people like me are able to outperform over the long term, because other people say, 'It's messy. I'm not going to go in there.' But this is when you should go in."
Higher Forecasts
Analysts lifted profit estimates for the next year for Euro Stoxx 50 companies by 2.5 percent in April, the most since 2006, according to data compiled by Bloomberg. The projection has climbed 1.6 percent to 274.57 euros a share this month.
The index traded at 9.7 times forecast income on May 7. That was the cheapest since April 2009, before the measure advanced 35 percent in a year. While last week's rally lifted the multiple to 10.2, it's below this year's peak of 11.8.
The Euro Stoxx 50 jumped 10 percent, the most since October 2008, on May 10 after European policy makers unveiled the unprecedented loan package and a program of bond purchases. The currency fell 3.1 percent to $1.2358 last week, taking its loss from a 15-month high of $1.5144 in November to 18 percent. The stock index rose 0.1 percent to 2,635.34 today. The euro fell to $1.2235, the lowest intraday level since April 18, 2006.
'Buying Opportunity'
"European stocks are a buying opportunity," said Darst, chief investment strategist at Morgan Stanley Smith Barney, which oversees $1.6 trillion in New York. The euro's decline "should help some of their exporters. We expect that earnings growth for the next 12 months will be up 59 percent," he said.
Credit Suisse Group AG today advised investors to favor European stocks in global holdings, citing low valuations and a weakening euro. Goldman Sachs Group Inc. strategists wrote in a report that European stocks are "down but not out" as profits increase in the region. UBS AG and Deutsche Bank AG issued recommendations to increase investments in Germany, Europe's largest market, because shares in the country are more geared to global growth than to Europe's most-indebted economies.
Concern that the government bailout will fail to stanch the credit crisis intensified on May 14, driving the Euro Stoxx 50 down 4.7 percent. The euro dropped for a fifth straight day today on concern the European measures to reduce fiscal deficits will undermine the 16-nation region's recovery.
Credit-Default Swaps
While the cost of credit-default swaps linked to debt from Greece, Spain and Portugal has plunged since the bailout was announced a week ago, prices have doubled this year. Mohamed El-Erian, chief executive officer of Pacific Investment Management Co., told Bloomberg News in a May 6 e-mail that Europe's risks may spread across the globe because of concern that governments have borrowed too much to revive their economies.
"I wouldn't jump in," said Robert Doll, who helps oversee $3.36 trillion as vice chairman and chief equity strategist at New York-based BlackRock Inc. "I'd still rather invest in the U.S., where the recovery is stronger."
Gross domestic product for the euro zone is forecast to rise 1.1 percent in 2010, compared with 3.2 percent in the U.S., the median economist estimates in a Bloomberg News survey show.
Herro said he's scooping up shares that have fallen too far, too fast, and 8 of the top 10 holdings in his $5.3 billion Oakmark International Fund were European stocks at the end of March. The fund returned 6.2 percent annually in the past five years, beating 86 percent of peers, Bloomberg data show.
Buying Santander
He bought Santander, Spain-based Banco Santander after its valuation relative to reported profit from the past year fell below the five-year median. The biggest Spanish lender has slumped 29 percent this year, the third-largest drop in the Euro Stoxx 50. It beat the average analyst estimate for first-quarter earnings on April 29.
Herro also put more money into Danone, which posted its fastest quarterly sales growth in two years on April 15 because of greater demand for yogurt and baby formula. The company, which gets about 40 percent of its revenue outside Europe, said currency swings added 2.1 percent to sales growth.
Bayer AG, the drug and chemical producer in Leverkusen, Germany, raised 2010 profit estimates on April 29, citing currency fluctuations that have "trended more favorably than anticipated." It said earnings will grow more than 15 percent this year, compared with an earlier forecast of 10 percent.
German Advantage
"Germany has a comparative advantage over the rest of Europe in terms of productivity," said Ward, a fund manager for Mario Gabelli's firm. "Frequently a weak currency is associated with rising stock markets. To the extent they can export into the emerging markets, it will help them quite a bit."
Ward's Gamco Global Growth Fund jumped 43 percent last year, beating 78 percent of rivals, Bloomberg data show. He increased his stake in Siemens, Europe's largest engineering company, because of the euro's slump.
Sanofi-Aventis SA of Paris is the cheapest since at least 2003, trading for 7.6 times projected 2010 profit, according to data compiled by Bloomberg. France's biggest drugmaker, which produces the Plavix blood thinner and anti-clot medicine Lovenox, gets 59 percent of sales outside Europe.
"Europe has become very cheap, and the fall of the euro has made it more attractive," said King, a London-based investment strategist at Investec Asset Management, which oversees about $55 billion. "If you wait until all the concerns are resolved, then you'll always be buying at the peak."
Before it's here, it's on the Bloomberg Terminal.
LEARN MORE