BP Trying to Insert Tube Into Leaking Gulf Oil Pipe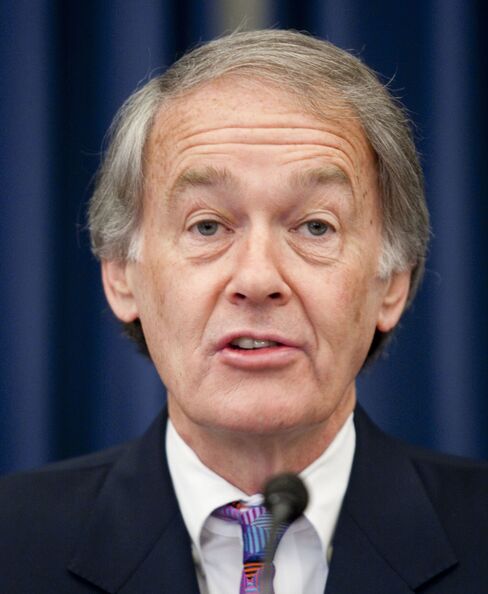 BP Plc, the largest oil and natural-gas producer in the Gulf of Mexico, is trying to insert a tube into a leaking pipe at a well off Louisiana, advancing a plan to divert much of the crude into a ship on the surface.
"We hope to begin operations overnight," Doug Suttles, BP's chief operating officer for exploration and production, said during a press conference today in Robert, Louisiana.
The pipe being targeted accounts for 85 percent of oil coming from the well, which is leaking an estimated 5,000 barrels a day, according to the National Oceanic and Atmospheric Administration. Representative Edward Markey, a Massachusetts Democrat, sent a letter to BP today questioning the rate, citing reports it may be as much as 70,000 barrels a day.
Suttles said the leak is "somewhere around" the 5,000-barrel rate. The spill began after Transocean Ltd.'s Deepwater Horizon drilling rig, leased to London-based BP, exploded April 20 and sank two days later, taking the lives of 11 crew members.
President Barack Obama met with administration officials today on the federal response to the spill. "We know there's a level of uncertainty" on how much is leaking, Obama said, and the government is mobilized for a "catastrophic event."
Inserting the tube into the leaking pipe is an interim step to capture oil and won't stop the leak. BP suspended its first effort to capture oil gushing from the severed 21-inch (53-centimeter) pipe on May 8, after a containment dome clogged.
'Junk Shot'
"We're not going to be able to stop it today or the next few days," Suttles said of the leak on CBS's "Early Show" this morning. "The earliest chance for that will probably be late next week."
BP is preparing a "junk shot" for the end of next week that would inject tire pieces and golf balls, followed by mud and cement, to plug the leaking well. It also is drilling a relief well that could permanently plug the leak, an effort that began May 2 and will take 90 days to complete.
The junk shot may be ready as early as May 18, U.S. Coast Guard Commandant Thad Allen, the national coordinator for the spill response, said today at a press conference on Dauphin Island, Alabama.
Analysis shows pressure inside the blowout preventer, a stack of valves at the top of the well, is less than expected, improving chances of success for the junk shot, or another option in the queue, to install a second blowout preventer and then closing its valves, Allen said.
Blowout Preventer
X-ray analysis of the blowout preventer "has given us some confidence about moving some of these options forward," said David Nicholas, a spokesman for BP.
BP shares fell 17.4 pence, or 3.2 percent, to 530.2 pence at 4:35 p.m. in London. They have declined 19 percent since the rig exploded.
Using a tube to direct the oil to the surface may prevent the formation of hydrates, crystals of natural gas and water that form in ocean depths and clogged the first containment dome, according to BP. The company also has lowered to the seabed a 5-foot (1.5-meter) collection chamber dubbed "top hat," that may be used to divert oil and gas to the surface.
That device is in reserve because "there's no guarantee of success" from the pipe insertion, Nicholas said. "This is stuff we haven't done before at these pressures and temperatures."
Cold Water
The well is about 5,000 feet below the surface, where water temperature is 42 degrees Fahrenheit (6 Celsius), he said.
The U.S. Environmental Protection Agency today authorized routine subsea use of oil dispersant, U.S. Coast Guard Rear Admiral Mary Landry, the federal on-scene spill coordinator, said today at a press conference in Robert, Louisiana. BP experimented with the chemical three times since the spill began to reduce oil reaching the surface.
"Subsea dispersant injection requires less by volume than what you might use on the surface," Landry said. "That might be a better option." BP must sample water quality with oversight of EPA and other federal agencies, she said.
BP and federal planes have sprayed a record 517,000 gallons of dispersant on the slick, the joint incident command said today in a statement.
Cause Unknown
Suttles said it was too soon to say what caused the incident on the rig.
"We don't know what led up to this yet," Suttles said on CNN. "The people of the Gulf Coast here, what do they want from me? They want me to get this flow stopped and they want me to minimize the impact."
Delays in drilling across the Gulf of Mexico because of the spill may reduce oil and natural-gas production from the region by as much as 5 percent this year, according to Citigroup Inc.
A temporary government ban on new drilling permits may reduce production by between 80,000 and 100,000 barrels of oil equivalent a day, Mark Fletcher, an analyst at Citigroup, wrote in a report dated yesterday, citing estimates from Wood Mackenzie Consultants Ltd.