Tullett Prebon Says Talks About Possible Sale Ended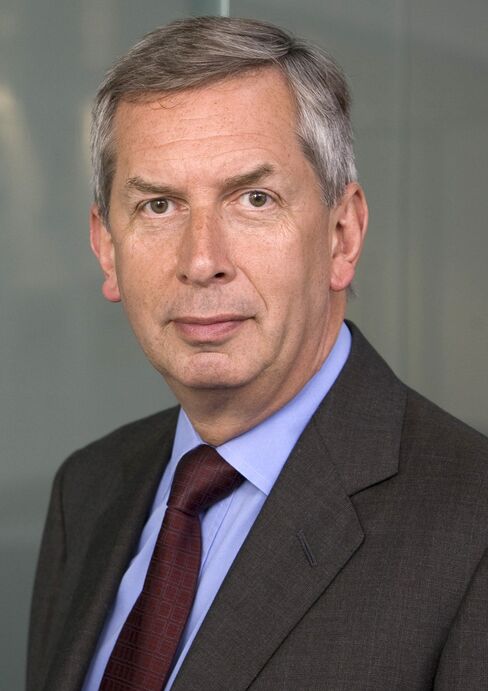 Tullett Prebon Plc, the British inter-dealer broker led by Terry Smith, said talks about a sale of the company broke down after two months of negotiations. The shares dropped 13 percent.
"It has not been possible to reach agreement on the terms of any offer," Tullett said in a statement today. "The third party has confirmed that it does not intend to pursue a possible offer." Nigel Szembel, a spokesman for the broker, declined to identify the bidder or comment beyond the statement.
Tullett, which split off from U.K. stockbroker Collins Stewart in 2006, and larger competitor ICAP Plc, act as a go-between for banks that trade bonds, stocks, currencies, energy and derivatives. Tullett and New York-based GFI Group Inc., the largest inter-dealer broker of credit derivatives trades, ended merger talks in 2008.
The stock fell 48 pence to 314 pence in London trading, valuing Tullett at 676 million pounds ($990 million). The shares closed at 336 pence on March 7, the last trading day before the company said it was in takeover talks. The Daily Telegraph newspaper reported on May 11 that buyout firm CVC Capital Partners Ltd. may be interested in bidding for the company.
Robin Savage, an analyst at Collins Stewart in London, said in a note to clients today that it recommends "investors look to buy" Tullett on its current share price weakness. Collins Stewart has a "buy" rating on the stock.
'Marginally Better'
Tullett, which holds its annual general meeting today, said in a separate statement that revenue in the first four months of the year fell 12 percent to 312 million pounds because of unfavorable currency movements.
"Financial markets have remained unsettled and activity in the markets has remained at the level experienced during the second half of 2009," Tullett said today. "The level of activity has, however, picked up in recent days, reflecting increased market volatility."
Collins Stewart's Savage said the trading statement is "marginally better" than its expectations. "We are only a third of the way through full year 2010, so for the moment we leave our 900 million pounds revenue expectation unchanged," he said.
The inter-dealer broker also said it will continue its lawsuits against its competitor BGC Partners Inc. and against ex-employees in Hong Kong and the U.S. who quit for BGC.
Right to Appeal
A British judge ruled last month that BGC and two executives unlawfully conspired to hire Tullett employees in a dispute that featured allegations about lost BlackBerries and threatening phone calls. BGC was given the right to appeal.
Smith, 56, has been CEO of Tullett Prebon since setting it up, and holds a 4 percent stake worth about 27 million pounds, making him the largest individual shareholder.
The son of an East London bus driver, Smith studied history at University College, Cardiff and considered teaching before heading to London's financial district. He was a bank analyst in London from 1984 to 1989, then joined UBS AG in 1990 as head of research. He was fired after publishing "Accounting for Growth," a book that questioned the accounting practices of some of UBS's clients.
Before it's here, it's on the Bloomberg Terminal.
LEARN MORE