Transocean's Biggest Investor Dumps Stock After Blast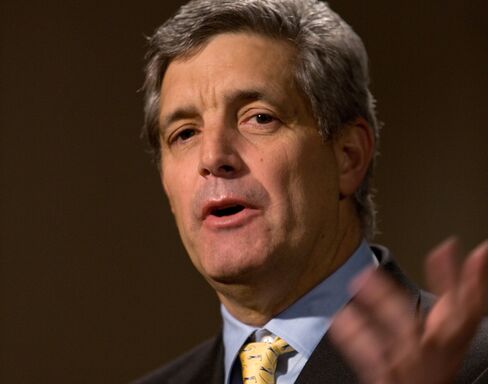 May 12 (Bloomberg) -- Transocean Ltd.'s largest investor at the end of 2009, Marsico Capital Management LLC, liquidated its entire holding in the world's biggest oil driller partly because of a fatal rig blast that triggered a Gulf of Mexico spill.
Marsico began selling some of its 20.96 million shares earlier this year as a glut of North American natural gas diminished demand for rigs built to extract the fuel from shallow coastal waters, Chief Executive Officer Thomas F. Marsico said in a Bloomberg Television interview. He also cited concerns that Brazilian government delays in opening offshore prospects to explorers would pressure rates paid to rent rigs.
Marsico said he "accelerated" sales of Transocean stock after the Geneva-based company's Deepwater Horizon rig was rocked by an April 20 explosion and fire that killed 11 workers, sank the vessel and triggered leaks in a subsea well that's spewing an estimated 5,000 barrels a day of crude into the sea off the Louisiana coast.
"We were in the process of selling the position when the incident happened," said Marsico, whose 6.25 percent stake in Transocean was worth $1.74 billion at the end of 2009. "We accelerated the sale of our position because we thought that it would take some time to determine all the different incidents that occurred that caused this very difficult accident and loss of life."
Rents May Plunge
Marsico, 54, said lease rates paid by oil companies to drill wells thousands of feet beneath the sea surface may plunge to $350,000 a day from about $500,000 now if U.S. regulators impose a moratorium on new drilling in response to the disaster.
Transocean has lost 26 percent of its market value in the three weeks since the explosion. BP Plc, which leased the Deepwater Horizon to work on its Macondo well, has declined 17 percent. Anadarko Petroleum Corp. and Mitsui & Co., which also own stakes in the well, have fallen 23 percent and 11 percent, respectively.
The incident will hinder efforts by the oil industry to persuade politicians and regulators to open the U.S. East and West Coasts to exploratory drilling, Marsico said.
"So these new markets that we thought were going to open up, I think, are going to take much longer," Marsico said in the interview. "And so the day rates are going to go lower, I think."
No Takeover Predicted
Marsico said he sold his Transocean holdings for an average price between $80 and $89. The stock fell 72 cents, or 1.1 percent, to $68.14 as of today's 4 p.m. close of New York Stock Exchange composite trading.
The April 20 incident probably hasn't made Transocean vulnerable to a takeover by another rig operator, Marsico said.
"I can't see that happening," he said. "I think they have very high quality expertise in what they do. They have great assets. It will take them just some time to work through the issues related to this terrible accident."
Transocean has 24 buy ratings from analysts, 17 holds and 1 sell. The company had collected $481 million as of May 6 on a $560 million insurance policy on the Deepwater Horizon. Transocean has two other drilling vessels, the Development Driller III and the Discoverer Enterprise, helping BP with efforts to halt the leaks near the seafloor.
To contact the reporters on this story: Jonathan Erlichman in Denver at jerlichman@bloomberg.net; Joe Carroll in Chicago at jcarroll8@bloomberg.net.
To contact the editor responsible for this story: Susan Warren at susanwarren@bloomberg.net.