NYSE's Leibowitz Says Exchanges Need Uniform Rules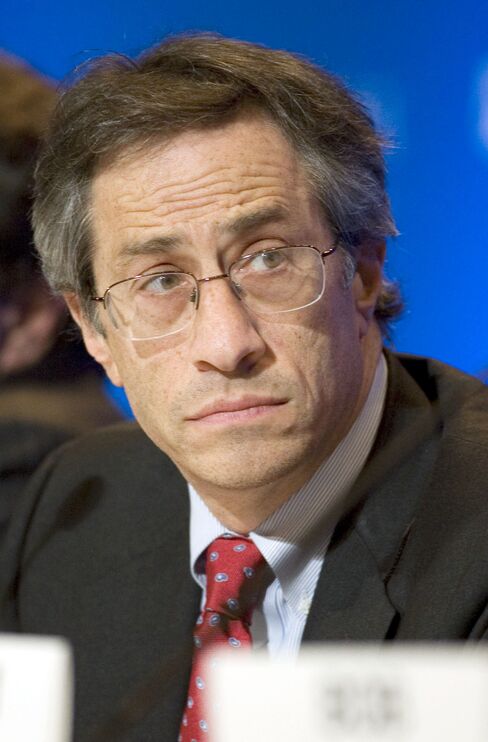 Last week's stock plunge underscores the need for uniform halts at all trading venues during periods of market stress, according to NYSE Euronext Chief Operating Officer Larry Leibowitz.
Leibowitz, in prepared congressional testimony today, defended the NYSE's decision to slow trading in some stocks by saying the exchange never "stepped away from the marketplace during the crisis." A "spasm of selling" spread through exchanges after the NYSE paused trading in certain stocks to match buy and sell orders, according to Leibowitz's remarks for the House Financial Services Subcommittee on Capital Markets.
The Dow Jones Industrial Average fell as much as 9.2 percent on May 6, its biggest tumble since the crash of 1987, before paring losses and closing down 3.2 percent. About $700 billion was erased from American equity markets over an eight-minute span after the NYSE took actions to slow trading, according to data compiled by Bloomberg.
"The exact succession of events and what precipitated them remain unclear," Leibowitz said. The May 6 plunge shows that regulators need "to consider steps to avoid the types of extreme volatility our markets experienced that day."
Heads of the biggest U.S. trading venues will submit plans to the Securities and Exchange Commission this week for shutting down stock markets and curbing trading in individual companies that have suffered significant declines, according to two people familiar with the matter. NYSE-Euronext, Nasdaq OMX Group Inc., Bats Global Markets Inc. and CBOE Holdings Inc. are negotiating the threshold at which trading should stop, the people said.
Trades Canceled
The May 6 plunge pushed share prices of companies including Accenture Plc and Exelon Corp. to pennies. Nasdaq announced it would cancel trades on all exchanges that were more than 60 percent above or below prices at 2:40 p.m. New York time.
At a meeting yesterday of SEC Chairman Mary Schapiro and the heads of exchanges, participants discussed how best to define false trades and agreed to set uniform thresholds at which exchanges would cancel trades, the people said.
Leibowitz, who will testify with Schapiro, Commodity Futures Trading Commission Chairman Gary Gensler and other exchange executives, said trading venues need to iron out a plan for re-opening markets after trading halts. Decisions to re-start trading in a stock should be made by the market where the company has its primary listing, he said.
Before it's here, it's on the Bloomberg Terminal.
LEARN MORE