Steven Cohen Manet May Fetch $44.8 Million at Sotheby's London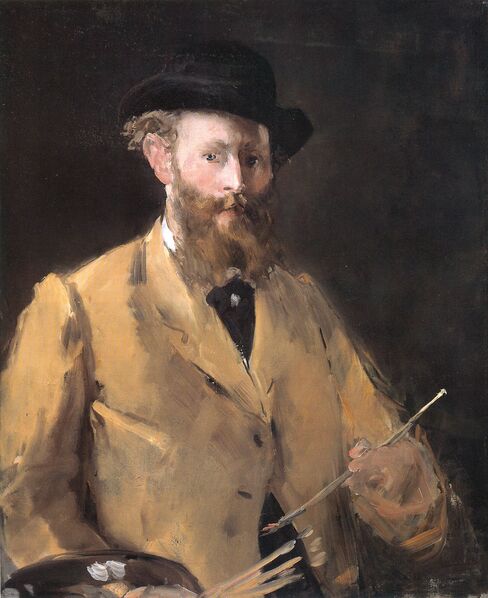 Edouard Manet's "Self Portrait with a Palette," estimated to fetch as much as 30 million pounds ($44.8 million), is the latest in a series of high-value Impressionist and modern works to be offered for auction in London in June.
The 1878 painting, showing Manet dressed as a Parisian dandy, rather than as a working artist, will be included in Sotheby's June 22 sale of Impressionist works, the New York- based auction house said today in an e-mailed statement.
The self portrait, one of just two made by Manet, is a well-known highlight of the art collection formed by Steven A. Cohen, founder of SAC Capital Advisors LP. Cohen acquired the painting privately from the Las Vegas casino developer Steve Wynn for between $35 million and $40 million, said dealers with knowledge of the matter. Wynn had paid $18.7 million for the painting at Christie's International's 1997 auction of the collection of the Wall Street financier John Loeb. The seller at the June auction isn't named in Sotheby's statement.
Recent record auction prices for trophies by Impressionist and modern masters have encouraged collectors to sell high-value works. Pablo Picasso's 1903 Blue Period "Portrait of Angel Fernandez de Soto (The Absinthe Drinker)" is being offered by Andrew Lloyd Webber at Christie's on June 23. It is expected to raise as much as 40 million pounds, Christie's said.
(Scott Reyburn writes about the art market for Bloomberg News. Opinions expressed are his own.)