Galvin Wins Best Restaurant; Goodman to Open in City: Food Buzz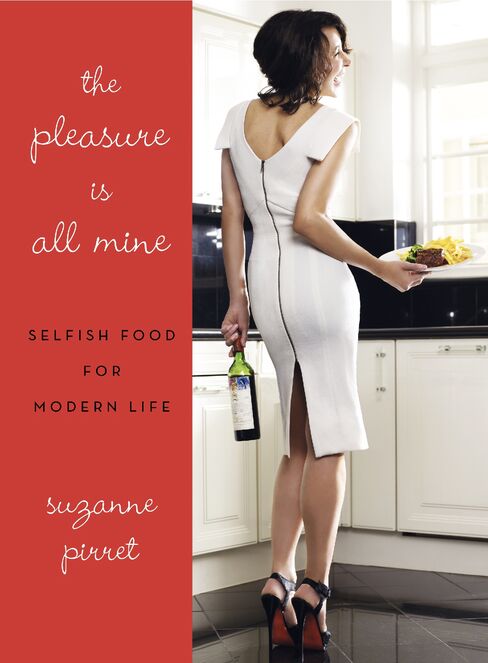 Galvin La Chapelle was named U.K. restaurant of the year in the Tatler Restaurant Awards.
Brothers Chris and Jeff Galvin, owners of the Spitalfields, London, venue were runners up for best restaurateur, which was taken by Ben and Hugo Warner, the brothers behind Benugo's Serpentine Bar & Kitchen, and Ashmolean Dining Room, in Oxford.
Other awards in the ceremony last night at the Langham hotel included Kitchen W8 (best newcomer); Nicolas Clerc of Le Pont de la Tour (wine list and sommelier); Christian Laval at Alain Ducasse at the Dorchester (front of house); Marcus Wareing at the Berkeley (kitchen); Brompton Bar & Grill ('It' room); Restaurant at the Goring (consistently excellent); and Stephen Williams at the Harwood Arms (Taste of London rising star.)
Previous winners for best restaurant include Quo Vadis (2009), Scott's (2008) and Wolseley (2007). Newcomers include L'Anima (2009), Le Cafe Anglais (2008) and Arbutus (2007).
The Monkey Bar, New York, won the gourmet title last night in Conde Nast Traveller's Innovation & Design Awards 2010 at the Renaissance Chancery Court. Judges included Heston Blumenthal.
Goodman steak house is to open a branch, this time on Old Jewry in the City of London. The new outlet will be slightly bigger than the Mayfair mothership, and should accommodate 110 diners and 40 in the bar. "In theory, we seat 100 in Mayfair but in terms of the size of our average guest, it's more like 90," said David Strauss, the general manager. The kitchen and meat store will be on the same floor as the dining room and the menu may be tweaked, but there won't be too many differences. "This will be the last one in London," Strauss said. "We're not going to become a chain." Opening is set for July 19.
Strauss said Goodman serves 600 kilograms of meat a week. Time for Yotam Ottolenghi's "Plenty," (Ebury, 25 pounds), a beautifully produced book of vegetable-based recipes. I'm avoiding the word "vegetarian" because that's a turnoff for many of us, whereas the dishes here look almost as tempting as steak frites. Not quite, but I'd happily eat herb-stuffed tomatoes, scrambled smoky duck eggs on sourdough and crusted pumpkin wedges with sour cream.
Caprice Holdings is to open a delicatessen across the road from Scott's offering specialties from the group's restaurants and clubs. Annabel's chocolate cake, Mark's Club Scotch eggs and pizza from Harry's Bar will be among the delights at the Mount Street Deli, along with pastries, coffees, cheese, meat and wine. Opening is scheduled for May 24. For information, click on http://www.themountstreetdeli.co.uk/.
The number of people standing in line outside the Real Food Festival at Earl's Court on Saturday was a reminder of the popularity of good food. More than 300 customers were waiting when the doors opened at 11 a.m. One of the main attractions was a Mad Hatter's Tea Party led by Rare Tea Co.'s Henrietta Lovell. (She has offered to create a special blend for Lady Gaga, but no response on that.) Attractions included demonstrations by chefs including Thomasina Miers and Carlo Cracco. I was there as a judge in the Guild of Fine Food's Great Taste Awards. This entailed trying three bottles of beer, one olive oil and about 15 varieties of cake and biscuit. I was so overwhelmed, I had to go out for lunch.
Looking in my tea leaves, I have a vision: This summer, expect to see many articles by food writers who have belatedly and simultaneously discovered the wonders of Malaysian cuisine. If you want to stay ahead: Sedap, on Old Street, is as good as it gets unless anyone invites you to travel to Kuala Lumpur.
I often catch "Saturday Kitchen" on TV, so was happy to be invited to a party at Fortnum & Mason for the book "Saturday Kitchen at Home" (BBC Books, 20 pounds) to meet some of the chefs. These included Jun Tanaka (Pearl) and Atul Kochhar (Benares), who are among London's most charming culinary masters. I also met Suzanne Pirret, whose book "The Pleasure Is All Mine" (William Murrow, $24.99) is a "Sex and the City"-style guide to fabulous cooking for singles. The cover shot, with Pirret's Christian Louboutin shoes more prominent than the food, reflects the refreshing approach, which links recipes with tales from a singleton's city life.
Trishna, in Marylebone, is offering a free taxi service from Lord's for parties wishing to combine a cricket match with fine Indian cooking when England take on Australia.
For more information, call Trishna on +44-20-7935-5624 or click http://www.trishnalondon.com/index.php.
(Richard Vines is the chief food critic for Bloomberg News. Opinions expressed are his own.)
Before it's here, it's on the Bloomberg Terminal.
LEARN MORE