Fired London Bankers Overcome Bonus Backlash in U.K. Courtrooms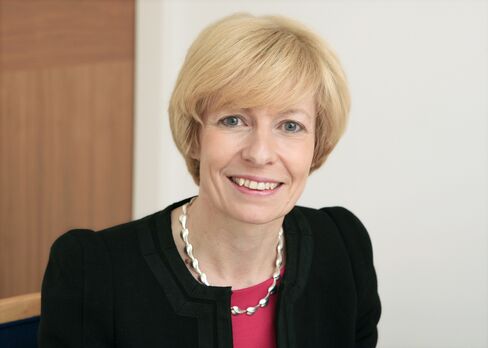 U.K. bankers, the butt of political and public criticism for getting taxpayer bailouts and large bonuses, at least have some friends in London's courts.
A former Societe Generale managing director, an ex-Seymour Pierce Ltd. investment banker and a derivatives trader who had worked at Rabobank International, have all won rulings on unpaid compensation claims this year.
"The judges are showing that they're not being browbeaten by government pressure," said Jo Keddie, a partner at Winckworth Sherwood in London.
With nearly 50,000 jobs lost in London's financial services industry during the economic crisis, more than a hundred bankers have sued their former employers. U.K. Prime Minister Gordon Brown and David Cameron, leader of the Conservative Party that won the most seats in Britain's election, have both promised to rein in compensation for London bankers.
Saleem Khatri, who worked for more than 10 years at Rabobank Nederland NV, won 1.6 million euros ($2.1 million) in a contract dispute over an unpaid bonus after he lost his job.
"The key on the bonus cases is discretion," said James Baker, a partner at the law firm Teacher Stern in London. "The Khatri case was quite scathing about employers who think that clever legal drafting allows them to do whatever they like with bonuses, including withdrawing them altogether. The court said employers have to stick to the bargain they reached."
'Promised a Bonus'
Alex Kleanthous, a lawyer at Gannons Solicitors in London who advised Khatri, said the case centered on the contract.
"My client was promised a bonus which was a small percentage of the profit he made for the bank," Kleanthous said. "The bank tried to take away his right to the agreed bonus and then refused to pay him, despite having made money for the bank."
Contract claims can be brought up to six years from the date the bonus was to be paid, unless an employee signed an agreement not to sue, Kleanthous said. He said he is seeing more contract disputes from fired bankers.
Raphael Geys, the former managing director of fixed-income at Societe Generale, won his lawsuit in March over whether an 8 million-euro severance package he was offered was less than what he was owed.
Judge George Leggatt ruled that if a settlement can't be negotiated a trial will be held. Geys, who was fired in 2007, said he was entitled to more than 12.5 million euros under his contract. Societe Generale said it no longer owed him anything because he breached his contract by suing.
'Not Correct'
"Societe Generale believes that the decision is not a correct interpretation of the terms and conditions of Mr. Geys' employment contract," and is seeking leave to appeal, the bank said in an e-mailed statement.
Rabobank spokesman Andrew Newsham didn't respond to requests for comment.
Malcolm Rutherford, most recently head of institutional sales at London-based Seymour Pierce, won his lawsuit against the firm in February. A court ruled he was owed 70,000 pounds ($105,000) in unpaid bonus after being fired in November 2007.
Seymour Pierce Compliance Officer Susan Rutherford said the bank won't appeal the decision and declined to comment further.
U.K. finance workers will receive about 6.8 billion pounds in bonuses for 2010, an increase from 6 billion pounds for 2009, according to the Centre for Economics & Business Research Ltd.
Lower Legal Bills
That Khatri's case was decided by summary judgment -- meaning he won the case before it went to trial -- may encourage still more suits by bankers, because legal bills are diminished when a dispute is decided quickly.
"What Khatri did is make summary judgment easier to get," Kleanthous said. "It certainly makes it more attractive to bring the claims because it limits the costs."
Bringing a claim against a former employer can take between eight months and 15 months and cost from 80,000 pounds to 500,000 pounds, depending on how much is at stake and how the company defends itself, Keddie said. If a case is decided on summary judgment, the cost can be as little as 25,000 pounds.
"The cheaper end is the claim, then the next chunk of money is discovery, then the next chunk is witness interviews," Keddie said. "The most expensive part is preparing for and attending the trial itself."
In the largest bonus dispute stemming from the U.K.'s financial crisis, Commerzbank AG is facing claims from more than 100 current and former bankers at its Dresdner Kleinwort unit. The Frankfurt, Germany-based bank asked a court in London last week to dismiss two suits alleging bankers were paid a 10th of the bonuses they were owed.
No Contract
The bonus statements were an expectation and didn't create a contract, the bank's lawyer, Jonathan Sumption, said.
Dresdner had set aside about 400 million euros for bonuses, including retention payments, and sent letters to staff with their expected bonus. The investment bank posted a 6.3 billion-euro loss for 2008 and Commerzbank was forced to tap the German government for 18.2 billion euros of capital.
David Owen, a former chief economist at Dresdner, sued the bank in February for 500,000 pounds in unpaid bonuses and severance. Commerzbank last year lost suits brought by four Dresdner bankers over bonus and severance and settled at least two others that sought millions of dollars.
With so many financial services jobs lost from 2007 to 2009 it is difficult for ex-employees to challenge dismissal on the merits. Some are instead reviewing their contracts to ensure they were paid what they were owed, said Baker, the Teacher Stern lawyer.
A former Credit Agricole SA banker responsible for derivatives, Peter Ollila, sued over the exchange rate the bank used to convert his bonus from euros to pounds and is seeking at least $96,000, plus interest, from the Paris-based bank.
"People are having to focus on their existing contractual rights because it is so much harder to challenge selection for dismissal," Baker said. "The tide is swinging back towards employees."
Before it's here, it's on the Bloomberg Terminal.
LEARN MORE