Fannie Seeks $8.4 Billion After First-Quarter Loss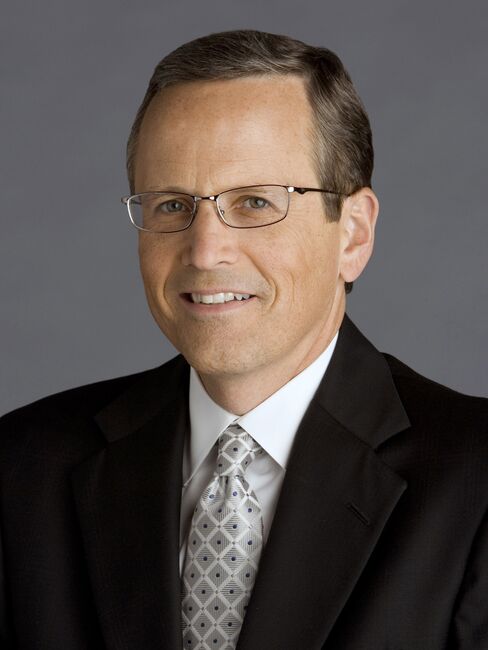 Fannie Mae, the mortgage-finance company operating under federal conservatorship, said it will seek $8.4 billion in aid from the U.S. Treasury Department after reporting an 11th-straight quarterly loss.
The company lost $11.5 billion in the first three months of this year, it said today in a Securities and Exchange Commission filing. Fannie Mae had posted $136.8 billion in losses in the preceding 10 quarters, and the new aid request would bring its total draw from the Treasury to $84.6 billion since April 2009.
Fannie Mae said the quarterly loss was largely attributable to new accounting rules that required the company to move $1.5 trillion in mortgage guarantees to its balance sheet.
Shares of Washington-based Fannie Mae rose 4 percent to $1.07 in New York Stock Exchange Composite trading at 4:15 p.m. after climbing as much as 11 percent earlier.
The company and Freddie Mac, its McLean, Virginia-based rival, have been under U.S. conservatorship since September 2008, when they were seized after losses on subprime mortgages pushed them to the brink of collapse. The so-called government-sponsored enterprises, which own or guarantee more than $5 trillion in U.S. residential debt, financed or backed more than 70 percent of single-family mortgage loans in 2009.
Fannie Mae continues to inject liquidity into the home-loan market and helped modify nearly 94,000 mortgages in the first quarter to prevent foreclosures, doubling the number completed in the fourth quarter of 2009, Chief Executive Officer Mike Williams said in a statement.
Foreclosures Increased
Even with the assistance, Fannie Mae increased foreclosures to almost 62,000 homes from about 47,000 in the prior quarter, according to the filing. The company's foreclosure rate increased and its inventory of homes grew from $8.5 billion to $11.4 billion during the first quarter.
"We expect our foreclosures to increase in 2010 as a result of the adverse impact that the weak economy and high unemployment have had and are expected to have on the financial condition of borrowers," the company said in a press release.
Credit-related expenses, including home-loan delinquencies and defaults, increased to $5.1 billion in the first quarter from $4.1 billion three months earlier, the company said. Non-performing loans were $223.9 billion as of March 31, up from $216.5 billion at the end of December.
Loan Buybacks
The company said it forced lenders to buy back $1.8 billion in defective loans, compared with $1.1 billion from a year ago. Freddie Mac said last week it required lenders to buy back $1.3 billion in loans in the first quarter.
In today's filing, Fannie Mae said it continues to face risk and "may experience significant financial losses and reputational damage in the future as a result of mortgage fraud."
Bank of America Corp. serviced 27 percent of Fannie's single-family loans as of March 31. Wells Fargo & Co. and JPMorgan Chase & Co each serviced more than 10 percent of the company's portfolio.
Freddie Mac reported a $6.7 billion first-quarter loss May 5 and said it would seek $10.6 billion more in Treasury aid, prompting Republicans to renew criticism of Democrats for omitting the mortgage-finance giants from financial-rules legislation being debated in Congress.
"We haven't had any substantive discussion as to what the future picture of Fannie and Freddie should be," Representative Scott Garrett of New Jersey, a Republican, said in an interview. "I see absolutely nothing happening in the area of GSEs of any substance between now and the end of the year."
Before it's here, it's on the Bloomberg Terminal.
LEARN MORE