Steelmakers Have to Raise Prices on Costs, Group Says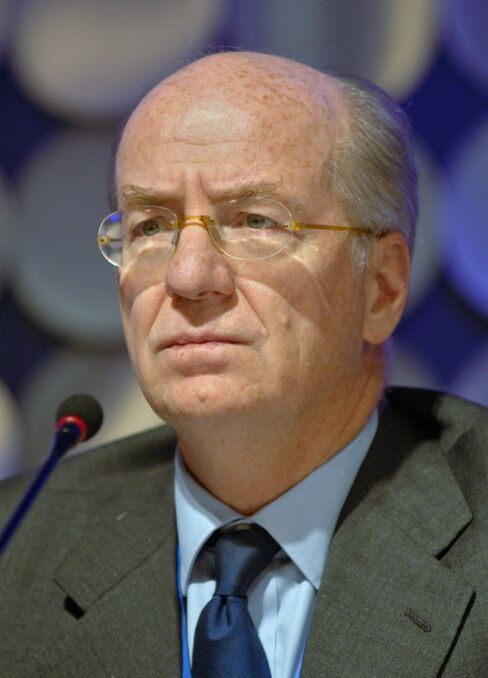 May 10 (Bloomberg) -- Steelmakers, paying 90 percent more for iron ore, have to raise prices to pass on the higher raw material costs, the World Steel Association said.
The move by iron ore exporters this year to abandon a 40-year custom of setting annual prices in favor of quarterly contracts is a "very negative trend," Chairman Paolo Rocca said in an interview in Beijing. The change and the higher costs "will affect our customers," he said.
The association last month called on authorities globally to examine the iron ore market after Brazil's Vale SA won a 90 percent price increase from Japanese mills for quarterly contracts started April 1. JFE Holdings Inc., Japan's second-largest steelmaker, is planning to raise export prices by 20 percent to 30 percent in the July quarter from April to offset costs, an executive said.
"Steel prices aren't rising as fast as costs," said Peter Tzeng, a Taipei-based analyst at Polaris Securities Co. "It is a case of miners and steelmakers fighting over profits."
Vale, BHP Billiton Ltd. and Rio Tinto Group account for about two thirds of globally traded iron ore market, worth $200 billion a year, according to an estimate by Credit Suisse Group. China last month said it was investigating the possibility that the three companies may be monopolizing supplies of the steelmaking ingredient.
'No Alternative'
"We have no alternative but to transfer the increase in costs to the market," World Steel's Rocca said yesterday. Quarterly ore pricing will make "our industry less competitive against the aluminum and raw material industries."
JFE Steel only had a "moderate" gain in export prices this quarter, Eiji Hayashida, the president of Tokyo-based JFE Steel Corp., said in an interview published today.
"The current export price levels have yet to reflect ingredient costs sufficiently," Hayashida said. "We may be able to absorb the increased costs in the July-to-September quarter -- but if raw material prices go up further, we'll have to raise prices further."
Mills will incur losses if they are unable to pass on the higher costs, Zhu Jimin, chairman of China's Shougang Corp., said yesterday at the sixth China International Steel Congress. Prices of iron ore, trading near a two-year high, may continue to climb in the second and third quarters, said Deng Qilin, chairman of the China Iron & Steel Association.
China Steel Corp., Taiwan's largest producer, made a smaller pretax profit in April compared with March as costs increased, according to a regulatory statement today. Pretax profit in April was NT$4.7 billion ($149 million), or about 10 percent lower than in March.
Reduce Production
Jiangsu Shagang Group Co., China's fifth-largest steelmaker, will consider reducing production should iron ore costs climb past $170 a metric ton, Chairman Shen Wenrong said yesterday. Posco, Asia's third-biggest steelmaker, raised May prices by as much as 25 percent because of escalating costs.
Iron ore imports by China, the world's biggest buyer, fell 6.3 percent in April from a month ago as soaring prices damped demand, customs data showed today. Prices for immediate delivery cargoes touched $189.50 a ton, the highest in more than two years, last month.
"Steelmakers will need to cooperate on securing the raw materials to maintain competitiveness over the small number of miners," Yasuhiro Matsumoto, an analyst at Shinsei Securities Co., said in Tokyo.
Rio Tinto and BHP Billiton, the second and third-largest exporters of the material, are also proposing to combine their operations in Australia into a 50-50 joint venture to save at least $10 billion. The proposal is under review by competition authorities in Europe, Australia, South Korea and China.
The combination will "severely hamper our steel industry as this will create excess concentration," Rocca said.
The 180-member steel group includes 19 of the top 20 steelmakers and makes up 85 percent of global output.
To contact the Bloomberg News staff on this story: Helen Yuan in Shanghai at hyuan@bloomberg.net
To contact the editor responsible for this story: Andrew Hobbs at ahobbs4@bloomberg.net.