How 'Hard to Fathom' Derivatives Rule Emerged in U.S. Senate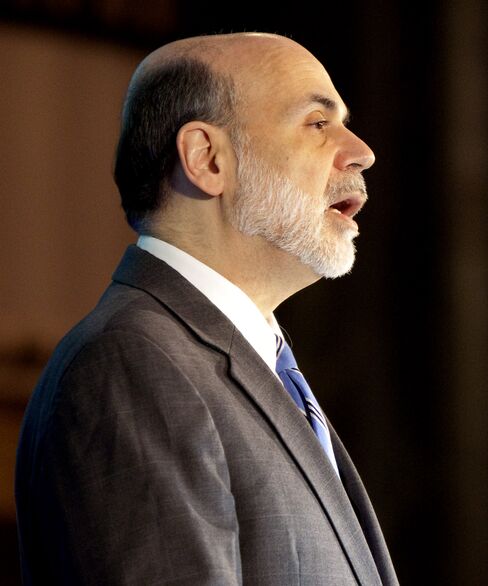 May 7 (Bloomberg) -- Of all the new rules for Wall Street being considered by Congress, few have the potential impact of a derivatives plan that emerged from nowhere and, to the surprise of its authors, has so far survived the debate.
The provision in the U.S. Senate's regulatory overhaul bill would require Goldman Sachs Group Inc., JPMorgan Chase & Co. and about a dozen other lenders that dominate the $605 trillion over-the-counter derivatives market to wall off swaps trading from their commercial banking operations.
The firms argue that the rule would disrupt the economy and make it difficult for them to continue in the business. Others expressing opposition include Federal Reserve Chairman Ben S. Bernanke, Treasury Secretary Timothy Geithner, and senators from both parties including Banking Committee Chairman Christopher Dodd, author of the overall bill. Still, in a sign of the toxic political climate facing banks, Democrats and administration officials have been reluctant to cut it from the legislation.
Regulators "have come out in a really unusual way and said, and I'm paraphrasing here, that this is a really, really stupid idea," Senator Judd Gregg, a New Hampshire Republican, said in a recent floor speech. "Where this idea came from is hard to fathom because on the face it makes absolutely no sense. Yet for some reason it has found its way into this bill."
'Section 106'
The provision, crafted by Senator Blanche Lincoln and known around Capitol Hill by the legislative shorthand "Section 106," tells one story of Washington lawmaking in a time of crisis and public outrage. The idea arose from a mix of policy debate, campaign politics and personal relationships -- and little consideration of the business or economic implications, according to interviews with Senate aides, administration officials and industry lobbyists.
The stakes are high for U.S. commercial banks. The five biggest dealers in the largely unregulated market -- JPMorgan, Citigroup Inc., Bank of America Corp., Morgan Stanley and Goldman Sachs -- earned $28 billion from their trading operations last year, according to reports collected by the Federal Reserve and people familiar with the matter.
In a memo circulated on Capitol Hill, the banks' largest trade group predicted the provision would reduce lending by eliminating as much as $250 billion in capital from the banking system, as well as push derivative markets overseas.
Politically Dangerous
Now that Section 106 is in the bill, "It's politically dangerous for members to get out in front of this issue and take it on," said Brian Gardner, an analyst at Keefe, Bruyette and Woods in Arlington, Virginia. "To try, in a very public way, to take it out of the bill, there's no political benefit and there's lots of political risk."
Lincoln, an Arkansas Democrat who leads the Senate Agriculture Committee, has said her language will prevent bailouts by barring companies that deal in swaps, a form of derivative, from bank privileges such as access to the Federal Reserve's discount lending window and emergency liquidity functions as well as the Federal Deposit Insurance Corp.'s deposit guarantee.
"In my view, banks were never intended to perform these activities, which have been the single largest factor to these institutions growing so large that taxpayers had no choice but to bail them out in order to prevent total economic ruin," she said on the Senate floor May 5.
In the three weeks since she added Section 106 to her larger plan for regulating derivatives, Lincoln has gained supporters including the Senate's second-ranking Democrat, Richard Durbin of Illinois, the Independent Community Bankers of America and Nobel Prize-winning economist Joseph Stiglitz, who consulted with her staff on the language.
Late Entry
Lincoln, 49, was a late entry among the key players in the financial regulation debate, joining in September 2009 when she moved to head the committee in a leadership shuffle after the death of Senator Edward M. Kennedy, a Massachusetts Democrat.
The agriculture panel, rarely at the center of major Senate debates, became a focal point because of the role derivatives play in commodity markets. Over more than six months, Lincoln and five committee staff members met with more than 1,500 lobbyists, academics and lawmakers to write new rules, according to two Senate Democratic aides. Like others interviewed for this story, they spoke on condition of anonymity because they are not authorized to comment publicly about private meetings.
Daily Meetings
With the Obama administration's push to overhaul the country's financial regulatory system, committee staff members met almost daily with representatives from the Commodity Futures Trading Commission, the agency that oversees commodities markets in the U.S. -- often including the commission's chairman, Gary Gensler. By April, the agriculture staff was in touch daily with Treasury Department officials as well, aides said.
Lincoln made clear early in the process that she expected to reach a bipartisan deal with Senator Saxby Chambliss of Georgia, the ranking Republican on her panel. By early April, the deal was either done, according to Chambliss, or nearly so, according to Lincoln. Then two things derailed the bipartisan talks, according to Senate aides, administration officials and industry lobbyists.
Back home in Arkansas, Lincoln was facing a primary challenge from the left in the form of Bill Halter, the state's lieutenant governor. The liberal activist group MoveOn.org sent its members an e-mail saying Wall Street could rest easy with Lincoln because she would "riddle reform with so many loopholes that it's toothless." Halter was gaining in the polls and winning union support.
Administration's List
At the same time, the Obama administration decided to focus on financial regulation on the heels of the health-care debate. Topping the administration's list was derivatives.
Lincoln sent an outline of her proposed bipartisan bill to the Treasury on April 8, an administration official said. Four days later, Michael Barr, the assistant Treasury secretary who serves as the administration's point man on regulatory reform, communicated to Lincoln's staff that any deal with Republicans would be weak and unsatisfactory, according to a person briefed on the conversation.
"When the Obama administration realized the committee on agriculture was on the verge of producing a derivatives regulation package that could appeal to both Republicans and Democrats, they scrambled to kill the deal," Chambliss said after negotiations broke down.
Off Guard
What happened next caught nearly everyone off guard. Rather than stick with the basic principles advocated by the CFTC and the Treasury, Lincoln and her staff decided to produce the strongest measure they could muster. To do so, they turned to an idea that had been sitting on their back burner for months.
Lincoln's staff began discussing the swaps-desk provision in January, according to two Democratic aides, to address complaints she'd heard from community banks about the sharp rise in their deposit insurance assessment rates as the economic crisis wore on. It was championed by a staff member who had been mulling the idea before he ever got to the committee, the aides said.
Neither Lincoln nor her staff mentioned the idea to the Republicans until the beginning of April. It wasn't discussed with the administration or the financial industry either, the aides said.
Lincoln decided to revive the idea behind Section 106 as a way to throw down the strongest possible marker, the aides said. She made the language public on the afternoon of April 16. It was a week before her first primary debate.
The banking industry was taken by surprise, according to Timothy Ryan, president of the Securities Industry and Financial Markets Association. "We were not aware of it as an issue, nor do we believe it had been the subject of any hearings or other public- or private-sector discussion," Ryan wrote in an April 28 letter to Gensler.
Gillibrand
Several Democrats also raised concerns. Senator Kirsten Gillibrand of New York wrote, but didn't offer, an amendment to strip the language from Lincoln's bill during committee consideration. Gillibrand told analysts from Barclays Plc that the Obama administration was opposed to the provision and it would likely be stripped before it reached the Senate floor, the analysts, Roger Freeman and Eric Bertrand, wrote in a note to clients.
When the committee voted on Lincoln's measure April 21, one Republican, Charles Grassley of Iowa, joined the Democrats in support. That gave Lincoln some political capital -- her plan became the only regulatory-reform measure in the Senate that could claim bipartisan support.
Baseball Teammate
Lincoln's sinking reputation among liberals began to bounce back. At a news conference a few days after the committee vote, she received a standing ovation from a roomful of consumer advocates including Travis Plunkett of the Consumer Federation of America and Heather Booth of Americans for Financial Reform, a Washington-based consumer coalition that has called for tougher restrictions on Wall Street.
Nevertheless, Section 106 still faced strong opposition from Democrats. At the caucus's policy meeting on April 22, Lincoln was grilled about the measure, according to three Senate aides briefed on the meeting.
Senators questioned the intent of the rule and whether the Agriculture Committee had jurisdiction over the issue, the aides said. Prospects for the provision looked dim until Senator Maria Cantwell, a Washington Democrat, took the floor.
Cantwell and Lincoln have been close friends since both were first-termers in the U.S. House of Representatives and the first two women to play in the annual congressional baseball game. Cantwell had organized the news conference with consumer groups. At the caucus meeting, Cantwell scolded fellow Senate Democrats for undermining Lincoln's efforts, suggesting they were attacking because she was a woman, according to the aides.
'Stare-Down'
In an interview, Cantwell said she had been focused on derivatives since arriving in the Senate, because of her concerns about how swaps were used by Enron Corp. to manipulate energy markets. The Lincoln proposal represents a "stare-down of Wall Street interests," she said.
Since the Senate Banking Committee shares jurisdiction over derivatives, Democrats had to reconcile Lincoln's plan with the language in the overall financial-reform bill. The two staffs, along with representatives from Treasury, met during the weekend of April 24-25. Even Lincoln's staff doubted Section 106 would make it, given concerns expressed by Dodd and Geithner, aides said.
Leverage
By midday Sunday, it was the Agriculture Committee's language that prevailed. Grassley's vote in committee, and a well-timed letter of support for the overall Lincoln bill signed by another Republican, Senator Olympia Snowe of Maine, gave Lincoln's staff the leverage to push their case, according to two Democratic aides involved with the negotiations. The Dodd-Lincoln financial-overhaul bill was released to the public on Monday, April 26.
As the derivatives language moves closer to debate on the floor, the opposition has intensified, particularly from administration and regulatory officials.
The Federal Reserve staff produced an analysis, circulated on Capitol Hill, saying the provision would be "highly disruptive and costly" to financial institutions and their customers. Bernanke all but endorsed that view at a May 4 gathering of moderate Senate Democrats, according to a person briefed on the meeting.
Also buoying opponents was an April 30 letter from FDIC Chairman Sheila Bair, saying the Lincoln language would move derivative trading "to nonbank financial firms such as hedge funds and futures commission merchants, or to foreign banking organizations beyond the reach of federal regulation."
Shocked
When Lincoln's staff saw a draft of Bair's letter, they were shocked, two people close to her office said. The FDIC chairman had met with Lincoln the day before and didn't criticize the provision, according to the people. The FDIC sent technical amendments, none of which would have changed the intent of the provision, these people said.
A spokesman for Bair, Andrew Gray, said: "We never comment on private discussions, but nothing in the letter was a surprise."
Senators, their aides and administration officials have said privately and publicly that Section 106 will be modified or eliminated before an overhaul bill is passed. While it remained unclear if Democrats will move against the measure, Republicans Gregg, Chambliss and Bob Corker of Tennessee yesterday filed an amendment to strike the language.
Regardless of the outcome, Lincoln has reaped political gain. In a fundraising letter sent April 16, she said she was "proposing sweeping legislation that would drastically change the way Wall Street does business."
On May 4, her campaign began airing a radio advertisement featuring President Barack Obama. "Blanche is leading the fight to hold Wall Street accountable and make sure that Arkansas taxpayers are never again asked to bail out Wall Street bankers," Obama said.
To contact the reporter on this story: Phil Mattingly in Washington at pmattingly@bloomberg.net; Robert Schmidt in Washington at rschmidt5@bloomberg.net.
To contact the editor responsible for this story: Lawrence Roberts at lroberts13@bloomberg.net