IPhone Search Warrant Documents Should Be Public, Judge Told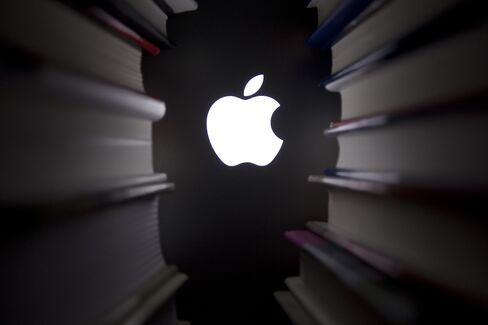 Secret documents justifying a search warrant in an investigation of an Apple Inc. prototype iPhone, which prosecutors say was reported stolen, should be made public, media organizations said in a court filing.
The First Amendment Coalition, a nonprofit public interest group, and six media organizations asked a state judge in Redwood City, California, yesterday to unseal an affidavit filed by investigators who obtained a warrant to search the home of a technology blog editor.
The blog Gizmodo.com said it paid a 21-year-old college student $5,000 for the phone, after it was found in a bar in March.
"A warrant is a very intrusive device, especially for a journalist," Peter Scheer, an attorney and executive director of the San Rafael, California-based media group, said in a phone interview. "Affidavits are supposed to be public records and the public has a legitimate interest in seeing that the process used to get the warrant was fair."
A hearing on the request is scheduled for today before Superior Court Judge Stephen Hall in Redwood City.
Gizmodo said in postings on April 19 that the phone was left at a bar in a San Francisco suburb by an Apple engineer on March 18 and was sold to the blog by the person who found it. The blog didn't identify that person.
Gizmodo's Story
In its postings, Gizmodo said it disassembled the phone, which it said was camouflaged to look like an iPhone 3GS. It published photos and videos of it and information about its new features. The device was returned to Apple after the company's top lawyer wrote Gizmodo, the blog said. Gizmodo didn't know the phone was stolen when it bought it, according to the April 19 postings.
Later that week, an Apple attorney told law enforcement officials that the phone was stolen, San Mateo County Chief Deputy District Attorney Stephen Wagstaffe said in an April 30 phone interview.
An investigation into Apple's claim led authorities to obtain a search warrant, enter the home of a Gizmodo staff editor Jason Chen on April 23, and seize computers and other electronics, according to a statement on Gizmodo's site, which is owned by Gawker Media.
Computers Unsearched
The computers hadn't been searched, Wagstaffe said April 30. He didn't return a voice-mail message seeking comment yesterday.
Brian Hogan sold the device to Gizmodo, said his attorney, Jeffrey Bornstein, in a statement on April 30. Hogan thought Gizmodo was going to review the phone and regrets not doing more to return it to Apple, Bornstein said.
The seizure created a public debate over whether the basis for the warrant outweighed Chen's privacy rights and a state law that shields journalists from search warrants, said Roger Myers, an attorney for the media groups, in the filing. Myers represents the First Amendment Coalition, Bloomberg News, Associated Press, Los Angeles Times, Wired.com, CBS Corp.'s CNet News unit and the California Newspaper Publishers Association.
The search records, including an order allowing the documents to be kept secret, were sealed without notice or a hearing "apparently pursuant to an informal request from law enforcement officials or the prosecutor's office," according to yesterday's filing.
Lawyer's Opposition
In a separate filing yesterday, Bornstein asked Hall for time to review the records before taking a position on whether they should be unsealed. Tom Nolan, an attorney for Chen and Thomas Burke, a lawyer for Gawker Media and Chen, don't oppose the request, Myers said in a filing.
Bornstein and Nolan didn't return voice-mail messages seeking comment yesterday. Kristin Huguet, an Apple spokeswoman, and Burke declined to comment.
Apple goes to great lengths to restrict access to unreleased versions of products. Companies testing the iPad ahead of its April 3 debut had to promise to keep it quarantined in a room with blacked-out windows and keycard locks, people familiar with the matter said in March.
The iPhone accounted for 40 percent of Apple's sales for the quarter ended March 10, compared with 27 percent for the same period last year. Shipments of the iPhone doubled to 8.75 million during the quarter, contributing to a 90 percent profit gain.
The case is In Re Sealed Search Warrant Records, 2010-0034, San Mateo County Superior Court (Redwood City, California).