European Stocks Plunge for Third Day on Sovereign Debt Concern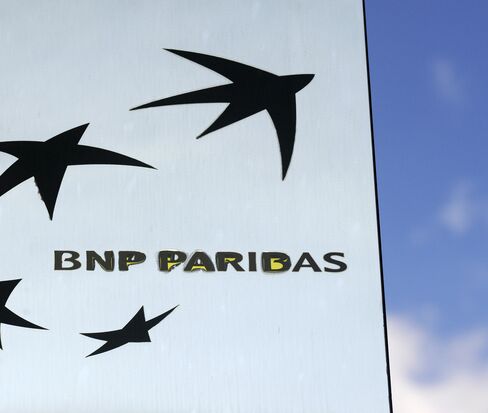 European stocks tumbled for a third day, sending the Stoxx Europe 600 Index to a two-month low, on continuing concern that the region's debt crisis will spread.
Intesa Sanpaolo SpA and Unicredit SpA plunged more than 7 percent, dragging Italy's FTSEMIB Index to the lowest since July. HSBC Holdings Plc tumbled 3.7 percent and Barclays Plc plummeted 6.5 percent. Alcatel-Lucent SA slumped 6.5 percent after its net loss more than doubled analysts' estimates. William Morrison Supermarkets Plc slid 3.2 percent after the U.K. grocer reported a slowdown in sales growth.
The Stoxx 600 plunged 1.5 percent to 246.90, capping three days of declines that have seen 340 billion euros ($431 billion) wiped off the value of its companies. The gauge has retreated
9.3 percent from this year's high on April 15 amid speculation that a 110 billion-euro rescue package for Greece will need to be extended to Spain and Portugal. Spain paid the highest yield since 2008 today to sell five-year bonds amid concern it will struggle to shrink its budget deficit.
"The threat that contagion might eventually morph into panic and spiral out of control is very real, and the reaction of euro zone policymakers remains dangerously counterproductive," said London-based Marco Annunziata, chief economist at Unicredit Group in a report to clients today.
Buying Bonds
European Central Bank policy makers met in Lisbon today as investors looked to them to calm financial markets after the Greek bailout failed to assuage concerns about budget deficits from Portugal to Ireland. ECB President Jean-Claude Trichet resisted pressure from economists to consider buying government bonds to help relieve the fiscal crisis, telling reporters "we didn't discuss the matter."
The yield premium investors demand to hold Greek 10-year bonds instead of benchmark German bunds rose to 800 basis points, according to Bloomberg generic data. The VStoxx Index, which measures the cost of protecting against drops in European stocks, rose to the highest level in a year.
The ECB left interest rates at a record low of 1 percent for a 13th month today, as predicted by all 58 economists in a Bloomberg News survey. London-based UBS AG strategists Karen Olney and Nick Nelson say there is still reason to buy European stocks.
"While there is plenty of reason for concern, most European countries are a long way away from junk status and we are experiencing a recovery in GDP growth," London-based UBS AG strategists Olney and Nelson wrote in a report to clients today. "We think this is a good backdrop for buy opportunities in Europe, especially for companies which benefit from a weaker euro."
DAX, FTSE 100
National benchmark indexes fell in 17 of the 18 western European markets. Germany's DAX fell 0.8 percent even as a report showed the nation's factory orders surged more than economists forecast in March. Italy's FTSEMIB slumped 4.3 percent.
The U.K.'s FTSE 100 slid 1.5 percent as the country votes in an election that polls show may produce no parliamentary majority for the first time since 1974.
Europe's biggest fund managers say the highest volatility since July makes investing in the region too dangerous even as shares are trading at a 13 percent discount to global stocks.
'Not Buyers'
"We're not buyers," said Romain Boscher, head of equities at Groupama Asset Management in Paris, which oversees $120 billion. "If you have a one-year vision, it's time to buy, but if your vision is one month, it's too early. Volatility will remain very strong. The market risks reaching lower points."
Trading of bearish options on an exchange-traded fund tracking European stocks surged to a record yesterday after a single transaction betting on a 12 percent drop by July.
Barclays declined 6.5 percent to 301.7 pence and HSBC, Europe's largest bank, lost 3.7 percent to 628.4 pence, contributing the most to declines in the Stoxx 600.
Intesa Sanpaolo slumped 7.7 percent to 2.09 euros and Unicredit, Italy's biggest bank, tumbled 7.4 percent to 1.69 euros.
Europe's fiscal crisis could threaten banks in Portugal, Spain, Italy, Ireland and the U.K. as the risk of contagion grows, Moody's Investors Service said in a report published today.
Italy's banks are "robust" and "different" from those in other countries, an official at the central bank said in response to the report.
Alcatel, Morrison
Alcatel, the largest French telecommunications equipment producer, plunged 6.5 percent to 2.11 euros after its first-quarter net loss widened to 515 million euros from 402 million euros in the year-earlier period. Analysts had predicted a loss of 244.4 million euros, according to a Bloomberg survey.
William Morrison slid 3.2 percent to 269.8 pence after the smallest of the U.K.'s four main grocers reported a slowdown in sales growth.
Sales at stores open at least a year rose 0.8 percent, excluding fuel and value-added tax, in the 13 weeks ended May 2. That missed the 2 percent median estimate of six analysts surveyed by Bloomberg News.
Axa SA lost 6.1 percent to 12.65 euros. Europe's second-biggest insurer by market value today reported first-quarter revenue of 27.9 billion euros, compared with analysts' median estimate of 28.2 billion-euro.
Life and savings new business value, a measure of the present value of future profits expected from long-term life or pension policies, rose 35 percent to 317 million euros. That missed analysts' estimate of 336 million euros.
Nokian Renkaat Oyj climbed 4.1 percent to 18.13 after the Nordic region's biggest tiremaker posted first-quarter net income of 20.1 million euros, beating analysts' median estimate of 10.5 million euros.
Before it's here, it's on the Bloomberg Terminal.
LEARN MORE