Lehman Trustee Mistook Letter While Charging $12,600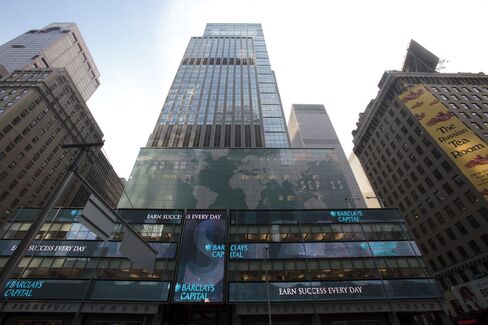 The trustee for Lehman Brothers Holdings Inc.'s brokerage charged $12,600 to review documents outlining terms of its purchase by Barclays Plc, and now says he didn't know what he was signing, according to a Barclays lawyer.
One document was a so-called clarification letter detailing assets Barclays would get when it bought the defunct brokerage in September 2008, said David Boies, of New York-based Boies Schiller & Flexner LLP. Boies is defending Barclays against the claim that the U.K. bank should pay Lehman as much as $11 billion for an alleged "windfall" it got on the brokerage.
Trustee James Giddens of Hughes Hubbard & Reed LLP signed the letter and charged $787.50 an hour for 16 hours of work on Saturday, Sept. 20, 2008, Boies said, showing a slide of Giddens's fee application. The work included "review of continuing revisions to APA, clarification letter and numerous rounds of negotiations with Weil, Cleary, and other professionals re changing terms to sale," Boies said, reading from the fee request. APA is short for asset purchase agreement.
The fight in U.S. Bankruptcy Court in Manhattan before Judge James Peck pits the U.K.'s third-biggest bank against Lehman, which wants money to pay creditors and brokerage customers. Giddens seeks $6.7 billion from Barclays to pay brokerage clients, including a $4 billion margin account that is due to Barclays, according to the clarification letter.
Didn't Know if They Knew
"The trustee read this document, correct?" Boies asked Giddens's lawyer on the deal, James Kobak of Hughes Hubbard.
"We read it, yes," Kobak said.
Boies asked whether the "the trustee saw and knew" there was a specific provision entitling Barclays to the $4 billion.
"I don't know if we knew it was in there when we signed it," Kobak said. The provision wasn't in earlier drafts of the document, and "we had no reason to think someone would include" it in the final document, he said.
"Did you ask anyone if there was any change?" Boies asked.
"No," Kobak said. "We expected somebody to tell us."
"Did you tell anyone" that was your expectation? Boies said.
Kobak said no.
Weil, mentioned in the fee request, refers to Lehman's bankruptcy law firm, Weil Gotshal & Manges LLP, which drafted the clarification letter, Boies said. Cleary is Barclays's lawyer for the deal, Cleary Gottlieb Steen & Hamilton.
$35 Billion Claims
The trustee has $35 billion in outstanding customer claims, and may have a shortfall if Barclays succeeds in taking any money from him, Kobak said earlier. Barclays, which has said the sale contracts are binding under law, is seeking $3 billion it says Giddens is withholding.
Kent Jarrell, a Giddens's spokesman with the public relations firm APCO Worldwide, said in an e-mailed statement, "Citing fee records is a complete sideshow to the merits. The focus of the trustee and his team that weekend was to do as much as possible as fast as possible to protect customers, and the transfer of more than 110,000 accounts and $92.2 billion was already under way."
"The time descriptions say no differently and if that is all Barclays is able to point to, we feel very strongly about prevailing on our claims against Barclays attempts to take these assets at the expense of customers," Jarrell said.
Three Drafts
William Maguire of Hughes Hubbard yesterday showed slides of three drafts of the clarification letter e-mailed to Kobak before the sale closed, pointing out restrictions on assets to be transferred to Barclays.
The final document was altered to say in parenthesis that along with Lehman's positions in derivatives traded on the exchange, it was entitled to "any property that may be held to secure obligations under such derivatives," Maguire said, reading from the document.
On May 3, Barclays said it needed the margin deposits, which backed Lehman's exchange-traded derivatives, to continue operating Lehman's derivatives business.
Barclays had "a right to walk away" from the deal and would have done so if certain assets had been left out, Jonathan Hughes, the U.K. bank's top in-house lawyer, told the judge.
"That was clearly in Barclays's mind at that point in time," said Hughes, who is Barclays's global general counsel.
The deal closed on Sept. 22, 2008, a week after Lehman filed the biggest bankruptcy in U.S. history.
Stabilize Markets
Peck said when he approved the Barclays deal that it would help stabilize financial markets. Lehman, its creditors and Giddens sued Barclays last November as the markets rebounded, saying they had discovered new evidence about the deal and wanted the judge to reopen the sale contract.
Peck now is in the second week of a four-week trial scheduled to hear the plaintiffs and Barclays.
Lehman, which spent $731.6 million on bankruptcy advisers and managers through March 31, is liquidating to pay creditors. It has said it will spend five years selling assets to pay unsecured creditors as little as 14.7 cents on the dollar.
The cases are In re Lehman Brothers Holdings Inc., 08-13555, and James W. Giddens v. Barclays Capital Inc., 09-01732, U.S. Bankruptcy Court, Southern District of New York (Manhattan).
Before it's here, it's on the Bloomberg Terminal.
LEARN MORE