Fairholme's Berkowitz Wagers on Financial Stocks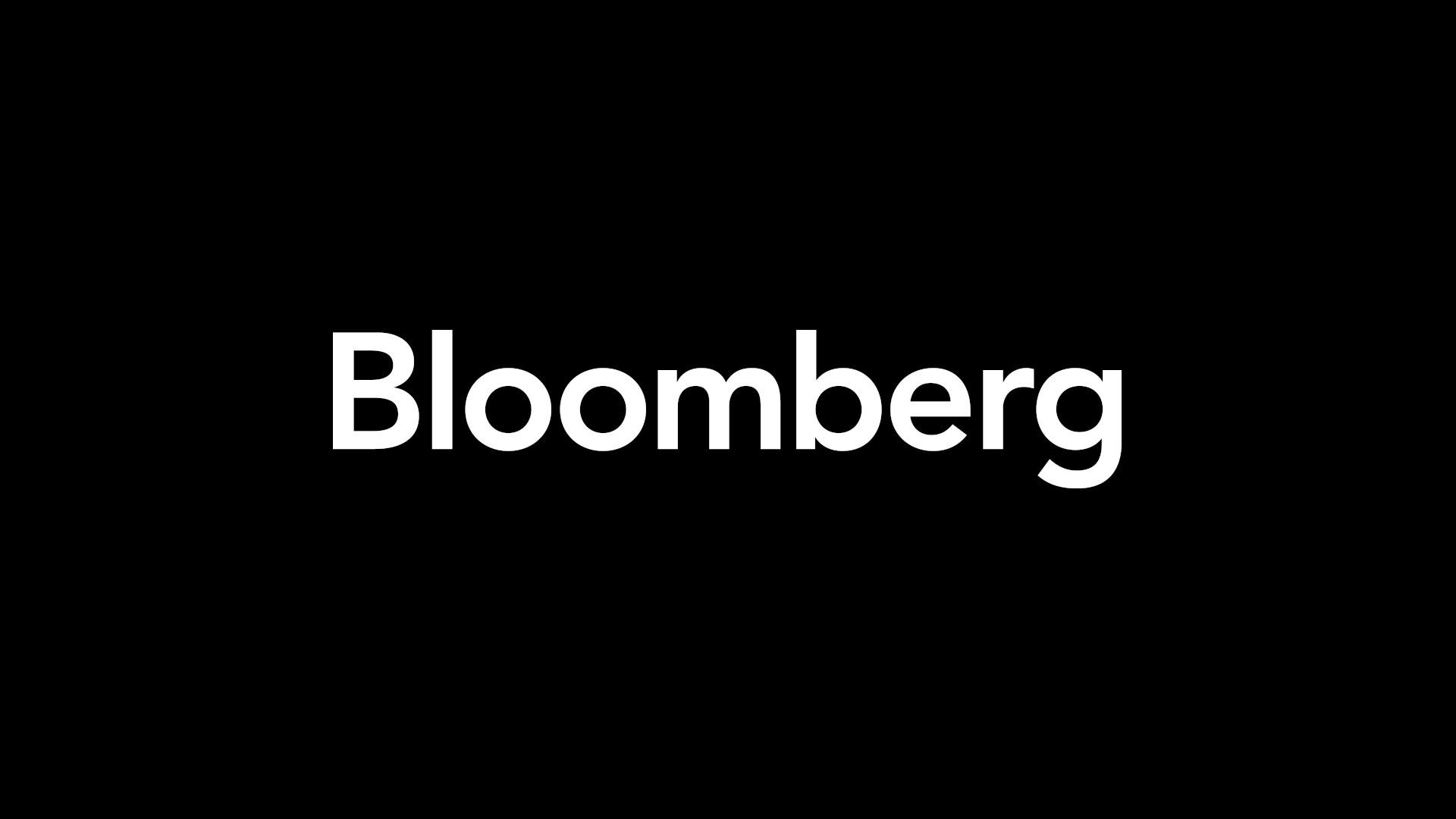 Bruce Berkowitz waited until financial-services stocks had more than doubled from their March 2009 lows before buying stakes now valued at more than $3 billion. The manager of the $16.5 billion Fairholme Fund said his bet wasn't placed too late.
"I'm not good with sports analogies, but I'd say we are in the second inning" of a nine-inning baseball game, Berkowitz, who started buying in the fourth quarter, said in an interview last month in his Miami office.
As the economy continues to recover, financials can sustain a rally reminiscent of their run in the 1990s when they rose sevenfold, said Berkowitz, who was named U.S. stock manager of the decade in January by fund-rater Morningstar Inc. His enthusiasm hasn't been dented by the U.S. Securities and Exchange Commission's civil fraud lawsuit against Goldman Sachs Group Inc. or the prospect of a federal regulatory overhaul.
"We have a giant stake in Goldman Sachs now," Berkowitz said today at an investment conference in Pasadena, California. "It's the first time I've told anyone."
His views on financial stocks aren't universal among fellow value investors, who hunt for underpriced stocks.
"They look more like trades than long-term investments to us," said Clyde McGregor, whose $19.3 billion Oakmark Equity & Income Fund outperformed 99 percent of rivals in the past 10 years, according to Chicago-based Morningstar.
McGregor's fund had 2.7 percent of its equity assets in financial stocks at the end of March, Morningstar data show. Financials account for 17 percent of the Standard & Poor's 500 Index. Berkowitz had 35 percent of Fairholme Fund's domestic equities in financials as of Feb. 28.
Too Risky
Jeremy Grantham, the bearish chief investment strategist of GMO LLC, and the managers of FPA Capital Fund, the best-performing mutual fund over the past 25 years, also have shunned financial stocks as too risky.
The S&P 500 Financials Index has gained 14 percent including dividends this year and almost 170 percent since March 9, 2009, when U.S. equities reached a 12-year low, according to data compiled by Bloomberg. The broader S&P 500 benchmark has returned 82 percent since the market's nadir.
Berkowitz is the largest shareholder in Regions Financial Corp., a regional bank based in Birmingham, Alabama, and small-business lender CIT Group Inc., Bloomberg data show. He's the second-largest holder of insurer American International Group Inc. His stakes in Citigroup Inc. and Bank of America Corp. are valued at $855 million and $645 million.
Tepper
David Tepper, a Short Hills, New Jersey-based hedge-fund manager, bought bank debt and equity in February and March of last year after he concluded the Obama administration wouldn't nationalize big banks such as Citigroup and Bank of America. His flagship fund, Appaloosa Investment LP I, returned 117 percent in the nine months ended Sept. 30, according to Bloomberg data.
"We didn't buy the stocks at 22 cents like some smart people," said Berkowitz. "We bought at crisis prices, not death prices."
Berkowitz waited until he was confident federal and state regulators had carefully vetted the major banks and insurers. The stress tests amounted to a free analysis performed by "some of the best and brightest people," he said.
General Growth
Berkowitz, 51, looks for businesses that are cheap relative to the cash they generate. He then puts potential investments through his own stress test, a process he calls "killing the company," to see what might disrupt the cash flow.
He isn't scared off by troubled companies. In March, Berkowitz joined New York-based Pershing Square Capital Management LP and Brookfield Asset Management Inc. of Toronto in a proposal to invest in General Growth Properties Inc. to bring the mall owner out of Chapter 11 bankruptcy.
In court documents yesterday, General Growth said the group's revised plan had the approval of the Chicago-based company's board. Simon Property Group Inc., based in Indianapolis, yesterday increased its competing bid, offering to buy General Growth for $5.8 billion and to pay down about $7 billion of unsecured debt.
It's been a successful strategy. Fairholme Fund gained an average of 14 percent a year in the 10 years ended April 30, compared with the decline of 0.2 percent by the Standard & Poor's 500 Index. The fund has climbed 17 percent this year, better than 95 percent of rivals, Bloomberg data show.
Swallowing the Pig
Berkowitz explains the appeal of the banks and lenders such as Citigroup with a metaphor: the pig and the python. The pig is bad debt, the python the bank. For a time, the pig overwhelms the python. Eventually, the python digests the pig, the bad loans shrink and the bank makes new loans. The bottom line: a diminished drag from past problems and growing earnings.
"The institutions that have survived to this point will rise from the ashes," said Berkowitz.
Berkowitz, in an interview at the conference today, said his Goldman Sachs stake is between 4.75 percent and 4.99 percent of the fund's assets, after not owning any shares. He said mutual-fund rules limited the holding to 4.99 percent of assets.
"Good firm, great people, that's it," he told attendees.
Berkowitz said he doesn't understand why the SEC sued the firm. The SEC on April 16 accused Goldman Sachs and an employee, Fabrice Tourre, of misleading investors in a mortgage-linked security about the role that a hedge fund, Paulson & Co., played in both selecting and betting against the obligation. Goldman and Tourre deny any wrongdoing.
'Everybody Knew Everything'
"I just don't get the case," he said during the panel discussion, echoing comments made over the weekend by billionaire investor Warren Buffett. "It seemed to me everybody knew everything, everybody was involved in what was going to go where and when."
After Bank of America last month reported net income of $3.18 billion, Chief Executive Officer Brian Moynihan said, "The worst of the credit cycle is clearly behind us."
On a conference call, Moynihan told analysts that the Charlotte, North Carolina-based lender had "broken the back" on defaults in the credit-card unit, which turned its first profit in more than a year.
Citigroup at $1
Citigroup in April said profit more than doubled as the global economic rebound trimmed costs for bad loans and the value of subprime-mortgage bonds increased. Vikram Pandit, CEO of the New York-based bank, said in February that 2010 may show the "earnings potential of the new Citi."
Bank of America shares have gained 20 percent this year. Citigroup shares have added 33 percent.
McGregor of Oakmark said his Chicago-based fund is designed for conservative investors and that the uncertainty and lack of transparency in the financial industry made most of the stocks too risky for his shareholders.
"Of course, if we'd bought Citigroup at $1 we'd be big heroes," said McGregor in a telephone interview.
Citigroup closed at $4.41 yesterday in New York Stock Exchange composite trading.
Under portfolio manager Robert Rodriguez, the $1.1 billion FPA Capital Fund returned 15 percent a year for the 25 years ended March 31, best among U.S. diversified mutual funds, according to Morningstar. Rodriguez is on sabbatical this year and the Los Angeles-based fund is run by long-time deputies Dennis Bryan and Rikard Ekstrand.
Regulatory Uncertainty
FPA Capital owns one financial stock, Mercury General Corp., a Los Angeles auto insurer, Bryan said in a telephone interview. The fund has avoided banks because the prospect of changes in financial regulation has created too much risk.
"When we don't understand what the rules are going to be, we don't want to invest our clients' capital," said Bryan.
The legislation under consideration by Congress would set up a new regulator to guard consumers against deception in products such as mortgages and credit cards. It would also create a mechanism to dismantle failed financials firms and strengthen the oversight of derivatives such as the collateralized debt obligation at the center of the SEC's April 16 suit against New York-based Goldman Sachs.
Mohamed El-Erian, CEO of Pacific Investment Management Co., has said that investors should think of banks as utilities because stricter regulation will mute their returns and limit their ability to use leverage. Pimco, based in Newport Beach, California, manages $1.1 trillion.
Berkowitz's Six Picks
GMO's Grantham last month recommended investors buy U.S. stocks with high, stable returns and low debt. The $15.2 billion GMO Quality Fund's top 25 holdings didn't include any financial stocks as of Nov. 30, Morningstar data show.
Banks and investment banks generally don't meet the quality test because they use too much leverage and show uneven profits, said Lucas White, Boston-based GMO's senior portfolio manager for quality strategies.
"Typically they attain high levels of profitability through increased risk-taking," White wrote in an e-mail.
Berkowitz owns six financial stocks valued at about $3.9 billion, based on SEC filings. The fund had one such position as recently as Aug. 31 -- a $549 million stake in auto-lender AmeriCredit Corp. of Fort Worth, Texas. Berkowitz also holds the debt of financial firms including CIT and AIG.
CIT, the New York-based company that emerged from bankruptcy in December, is "in the sweet spot today," as small businesses borrow money to participate in the economic recovery, Berkowitz said.
Shades of 1990s
AIG, the New York insurer divesting assets to repay a U.S. bailout, is turning the corner, Berkowitz said. "The government is going to make good money on AIG," he said. The U.S. owns about 80 percent of AIG, Bloomberg data show.
AIG was cut to "underperform" April 27 at KBW Inc. by analyst Cliff Gallant, who said meeting government obligations will wipe out most of common shareholders' value.
The current period is reminiscent of the early 1990s, said Berkowitz, when bank stocks fell under the weight of bad commercial real estate loans. As a money manager at Lehman Brothers Holdings Inc. in 1991, Berkowitz invested in San Francisco-based Wells Fargo & Co. after he concluded the bank would survive.
Wells Fargo shares climbed almost fivefold between Dec. 31, 1991, and Dec. 31, 1999, Bloomberg data show.
Even if the gains this time around aren't as big, said Berkowitz, the basic historical pattern will hold.
"Every few years blue suede clogs show up again," he said. "If you are young, you think it is something new. If you're old, you know this is the third time around. It's the same with bank crises."
Before it's here, it's on the Bloomberg Terminal.
LEARN MORE