Warburg, Silver Lake Said Near Acquisition of IDC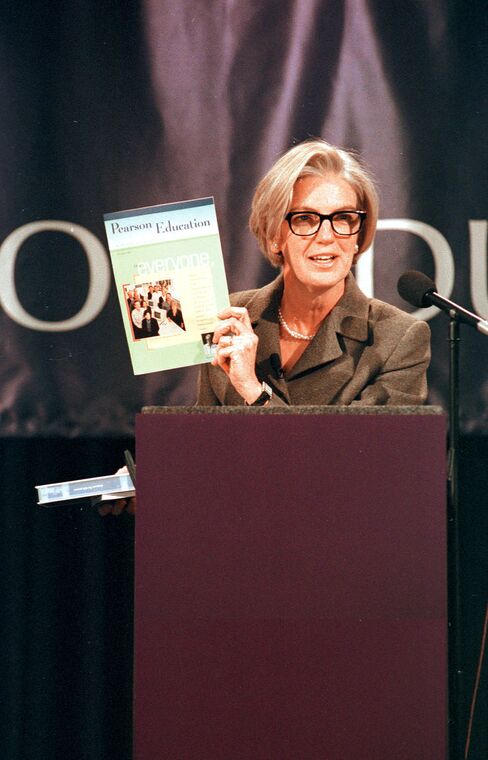 Private-equity firms Warburg Pincus LLC and Silver Lake are near an agreement to buy Pearson Plc's Interactive Data Corp., a provider of financial market data and services, for about $3.1 billion, a person with knowledge of the transaction said.
A purchase may be announced as soon as today, said the person, who declined to be identified because a deal isn't final and talks may collapse. Pearson owns about 61 percent of Interactive Data and said in January it was undertaking a preliminary review of strategic alternatives.
The price is around the same level as Interactive Data's market value as its stock jumped more than 30 percent in the months after Pearson disclosed it was exploring options. Two other groups of private-equity companies also bid for Interactive Data, according to the Wall Street Journal, which reported on the possible transaction yesterday.
"It's a fair price, a good company and great assets," said Edward Atorino, a media research analyst at New York-based Benchmark Company LLC. "They've been trying to expand by acquisition and it hasn't really come along. Maybe the new guys can piece it out and make some money. They could break it up."
Rory Mackin, a spokesman for New York-based Warburg Pincus, couldn't be reached for comment. Jennifer Farrelly, a spokeswoman for Menlo Park, California-based Silver Lake, and Charles Goldsmith, a spokesman for Pearson, declined to comment. Spokesmen for Interactive Data didn't return calls for comment.
Buyouts Picking Up
Interactive Data, based in Bedford, Massachusetts, declined 48 cents, or 1.4 percent, to $32.99 at 4:15 p.m. in New York Stock Exchange composite trading, putting the company's market value at $3.12 billion.
Buyouts are picking up after U.S. stocks rose 30 percent in the past year and a rally in credit markets fueled lending. Private-equity firms are sitting on an estimated half a trillion dollars in unspent capital commitments that they're trying to put to work, according to researcher Preqin Ltd.
"Anyone who thinks private equity is dead is sorely mistaken," said Robert Profusek, global head of mergers and acquisitions at New York-based law firm Jones Day. "We're going to see a lot of private-equity deals. They have a lot of money they need to put to work."
Chief Executive Officer Ray D'Arcy forecast in February that the company would increase revenue to as much as $830 million this year and generate operating income margins of 25 percent to 26 percent.
Cash Use
"Producing substantial net cash provided by operating activities has been a hallmark of Interactive Data's business model for many years, and we expect this trend to continue in 2010," he said in a Feb. 23 earnings statement. The company's clients include investment funds, securities firms and banks.
A sale would leave Pearson, owner of the Financial Times and Penguin Books, with cash to reinvest in its remaining education and publishing units. Pearson CEO Marjorie Scardino said on a March conference call with analysts that the company's first use for cash is organic growth, followed by bolt-on acquisitions and a dividend.
Pearson, based in London, advanced 1 penny to 1,051 pence in London trading on April 30. The stock has advanced 18 percent this year. U.K. markets are closed today for a public holiday.