Capital Group Uses 'Velvet Glove' to Seek Change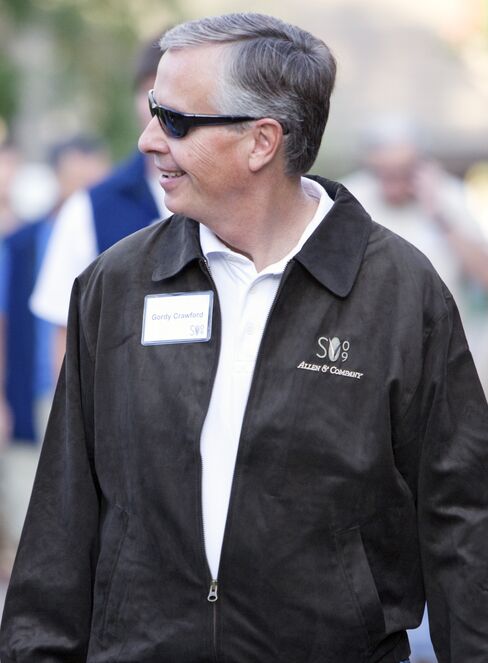 (Adds funds invested in Prudential in last paragraph.)
By Christopher Condon
May 4 (Bloomberg) -- Prudential Plc's largest stakeholder, Capital Group Cos., rarely makes a concerted push to influence corporate management. When it does, the world's biggest equity mutual-fund manager can be a force.
One of Capital Group's managers, Gordon Crawford, campaigned for the departure of AOL Time Warner Chairman Stephen Case in 2003, and criticized former Yahoo! Inc. Chief Executive Officer Jerry Yang for rejecting a takeover bid from Microsoft Corp. in 2008. Case resigned in May 2003; Yang stepped down in January 2009.
Now the firm is taking a close look at Prudential, the U.K.'s biggest insurer, which is seeking shareholder support to buy American International Group Inc.'s main Asian unit for $35.5 billion. A Capital Group analyst met with Prudential and at least one other company, according to a person with knowledge of the meeting who declined to be identified because the discussions are private.
"Capital Group, in situations where they have a substantial holding, wouldn't be reluctant to make their views known," Burton Greenwald, an independent fund consultant based in Philadelphia, said in a telephone interview. "They just do it with a velvet glove rather than an iron fist."
Prudential CEO Tidjane Thiam needs 75 percent of shareholders to support a $20 billion rights offer to fund the purchase of AIA Group Ltd. and will publish a prospectus on May 5, ahead of a shareholder vote on May 27.
Breakup Value
Prudential may be better off selling its British, U.S. and Asian fund-management units, according to Barrie Cornes, an analyst at Panmure Gordon & Co. in London. He estimated the asset sales could raise about 24.2 billion pounds ($37.1 billion), about 65 percent more than Prudential's market value.
Capital Group spokesman Chuck Freadhoff declined to comment on Prudential. He said his company doesn't take uniform positions with regard to investments.
"We have two equity-management divisions that act totally independently of each other," he said. "It is entirely possible on any given issue that the two sides will have differing views and act accordingly."
Capital Group's equity investment management and research for its American Funds mutual fund series is split between Capital Research Global Investors and Capital World Investors.
Prudential Stake
Capital Group's Capital Research & Management Co., which includes both units, raised its Prudential stake to 12 percent as of April 8, according to a regulatory filing. BlackRock Inc. owned 6.3 percent at year-end, making it the second-biggest holder, according to Bloomberg data. While Capital Group is traditionally publicity-shy, it made headlines when media- industry analyst and money manager Crawford led the campaign against Case.
Crawford acted after AOL Time Warner's stock fell 72 percent in the year ended June 30, 2002. He asked for Case's resignation in August 2002, and gathered support from Liberty Media LLC Chairman John Malone and Ted Turner, the founder of Cable News Network.
Crawford again spoke publicly in May 2008 about Yahoo!'s rejection of a $47.5 billion takeover bid from Microsoft, saying he was "extremely disappointed" in Yang and other board members.
'Substantial Clout'
"They're not activist shareholders," Geoff Bobroff, president of Bobroff Consulting Inc. in East Greenwich, Rhode Island, said in a phone interview. "But because of their ownership, domestically and internationally, they have substantial clout."
In 1998, Capital Group pushed CoreStates Financial Corp., a regional bank based in Philadelphia, to give up its independence and eventually accept a takeover bid.
CoreStates had rejected an offer from Mellon Bank Corp. in 1997, when the fund company wrote to the bank's board, chastising directors for spurning the bid and questioning CoreStates' ability to succeed as a standalone company, the Wall Street Journal reported that October. CoreStates agreed to a $17 billion takeover in 1998 from First Union Corp. in Charlotte, North Carolina, the largest U.S. bank acquisition at the time.
Crawford, whose firm owns 12.3 million shares of Lions Gate Entertainment Corp., this year voiced support for the Vancouver- based film company's management as it fights a hostile takeover attempt by financier Carl Icahn.
Backing Lions Gate
Capital Group's American Funds unit managed $933 billion as of March 31, according to research firm Morningstar Inc. Its institutional unit handled about $150 billion as of Dec. 31, according to the firm.
Its mutual funds, led by the $161.9 billion Growth Fund of America, typically take large long-term positions. Capital Group is the largest institutional investor in Redmond, Washington- based Microsoft, cigarette maker Philip Morris International Inc. in New York and St. Louis-based seed producer Monsanto Co., according to Bloomberg data. It remains the largest shareholder of New York's Time Warner Inc., which has dropped the AOL moniker.
Capital's attempts to sway company decisions rarely become public, said John Coumarianos, an analyst at Morningstar in Chicago.
"It's more behind the scenes and usually encouragement to pay dividends," he said in an interview.
Capital Group's mutual funds that hold shares in Prudential include the $102.4 billion EuroPacific Growth Fund, the $81.7 billion Capital World Growth and Income Fund and the $44.4 billion New Perspective Fund, Bloomberg data show.