Greece Turmoil Roils Biggest Europe IPOs Since Lehman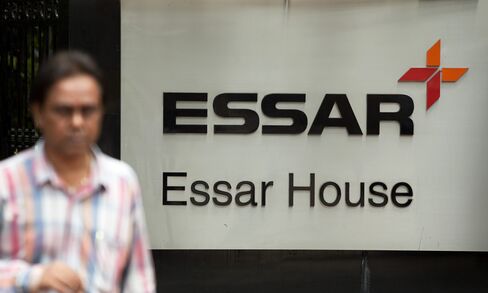 April 30 (Bloomberg) -- European companies are attempting the biggest initial public offerings in three years just as sovereign-debt downgrades spur the most market turmoil since the collapse of Lehman Brothers Holdings Inc.
As Madrid-based flight-reservations provider Amadeus IT Holding SA and Poland's PZU SA priced IPOs worth $4.5 billion this week, companies from UralChem Holding Plc and Grupo T-Solar Global SA to OAO Kuzbass Fuel Co. and Essar Energy Ltd. postponed or reduced their offerings.
While IPOs in the region are raising more than in the U.S. this year, Barclays Wealth, Baring Asset Management and Clariden Leu say Europe's debt downgrades may damp demand or drive companies to offer concessions to buyers. European stocks had the biggest slump in five months as credit ratings for Greece and Portugal were cut.
"It's going to be a tough environment," said Michael Dicks, the London-based head of research at Barclays Wealth, which oversees $230 billion. "The sweet spot for these riskier deals was probably before the sovereign-debt news came back. These problems are not just going to go away."
Essar Energy, a unit of India's Essar Group, today cut the price for its 1.27 billion-pound ($1.95 billion) London IPO, while Moscow-based fertilizer producer UralChem yesterday postponed its $642 million share sale in London.
Stock-Market Volatility
The VStoxx Index, a gauge of options to protect against losses on the benchmark Euro Stoxx 50 Index, rose as much as 40 percent in the two days ended April 28, the most since October 2008, a month after New York-based Lehman failed in the largest ever bankruptcy.
European companies raised more than $11 billion in IPOs this year through yesterday, exceeding 2009's $7.7 billion total and the $6.5 billion from the U.S., according to data compiled by Bloomberg. The amount for Europe is the most for the first four months of any year since 2007. Almost 85 percent of Europe's offerings this year were completed since March, as the Stoxx Europe 600 Index rallied as much as 15 percent from its February low.
Amadeus, the flight-reservations provider controlled by BC Partners Ltd. and Cinven Ltd., sold 1.32 billion euros ($1.74 billion) of shares on April 27, the biggest IPO in Spain since Valencia-based Iberdrola Renovables SA's 4.48 billion-euro deal in 2007.
Relative Value
PZU of Warsaw raised 8.1 billion zloty ($2.7 billion) yesterday at the high end of its price range in Poland's biggest IPO since the creation of the Warsaw Stock Exchange.
The IPO valued Poland's biggest insurance company at 10.3 times its estimated 2010 net income, Wroclaw, Poland-based Bank Zachodni WBK SA said before the sale. That was less than the median 11.7 times estimated price-earnings for 92 property and casualty insurers globally, data compiled by Bloomberg show.
"Some IPOs may become hostage to market turbulence caused by Greece and other weaker economies" in the short term, said Nick Williams, Credit Suisse Group AG's London-based head of equity-capital markets for Europe, Middle East and Africa. "Investors remain engaged. We still expect the second quarter to be more constructive than the beginning of the year."
Stocks have stumbled this week after Standard & Poor's lowered Greek debt to junk and cut Portugal by two steps. The Stoxx Europe 600 gauge slumped 3.1 percent on April 27, the biggest drop since November, and extended its decline after Spain's rating was reduced a day later.
T-Solar, UralChem
T-Solar of Madrid shelved its 250 million-euro IPO the day that Greece and Portugal were downgraded. The world's biggest owner of solar-panel installations said the Spanish government created regulatory uncertainty that hurt investor confidence.
UralChem, Russia's second-largest maker of nitrogen-based fertilizer, said that in current market conditions its London offering "cannot be priced at a level which reflects a fair value of the company."
Kuzbass, the Kemerovo, Siberia-based producer of coal for power stations, priced its Moscow IPO at $6.50 a share, below an initial range of $7.70 to $10.40.
"The macroeconomic headwinds are considerable," said James Buckley, a London-based director at Baring Asset Management, which oversees about $44 billion. "You can see lower-risk appetite, which makes it more difficult to IPO anything that isn't a pretty copper-bottom investment."
Most Since 2007
Companies in Europe, Middle East and Africa may sell as much as $60 billion in shares through IPOs this year, according to an estimate by Zurich-based Credit Suisse. That would be the most since 2007, when they raised more than $117 billion, data compiled by Bloomberg show.
Avangardco Investments Public Ltd., Ukraine's largest egg producer, said in a statement today that it raised $187.5 million in its London IPO. The Kiev-based company sold 12.5 million depositary receipts at $15 each after offering them for $13.80 to $17.80.
Essar Energy, India's second-largest private power producer, sold shares at 420 pence each after offering them at 450 pence to 550 pence a share.
The company's original plan to raise $2.5 billion would have given Essar Energy a market value of 53.1 times net income of $207 million. That was three times the median 14.7 for integrated-oil companies, Bloomberg data show.
Essar's Billionaires
The offering will help Essar Group, founded by billionaires Shashi and Ravi Ruia, expand power generation, oil refining and energy exploration to meet demand in India.
"Successful IPOs will have to be a win-win situation for both the company and investors," said Matthias Fankhauser, a Zurich-based fund manager at Clariden Leu, which oversees about $100 billion. "At a time like now, investors have the power to ask for a bigger discount."
To contact the reporters on this story: Zijing Wu in London at zwu17@bloomberg.net; Inyoung Hwang in New York at ihwang7@bloomberg.net.
To contact the editor responsible for this story: Daniel Hauck at dhauck1@bloomberg.net.