Apple's Steve Jobs Steps Up Attack on Adobe's Flash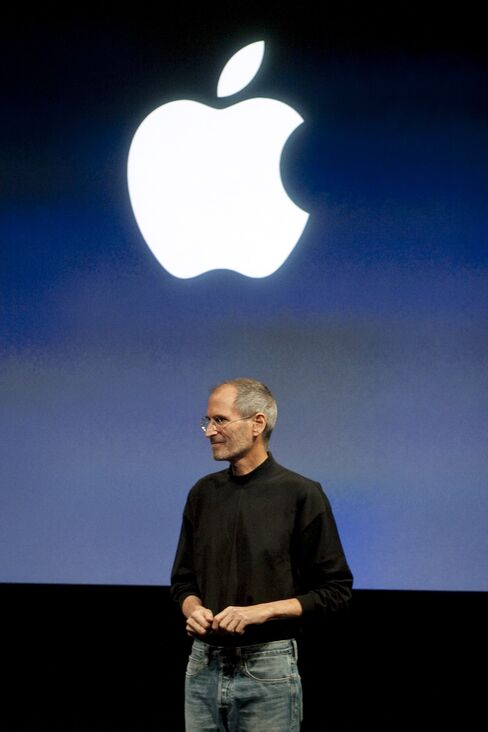 April 29 (Bloomberg) -- Apple Inc.'s Steve Jobs wrote a rare, 29-paragraph open letter today, panning Adobe Systems Inc.'s Flash video software as having "major technical drawbacks" and deepening a rift between the companies.
Jobs used the posting on Apple's Web site to outline six reasons Flash shouldn't be used for mobile devices and say his company has "few joint interests" with Adobe. He said the decision to bar Flash from Apple's devices stems from concern over the technology, and not meant to keep from losing business.
Apple's exclusion of Flash from the iPad and iPhone reflects the company's aim to control the way games and other applications are created for its devices, said Charlie Wolf, an analyst at Needham & Co. in New York. By urging programmers to adopt other tools, Apple threatens the dominance of Flash, used in 75 percent of online video.
"The conflict between Apple and Adobe has been a very big deal," said Chad Bartley, an analyst at Pacific Crest Securities Inc. in Portland, Oregon, who has an "outperform" rating on Adobe. "The Flash platform and ecosystem is obviously critical to Adobe and to the success of its creative tools business."
Adobe shares dropped 51 cents, or 1.4 percent, to $34.96 at 4 p.m. New York time in Nasdaq Stock Market trading. Apple rose $7.04, or 2.7 percent, to $268.64.
Rule Change
This month, Apple released new rules that force application developers to write programs directly for the iPhone operating system, rather than using intermediary software such as Adobe's products. That may have made San Jose, California-based Adobe less appealing to developers, many of whom view Apple's products as platforms they can't ignore.
HTML5, a standard Apple uses instead of Flash, is a "completely open" technology, Jobs, 55, said today. HTML5 lets Web developers create graphics and animations without relying on third-party browser plug-ins, such as Flash, he said.
"Perhaps Adobe should focus more on creating great HTML5 tools for the future, and less on criticizing Apple for leaving the past behind," Jobs said.
Needham & Co.'s Wolf said Apple's decision "makes sense." The company wants developers "on the same page and using Apple's development tools," said Wolf, who has a "buy" on Apple shares.
"Apple's moves to block Flash and other technologies are designed to protect a business model that locks developers and consumers into a single, proprietary stack," Adobe spokeswoman Holly Campbell said in an e-mailed statement. "Any attempt to position this solely as a technology issue is a smokescreen."
Sales Risk
Adobe highlighted the risks of exclusion from Apple's iPhone and iPad devices for the first time in a regulatory filing this month, signaling the snub could hurt sales.
Jobs's letter harms the reputation of Flash, said Hayes Roth, chief marketing officer for Landor Associates, a global branding and design firm.
"There's unquestionably damage to the brand -- whether it's permanent damage is the question," Roth said in an interview from New York. "This letter is now seen by untold millions around the world, who've been told -- chapter and verse
To contact the reporter on this story: Arik Hesseldahl in New York at arik@businessweek.com Rochelle Garner in San Francisco at rgarner4@bloomberg.net
To contact the editor responsible for this story: Tom Giles at tgiles5@bloomberg.net