Democrats Outraise Republicans in July, Have More Cash on Hand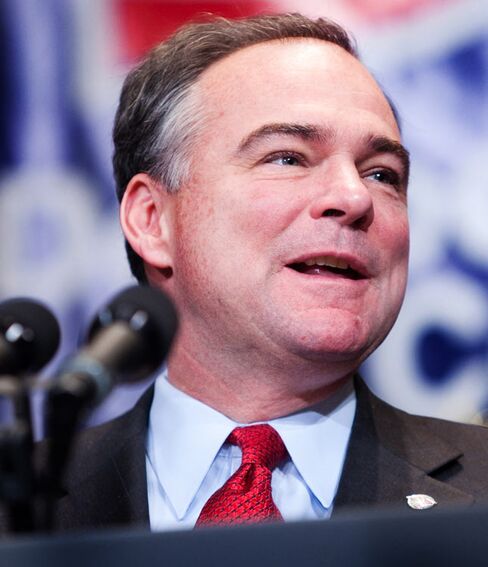 Democratic Party committees raised more money than their Republican rivals in July, leaving them with a cash advantage of more than $20 million heading into the last three months before the Nov. 2 congressional elections.
The Democratic National Committee brought in the most money during the month, with $11.6 million, compared with $5.5 million for the Republican National Committee. The Democratic Congressional Campaign Committee had the most cash, with $35.8 million in the bank at the end of July.
Democrats may need all the advantages they can get to retain majorities in the House and Senate during the midterm elections, which often lead to losses for the party that controls the White House. President Barack Obama's drooping approval rating and voter anger about the economy are hurting Democrats nationwide.
"Even though Republicans have enjoyed a hospitable political environment, Democrats continue to outraise them," said Deirdre Murphy, a spokeswoman for the Democratic Senatorial Campaign Committee, in an e-mailed statement. She said Democratic candidates "are all in strong positions to wage competitive races."
All told, the three Democratic fundraising committees brought in $22 million in July, compared with $18 million for the Republicans. They finished the month with a combined $69 million in cash, compared with more than $48 million for the Republicans.
Tossup Races
The nonpartisan Cook Political Report in Washington rates eight Democratic-held Senate seats as "tossups," and another three in even more danger, with one solidly Republican. The editor, Charlie Cook, also expects Republicans to gain a net 35 to 45 seats in the House. They need 39 to take control of the chamber.
"Republicans are now on offense in at least 12 Democrat-held Senate seats and the wind is at our backs moving towards November," said Rob Jesmer, executive director of the National Republican Senatorial Committee, in an e-mailed statement.
The DSCC brought in $4.4 million in July, compared with $4.2 million for the NRSC, according to officials from both committees. The Democratic committee finished with $22.5 million in cash to $21.1 million for the NRSC. Neither had debt.
While the DCCC had more cash than the National Republican Congressional Committee, which finished July with $22.1 million, it raised less during the period, Federal Election Commission reports show. The DCCC brought in $6.2 million, compared with $8.6 million for the NRCC. Neither had debt.
The DNC had $10.9 million in cash, compared with $5.3 million for the RNC. The RNC's total receipts for the period also included a $900,000 insurance payment, and the committee reported debt of $2.2 million. The DNC's debt was $3.5 million.
Before it's here, it's on the Bloomberg Terminal.
LEARN MORE