U.S. Supreme Court Rejects Michigan on Asian Carp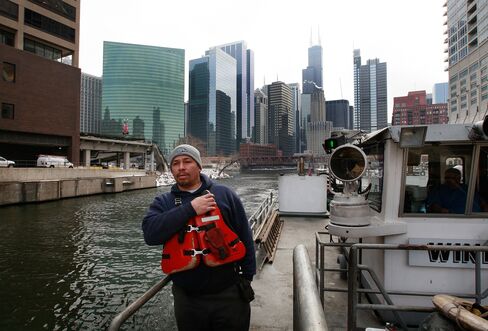 The U.S. Supreme Court, rejecting a bid by Michigan, refused to order Illinois and the federal government to permanently separate the waters of Chicago-area rivers and canals from Lake Michigan to stop the migration of Asian carp.
Today's rebuff was the third this year for Michigan at the nation's highest court, which previously declined to order the temporary closing of area locks and dams as a step to keep the carp from entering Lake Michigan. Illinois officials and President Barack Obama's administration urged the court not to get involved.
Michigan and other Great Lakes states say that, should the carp reach Lake Michigan, they would spread rapidly, consume nutrients needed by other species and potentially devastate the region's $7 billion sport-fishing industry and much of its tourism business.
"The fight to protect Michigan's jobs and environment now falls to President Obama and Congress," Michigan Attorney General Mike Cox said in a statement.
Illinois and the U.S. Army Corps of Engineers told the Supreme Court they are already stepping up their fight to keep the fish from reaching Lake Michigan.
"The state of Illinois will continue its extensive work in collaboration with the federal government and all the Great Lakes states to protect the ecology and health of the Great Lakes by combating the progression of Asian carp," Illinois Attorney General Lisa Madigan said in a statement.
As part of its bid for Supreme Court intervention, Michigan sought to reopen an 80-year-old high court case centering on the allocation of Lake Michigan water rights.
The dispute has divided the Great Lakes region. Minnesota, Wisconsin, New York, Pennsylvania and Ontario have all backed Michigan at the Supreme Court.
The lead case is State of Wisconsin v. State of Illinois, No. 1, Original.