Pulitzer Mocked Money Kings, Picked Presidents: Lewis Lapham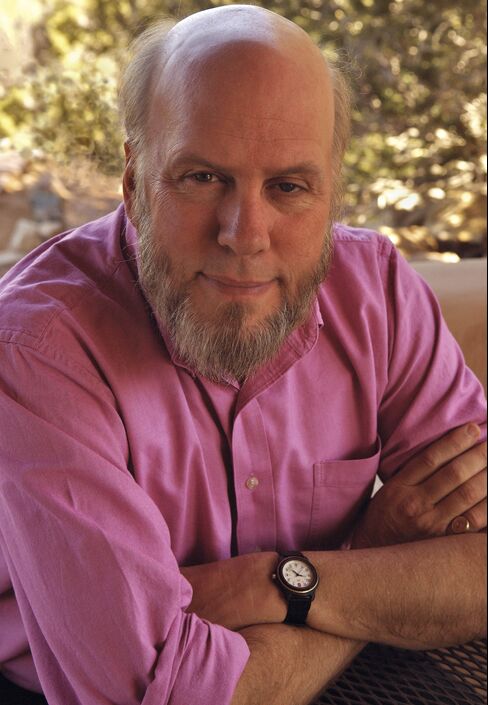 Near the end of his campaign for U.S. president in 1884, James Blaine attended a fundraising dinner at Delmonico's with 200 of the nation's richest men. The next day a huge cartoon caricaturing the most reviled of them appeared on the front page of Joseph Pulitzer's newspaper, the World, under the headline: "The Royal Feast of Belshazzar Blaine and the Money Kings."
Sitting on either side of Blaine at this satanic Last Supper were Jay Gould and William H. Vanderbilt, partaking of dishes labeled "Monopoly Soup" and "Lobby Pudding." Pulitzer wrote the editorial, asking, "Shall Jay Gould rule this country? Shall he own the president?"
Ordering press runs of 250,000 copies, Pulitzer ushered in a new era of broad, hard-hitting journalism. Blaine narrowly lost New York, and Pulitzer later reflected with satisfaction that the World had elected Grover Cleveland.
I spoke with James McGrath Morris, author of "Pulitzer: A Life in Politics, Print and Power" (Harper), on the following topics:
1. Political Aspirations
2. Get Rich With News of the Poor
3. Creation of News Consumers
4. The Blind Recluse
5. Pulitzer Prize
To buy this book in North America, click here.
(Lewis Lapham is the founder of Lapham's Quarterly and the former editor of Harper's magazine. He hosts "The World in Time" interview series for Bloomberg News.)
Before it's here, it's on the Bloomberg Terminal.
LEARN MORE