Simon Cowell, Cameron Mackintosh Rise on Music Millionaire List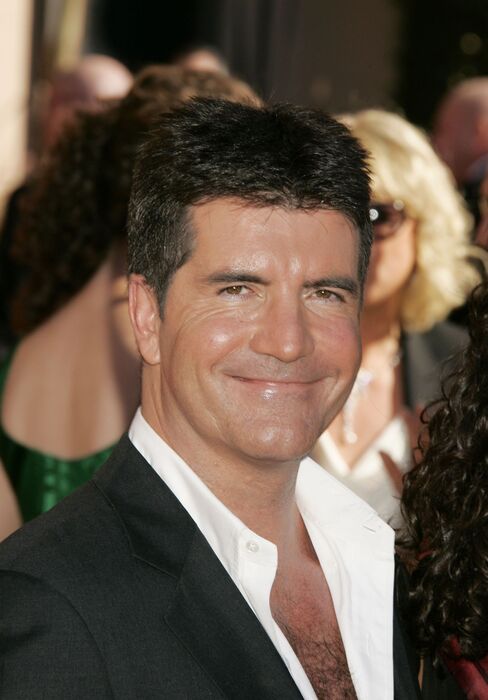 Simon Cowell, the TV-show producer and music executive, has seen his wealth surge 38 percent to 165 million pounds ($254 million) in the last year. He jumped four slots to No. 11 in the ranking of U.K. music millionaires, according to the Sunday Times 2010 Rich List.
Cowell's joint venture with Sony Music Entertainment -- to bring hit U.K. talent show "The X Factor" to the U.S. -- has helped make him 45 million pounds richer, the Rich List compilers said. They released the music-personality chart before the overall Rich List's April 25 publication. On the full list of top 1,000 British and Irish fortunes, Cowell leapt 40 places to No. 398.
Edgar Bronfman, the chairman and chief executive of Warner Music Group, enters the list at No. 1 after moving from New York to London so that his children can experience life abroad for a few years, said the list compilers. His 1.6 billion-pound fortune pushes former Zomba record-company owner Clive Calder into second place. Andrew Lloyd Webber, the composer and theater owner, is in third place.
"Twenty years ago, people didn't want to talk about their wealth," Ian Coxon, editor of the Sunday Times Rich List, said in a telephone interview. "But now, they want to get it correct because they're going to appear in the list. Better safe than sorry."
Billionaires and multimillionaires in the survey have had more contrasting fortunes this year. In the 2009 list, many saw their fortune eroded by the worst slump since World War II.
Theater Wealth
Cameron Mackintosh's wealth surged 81 percent to 635 million pounds, making him the No. 4 music millionaire. He owns seven London theaters, world rights to "Les Miserables" and "Miss Saigon" and a stake in the U.S. licensing business Music Theatre International, the list's compilers said.
Coxon said the list was based on the accounts of companies owned, information provided by the millionaires, and interviews with their financial advisers.
Ronnie Wood, the Rolling Stones guitarist, dropped off the Top 50 music millionaires list, as he divorced and his fortune shrank to 20 million pounds. Last year, he was worth 35 million pounds, and was ranked No. 46.
The list of young music millionaires (aged 30 and under) was topped by singers Charlotte Church, Katherine Jenkins, and Leona Lewis, who are all worth 11 million pounds. For Jenkins and Lewis, that represented a rise of 22 percent and 38 percent, respectively, from last year.
Here is a table showing the ranking and wealth in pounds of the top 15 music millionaires, with the percentage change at the end. Figures in the middle column represent 2009 wealth.
                        2010          2009          %Change
 1 Edgar Bronfman       1.64 billion  -             N/A
 2 Clive Calder         1.3 billion   1.3 billion   No change
 3 Andrew Lloyd Webber  700 million   750 million   -7%
 4 Cameron Mackintosh   635 million   350 million   +81%
 5 Paul McCartney       475 million   440 million   +8%
 6 Simon Fuller         350 million   300 million   +17%
 7 Mick Jagger          190 million   190 million   No change
 8 Elton John           185 million   175 million   +6%
 9 Sting                180 million   180 million   No change
10 Keith Richards       175 million   175 million   No change
11 Simon Cowell         165 million   120 million   +38%
12 Olivia Harrison/ Dhani Harrison
                        160 million   140 million   +14%
13 Jamie Palumbo        150 million   130 million   +15%
14 David Beckham/ Victoria Beckham
                        145 million   125 million   +16%
15 Tim Rice             140 million   140 million   No change
Before it's here, it's on the Bloomberg Terminal.
LEARN MORE