Baxter Falls After Forecast Cut on Health-Care Costs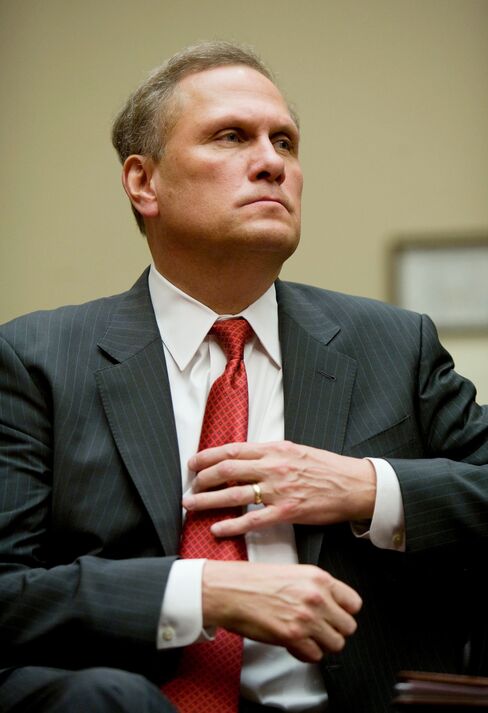 April 22 (Bloomberg) -- Baxter International Inc. plunged the most in seven years after the company cut its 2010 earnings forecast on costs from the U.S. health-care overhaul.
The shares of the Deerfield, Illinois-based company fell $7.82, or 13 percent, to $51.13 at 4 p.m. in New York Stock Exchange composite trading. That is the biggest decline since March 2003, when the company reported lower-than-expected earnings.
Baxter, a maker of blood products and vaccines, projected earnings, excluding one-time items, of $3.92 to $4 a share, below the average $4.24 estimate of 16 analysts surveyed by Bloomberg. Baxter said earnings for the year will be reduced by an increase in Medicaid rebates and a change in the taxes for retiree prescription drug benefits required under the health-care law enacted in March. The company also forecast lower use of plasma products than previously expected.
"Our revised financial guidance primarily reflects the impact of recent health-care reform legislation in the U.S. and our outlook for continued plasma market pressures," said Robert M. Davis, Baxter's chief financial officer.
Drug companies led by Abbott Laboratories, Eli Lilly & Co., Johnson & Johnson and Gilead Sciences Inc. have also said the health-overhaul law is expected to reduce profit in 2010.
"Recent reforms increase the minimum brand name drug discount to 23.1 percent from 15.1 percent," said Andrew Goodsall, an analyst with UBS Healthcare Equity Research in Sydney in a note to clients today. He said the discounts would apply to about 10 percent of plasma patients.
Plasma Market Share Lost
Baxter "simply miscalled" growth in the market for antibodies and other blood products, Chief Executive Officer Robert L. Parkinson Jr. said in a conference call with analysts today. The company now sees the plasma market growing about 1 to 2 percent in the U.S. this year, less than originally estimated, and Baxter itself has lost about 2 percent to 3 percent of its share of that business since the fourth quarter of 2009.
"In a time of more reimbursement pressures and losses of insurance because of higher unemployment, I think that's been a factor," Parkinson said. "One of the things I think we miscalled was how much of the use of our products to some degree was optional."
The company remains committed to the five-year earnings projections it made at the September investor meeting, he said. Baxter said on Sept. 16 it expected to increase sales about 7 percent to 8 percent a year, excluding the impact of foreign currency, by 2014. By then, the company also projected annual earnings growth of 11 percent to 13 percent from 2010 to 2014.
Prior Forecast
Baxter had previously projected full-year 2010 earnings of $4.20 to $4.28 a share. The revised guidance assumes profit will be $80 million lower due to costs related to the health-care legislation, Parkinson said.
"We expect much of investors' focus to fall on management's revised guidance, which is moving materially lower to account for the impact of health-care reform and a soft outlook for plasma over the balance of the year," said Michael Weinstein, an analyst with JPMorgan Chase & Co. in New York, in a research report today.
Talecris Biotherapeutics Holdings Corp., a U.S. seller of plasma-based medicines, declined $2.18, or 9.9 percent, to $19.80 in Nasdaq Stock Market composite trading, its biggest decline since the shares began trading in October.
Grifols SA, Europe's largest maker of blood-plasma products, had its biggest decline in more than a year in Madrid trading, sliding 9.9 percent. The stock, which has lost 16 percent this year, dropped 1.13 euros to 10.30 euros.
To contact the reporter responsible for this story: Shannon Pettypiece at spettypiece@bloomberg.net.
To contact the editor responsible for this story: Reg Gale- at rgale5@bloomberg.net.