Autonomy Starts Acquisitions Talks, May List in U.S.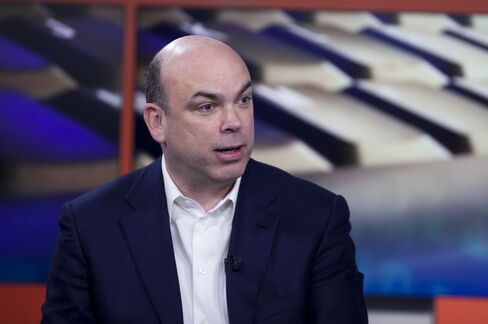 Autonomy Corp Plc, the U.K.'s second-largest software company, is starting conversations about potential acquisitions after raising 500 million pounds ($769 million) by selling convertible bonds.
Autonomy, which typically targets U.S.-based companies for purchases, needed to raise the money because it can't offer U.S. stock as part of an acquisition, Chief Executive Officer Mike Lynch said today in a telephone interview.
"To get a sensible conversation going, one has to have the cash ready to go," Lynch said. "Now that cash has been raised we're in a position to have those conversations."
The software company, which gets about 70 percent of revenue from North America, may also consider a dual listing in the U.S., Lynch said, speaking from San Francisco after being delayed by the volcanic ash cloud. The Cambridge, England-based company has no current plans to seek a U.S. listing, he said.
Shares rose as much as 1.5 percent to 1,808 pence in London trading today and stood at 1,807 pence as of 9:05 a.m.
"Anything that enhances the ability for U.S. investors to buy the stock would be a positive," Roger Phillips, an analyst at Evolution Securities, said via phone today. He added there had been a lot of interest in the past year from U.S.-based investors.
First-quarter sales excluding acquisitions rose 17 percent, after an increase of 16 percent in 2009, Autonomy said today in a statement. The company last year bought U.S. software provider Interwoven Inc. for $775 million.
First-quarter net income rose to $49.7 million from $34.5 million after Autonomy won orders from companies including AT&T Inc. Total sales surged 50 percent to $194.2 million.
Before it's here, it's on the Bloomberg Terminal.
LEARN MORE