J&J First-Quarter Profit Rises on Device Sales Gains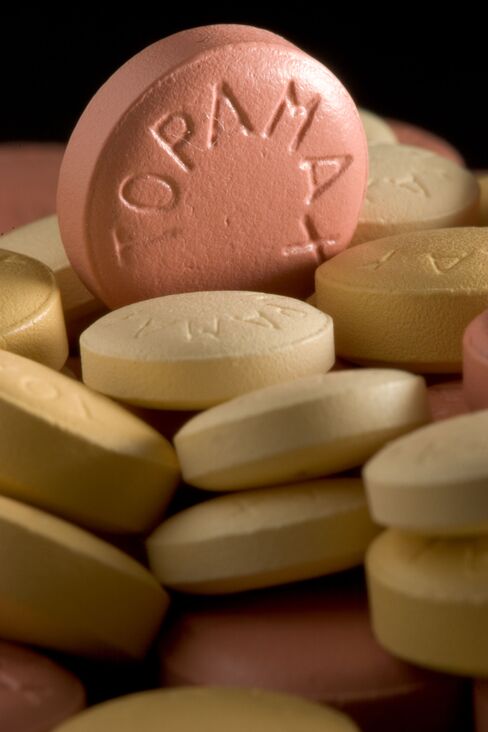 Johnson & Johnson, the world's biggest health-products company, reported a 29 percent increase in first-quarter profit, boosted by a gain from litigation and higher sales of surgical tools and Listerine mouth wash.
Net income rose to $4.53 billion, or $1.62 a share, from $3.51 billion, or $1.26, the New Brunswick, New Jersey-based company said today in a statement. Excluding a one-time gain of $910 million from litigation, profit was 2 cents higher than the average $1.27 estimate of 15 analysts surveyed by Bloomberg.
J&J was paid $1 billion in February by Boston Scientific Corp. after winning a heart stent patent infringement case, and is set to receive an added $725 million in January 2011. That gain was tempered by lower drug sales as former top-sellers Risperdal and Topamax faced competition from cheaper generics. Recalls of some nonprescription products, led by certain forms of the Tylenol painkiller, also curbed profit.
"We view J&J's first-quarter results as a basically reasonable start to the year," Leerink Swann & Co. analyst Rick Wise wrote in a research note today. "This quarter was the last with a major pharma product patent expiration" in Topamax, he said.
J&J fell 4 cents to $65.99 at 4 p.m. in New York Stock Exchange composite trading. The shares have gained 2.5 percent in 2010.
Reduced 2010 Forecast
The company reduced its 2010 earnings forecast to $4.80 to $4.90 a share, adjusted for some items, from a January projection of $4.85 to $4.95, which didn't include the effects of the U.S. health-care overhaul. The new forecast reflects changes in foreign currency exchange rates and now includes the law's impact, the company said. Seventeen analysts surveyed by Bloomberg had estimated $4.90 on average.
President Barack Obama's health-care overhaul, passed last month, will hurt J&J's sales by $400 million to $500 million this year, Chief Financial Officer Dominic Caruso said today on a conference call. The company reiterated its projection for operational sales growth of 2 percent to 3 percent, and lowered its forecast for total sales to $63 billion to $64 billion from as much as $65 billion, primarily because of currency changes, he said.
J&J is unlikely to benefit from the new health-care law until 2014, Caruso said.
'Major Impact'
"That's when all the uninsured then suddenly have insurance, so that's a major impact," Caruso said today in an interview, and declined to comment on the magnitude of the effect. "Unfortunately we have to wait until 2014."
Sales for the quarter increased 4 percent to $15.6 billion, meeting the average projection of fourteen analysts in a Bloomberg survey.
Pharmaceutical revenue worldwide fell 2.5 percent to $5.64 billion. Sales from J&J's top-selling drug, the anti-inflammatory Remicade, rose 15 percent to $1.19 billion, while sales of Concerta, for attention-deficit disorder, declined 4.4 percent to $329 million.
Sales of Risperdal, which lost patent protection in June 2008, plunged 50 percent to $138 million, while revenue from Topamax, which lost protection in March 2009, sank 75 percent to $148 million.
Device revenue rose 13 percent to $6.23 billion, helped by Ethicon and Ethicon Endo-Surgery, surgical tools businesses, and DePuy, maker of artificial hips and knees. Sales in the Ethicon unit increased 20 percent to $1.15 billion, while for Ethicon Endo-Surgery, they rose 15 percent to $1.17 billion. Revenue for DePuy gained 13 percent to $1.45 billion.
'Consumer-Like'
J&J has two businesses in the medical-device unit that are "consumer-like," Caruso said by telephone today: contact lenses and diabetes test strips.
"They were significantly impacted last year by the economy and now are growing by mid-single digits," he said. "It looks like the consumer is back to using those types of products."
Vision-care sales rose 11 percent to $664 million during the quarter, or 6.8 percent excluding the impact of currency. Revenue in diabetes care rose 10 percent to $597 million, or 6.4 percent operationally.
Global consumer product sales, which include Listerine and Neutrogena skin-care, rose 1.5 percent to $3.77 billion, boosted by all categories except over-the-counter products and nutritionals.
Tylenol, Motrin Recalls
During the quarter, J&J recalled over-the-counter medicines including Rolaids, Motrin, some Tylenol brands, Benadryl, St. Joseph's Aspirin and Simply Sleep caplets after receiving complaints about musty odors in Tylenol caplets and reports of nausea, vomiting and diarrhea after use.
Also today, J&J said its experimental AIDS drug, known as TMC278, was found to be at least as effective as Bristol-Myers Squibb Co.'s Sustiva in tests the company plans to submit for regulatory approval in the third quarter. J&J is working with Gilead Sciences Inc. on a single pill that would combine TMC278 with Gilead's best-selling AIDS therapy, Truvada.
Bristol's Sustiva is administered with the Truvada ingredient in Gilead's Atripla combination pill.
J&J also said today the U.S. Food and Drug Administration found its Sedasys computer-assisted sedation system "non-approvable," and that it had appealed by filing a request for an administrative review by an independent advisory committee.