LBO Firms Extract Dividends as Blackstone Sells: Credit Markets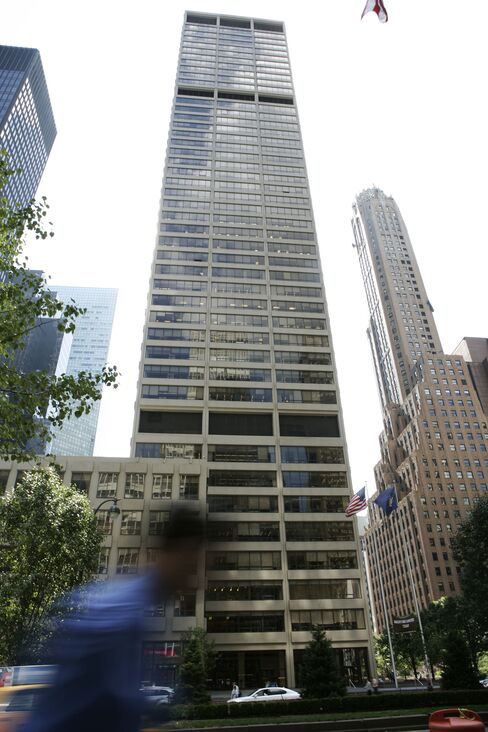 April 16 (Bloomberg) -- Leveraged buyout firms, taking advantage of investor demand for higher yields, are selling more junk bonds and loans to pay themselves dividends than at any point since credit markets started to freeze in 2007.
Companies controlled by private-equity groups have raised $10.8 billion in debt to fund payouts in 2010, compared with $1 billion in all of 2009, Standard & Poor's LCD data show. Apria Healthcare Group Inc., owned by Blackstone LP, is seeking consent from bondholders to sell notes to issue a dividend following at least six similar offerings this year, according to data compiled by Bloomberg.
LBO firms are benefitting from a 35.5 percent return on the S&P/LSTA U.S. Leveraged Loan 100 Index in the past 12 months and a 52 percent gain in speculative-grade bonds, according to the Bank of America Merrill Lynch U.S. High Yield Master II Index. So-called dividend deals, which permeated debt markets in 2006 and 2007 before the credit seizure, may signal investors are becoming too complacent, said William Quinn, chairman of American Beacon Advisors Inc.
"You start to be concerned that you're increasing leverage, which was one of the things that created these problems in 2008," said Quinn, who helps oversee $45 billion in Fort Worth, Texas. "I understand why private-equity firms do it, but I would be concerned."
Elsewhere in credit markets, the extra yield investors demand to own corporate bonds instead of government debt fell 1 basis point to 143 basis points yesterday, the lowest since November 2007 and down from a record 511 basis points in March 2009, the Bank of America Merrill Lynch Global Broad Market Corporate Index shows. Yields averaged 3.96 percent.
Goldman Sachs
Goldman Sachs Group Inc. led a jump in the cost to protect bank bonds as U.S. regulators sued the New York-based firm for fraud related to subprime mortgage securities.
Credit-default swaps on Goldman Sachs rose the most since November 2008 as the U.S. Securities and Exchange Commission said the bank misstated and omitted key facts about collateralized debt obligations linked to subprime mortgages as the U.S. housing market was starting to falter in 2007. The SEC's charges are "completely unfounded," Goldman Sachs said in a statement distributed by Business Wire.
Contracts on New York-based Goldman Sachs climbed 40.5 basis points to 130.5 basis points, according to CMA DataVision.
Credit swaps pay the buyer face value if a borrower fails to meet its obligations, less the value of the defaulted debt. A basis point equals $1,000 annually on a contract protecting $10 million of debt.
Markit CDX Index
A benchmark indicator of U.S. corporate credit risk climbed. Credit-default swaps on the Markit CDX North America Investment Grade Index, which investors use to hedge against losses on corporate debt or to speculate on creditworthiness, 3.65 basis points to a mid-price of 85.625 basis points as of 2:32 p.m. in New York, according to index administrator Markit Group Ltd.
Private-equity firms spent $2 trillion, most of it borrowed, to buy companies in the takeover boom that collapsed in 2007. Buyout companies were unable to exit their investments as the markets for credit and initial public offerings froze in 2008 during the worst financial crisis since the 1930s.
Companies controlled by buyout groups sold $2.7 billion in high-yield bonds and $8.1 billion in leveraged loans this year to fund dividends, S&P LCD data show. That's up from $600 million of junk notes and $400 million of loans last year, and compares with 2006's record of $4.4 billion in high-yield bonds and $25.5 billion of leveraged loans.
Issuing debt to pay dividends to their owners is "clearly a great way to generate returns," said Tim Donahue, who runs high-yield and leveraged-loan capital markets at JPMorgan Chase & Co. "This is one way for sponsors to generate returns for portfolios where not everything in those portfolios has performed as expected," he said in a phone interview.
Fastest Pace
Junk-rated issuers have sold $81.8 billion of bonds this year, the fastest pace on record, Bloomberg data show. Companies have borrowed $77.6 billion in leveraged loans this year, compared with $21.2 billion in the same period in 2009.
Cash flowing into high-yield mutual funds has helped provide demand for record junk bond issuance, as investors bet on riskier assets while interest rates are at record lows.
Speculative-grade bond funds had $417 million of inflows last week, the seventh-straight increase, and loan funds had $290 million of inflows, the 19th in a row and the longest stretch ever, according to JPMorgan.
High-yield, or junk, debt is ranked below Baa3 by Moody's Investors Service and BBB- by S&P.
Apria Notes
Apria is seeking consent for amendments from holders of its 11.25 percent notes and its 12.375 percent securities, both due in 2014, to issue a dividend of as much as $500 million to equity holders, the Lake Forest, California-based company said in a statement on March 31. Apria would also incur as much as $450 million of additional debt to help fund the dividend.
The company's Ba3 credit rating, three steps below investment grade, may be cut if it issues new debt to pay a dividend to Blackstone, according to Moody's. Blackstone spokesman Peter Rose couldn't immediately be reached for comment.
Ikaria Holdings Inc., the manufacturer of critical-care products owned by firms including New Mountain Capital LLC, is seeking $360 million to pay a dividend and refinance debt.
Financing for Clinton, New Jersey-based Ikaria will comprise a $40 million revolving line of credit and a $320 million term loan. The company is offering to pay lenders 4 percentage points more than the London interbank offered rate with a 2 percent Libor floor on the term loan. The loan will be sold at a discount of 99 cents on the dollar.
End of Rally
Daniel Tasse, Ikaria chief executive officer, and Michael Flaherman, managing director at New Mountain Capital, didn't return calls seeking comment.
In Europe, Matalan Ltd., the U.K. budget clothing retailer, raised 300 million pounds ($465 million) through a loan and sold 225 million pounds of bonds last month, with some of the proceeds used to pay a dividend to founder John Hargreaves, according to data compiled by Bloomberg.
The dividend financings show the rally in speculative-grade debt that began last year may have reached its peak, said Jon Budish, senior vice president of high yield at Jefferies & Co. in Short Hills, New Jersey.
"The dividend deals usually key the end of the rally," Budish said. "They're speculative and people have been burned every time this happens. Maybe it takes six months or a year, but it always happens that way."
To contact the reporters on this story: Tim Catts in New York at tcatts1@bloomberg.net; John Detrixhe in New York at jdetrixhe1@bloomberg.net; Kristen Haunss in New York at khaunss@bloomberg.net
To contact the editors responsible for this story: Alan Goldstein at agoldstein5@bloomberg.net; Faris Khan at fkhan33@bloomberg.net; Paul Armstrong at Parmstrong10@bloomberg.net