Great Depression Book, 'Next to Normal' Musical Win Pulitzers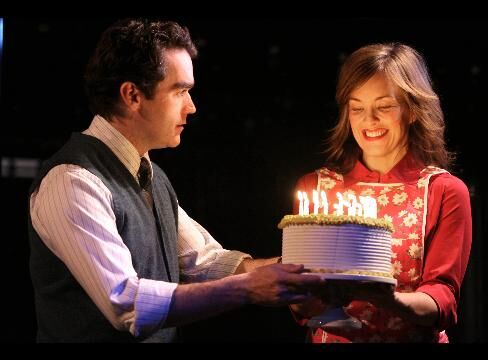 Two business books won Pulitzer Prizes today while the rock musical "Next to Normal," about a suburban mother's struggle with bipolar disorder, won the drama prize.
Liaquat Ahamed's "Lords of Finance: The Bankers Who Broke the World" (Penguin Press), a vivid history of how four central bankers help trigger the Great Depression, was awarded the history prize. "The First Tycoon: The Epic Life of Cornelius Vanderbilt" (Knopf), by T.J. Stiles, won the biography prize.
The prize for general nonfiction went to David E. Hoffman's "The Dead Hand: The Untold Story of the Cold War Arms Race and Its Dangerous Legacy" (Doubleday).
Paul Harding won the fiction prize for his first novel, "Tinkers," about a dying man looking back on his life. The book is published by Bellevue Literary Press, a small nonprofit organization based at Bellevue Hospital Center in Manhattan.
Rae Armantrout's "Versed" (Wesleyan University Press) won the poetry prize.
The choice of "Next to Normal," about a suburban mother whose mental illness is exacerbated by the death of a beloved son, was unusual in several respects. The Pulitzer board bypassed the three suggestions of the drama jury, made up of three drama critics, a playwright and an academic.
'Next to Normal'
The jury's nominees were "The Elaborate Entrance of Chad Deity," by Kristoffer Diaz; "Bengal Tiger at the Baghdad Zoo," by Rajiv Joseph; and "In the Next Room or The Vibrator Play," by Sarah Ruhl.
"Normal," with music by Tom Kitt and book/lyrics by Brian Yorkey, didn't even make the jury's initial cut, according to a person connected to the awards.
Equally intriguing was the path "Next to Normal" took to Broadway. It opened to mixed reviews in April 2008 at the off-Broadway Second Stage Theatre. The producers, led by David Stone, who has made a fortune with the hit show "Wicked," asked Kitt and Yorkey to make significant changes.
After an infusion of $4 million, a revised version of the show with new songs and a more sympathetic story line opened in Washington before returning to New York in April 2009.
This time, the reviews were more positive and the show was nominated for 11 Tony Awards. It won three -- for best original score, best actress in a musical and best orchestrations.
Before it's here, it's on the Bloomberg Terminal.
LEARN MORE