South Korean 'Bull Market' to Run Another 20%, Mirae Asset Says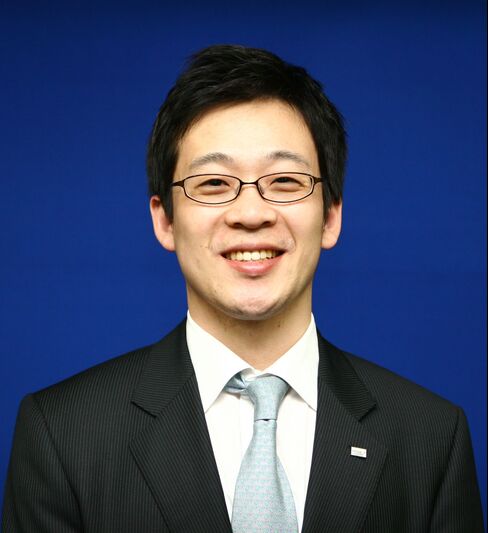 South Korea's "bull market" will boost the benchmark stock index by as much as 20 percent this year on earnings growth driven by exports, according to Mirae Asset Global Investments Co.
Operating profit for listed companies may "easily" increase more than 30 percent in 2010, making valuations more attractive, Kim Sung Woo, a senior portfolio manager at the nation's biggest money manager, said in a phone interview today. He recommended airline, petrochemical and technology stocks.
The Kospi index is the third-worst performer among emerging markets in Asia this year, having gained 2.6 percent. The 766 companies in the gauge, which climbed 50 percent last year, trade at 10.9 times estimated earnings, the second-lowest multiple in Asia Pacific after Pakistan.
"I'm optimistic about the Korean market," Kim said. "Domestic companies are well positioned to capture strong demand in emerging markets."
Kim's Mirae Asset Global Discovery Fund - Korea Equity Fund incorporated in Luxembourg is the best performer among 60 funds established overseas to invest in Korean stocks, according to Bloomberg data. The fund has returned 15.5 percent this year. Mirae Asset Global Investments manages the equivalent of $54 billion in assets.
Top Holdings
The fund's top holdings are Samsung Electronics Co., LG Chem Ltd., Posco, Hyundai Heavy Industries Co. and LG Display Co.
Samsung Electronics, Asia's biggest maker of semiconductors, flat screens and mobile phones, said on April 6 first-quarter profit increased sevenfold after demand for personal computers and televisions drove up prices.
"The global economy is turning around, and more buying from foreign investors and domestic pension funds is expected this year," Kim, 36, said. "Investors are already witnessing impressive earnings."
Factories from China to the U.S. accelerated in March, pointing to a rebound in international trade that is contributing to a global economic recovery.
Manufacturing in China grew for a 13th month and U.S. factories expanded the most since July 2004, reports showed. Business sentiment in Japan rose to the highest since 2008, while factories in Britain and the euro region stepped up production.
Korean Air Lines Co. will outperform the benchmark this year as global trading volume recovers, Kim forecast. Korean Air has advanced 75 percent over the past year, compared with a 33 percent gain in the Kospi.
'Bear Fruit'
"Korean Air has expanded its capacity, and that should definitely bear fruit in an industry upturn," Kim said. "The demise of rivals may give another boost."
Japan Airlines Corp. filed for bankruptcy in January with 2.32 trillion yen ($24.9 billion) in liabilities after posting three losses in four years.
Kim favors Honam Petrochemical Corp. and LG Chem Ltd., which has doubled in the past year, as the global economy strengthens and as no major capacity expansion within the industry is planned for 2011-2013. He also likes LS Corp. after it advanced 31 percent in the past year.
Before it's here, it's on the Bloomberg Terminal.
LEARN MORE