'Moby-Dick' in Wings, Dallas Opera Hires New General Director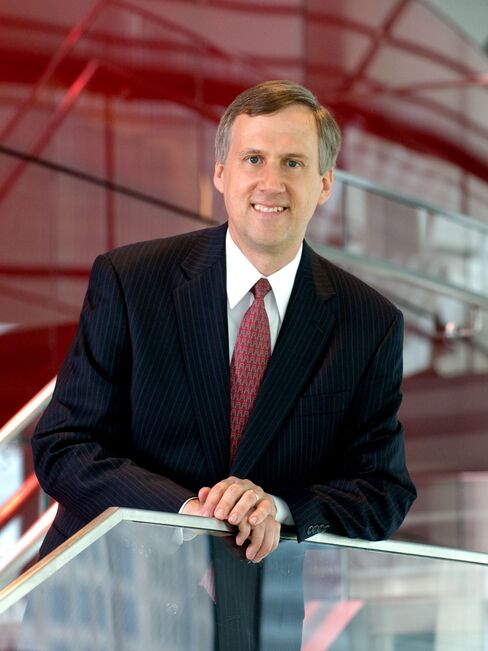 Three weeks before it will present the world premiere of "Moby-Dick," the Dallas Opera has hired former San Francisco Opera chief operating officer Keith Cerny as its new general director.
Cerny, 47, begins his new job on May 23. He follows George Steel, who ran the Dallas Opera for four months at the end of 2008 before abruptly returning to New York to take over the struggling City Opera.
Last fall, the company took up residence in the 2,200-seat Winspear Opera House designed by Norman Foster, the centerpiece of a new arts district. The Dallas Opera immediately ran into money problems and canceled a new "Lucia di Lammermoor."
The company's president, Dr. Kern Wildenthal, announced the appointment this morning in Dallas.
"Keith has an outstanding track record of success in a number of areas," Wildenthal said in a statement released by the company. "His background demonstrates that he fully understands, appreciates and embraces both the business and artistic demands of a top-notch American opera company."
From 2004 through 2007, Cerny, 47, was executive director of the San Francisco Opera. Most recently Cerny, who studied music and physics at the University of California at Berkeley and earned an M.B.A. at Harvard Business School, ran Sheet Music Plus, an Internet-based music publisher.
He will join Jonathan Pell, the artistic director, and Graeme Jenkins, the company's music director. Other candidates included Lesley Koenig, most recently an assistant manager at the Metropolitan Opera, and Mark Weinstein, who left the Washington National Opera in December.
"Moby-Dick," composed by Jake Heggie with some input from Herman Melville, opens April 30.
Before it's here, it's on the Bloomberg Terminal.
LEARN MORE