Making Meters Smarter, Home by Home
California's PG&E is installing two-way meters in 5 million homes, but consumers aren't yet convinced it will save them money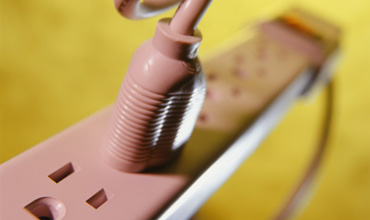 A sweeping overhaul is coming to the 157,000 miles of high-voltage electric transmission lines that crisscross the U.S., delivering energy to 130 million homes. But the changes are happening one laptop-sized machine at a time.
These small computers, being installed in homes and businesses around the country, will essentially create a two-way line of communication between energy consumers and the utility providers that dispense power. Known as smart meters, they're designed to give users greater control over electricity bills while helping power companies better manage fluctuating electricity demand. But the verdict remains out on just how much they're helping end users trim bills.
In the most ambitious deployment yet, California utility Pacific Gas & Electric (PCG) has installed 3.6 million smart meters across its territory in the northern part of the state. PG&E is spending $2.2 billion to install a total of 5 million advanced digital electric meters from Silver Spring Networks in its operating territory, the northern and central part of the state, by 2012. Each day the company installs 12,000 to 15,000 meters.
Consumers: Smart Meters, Higher Bills
Unlike conventional residential meters that let utilities charge a single rate regardless of the time of day, smart meters let power companies charge varying rates, based on demand. For example, demand peaks between 4 p.m. and 7 p.m. when people return from work and start to make dinner, so utilities could charge a higher rate to give customers an incentive to run appliances such as clothes dryers at a different time of day. "Right now the only reason you would not use electricity between 4 p.m. and 7 p.m. is because you're being a good citizen; there's no economic incentive," says Andrew Tang , senior director of PG&E's smart-energy Web division.
Smart meters and variable pricing would give consumers the added incentive of saving money, PG&E says. Yet some customers have complained that they've seen only markedly higher bills since they had smart meters installed, according to California State Senate Majority Leader Dean Florez. To that end, Florez held a hearing on Monday, Oct. 5, in Bakersfield to hear from concerned consumers, utilities PG&E and Southern California Edison, and the California Public Utilities Commission (CPUC) about complaints since the devices were installed.
After looking into thousands of accounts, PG&E says it found that most customers in Bakersfield who contacted the utility this summer with concerns about bills are suffering the combined effects of exceptionally hot weather and two rate increases that took effect in March and last October, says PG&E spokesman Paul Moreno.
Energy Crisis Put PG&E in Bankruptcy
The utility has come a long way in the past decade when it comes to energy-efficiency programs that give consumers incentives to use less energy. PG&E learned some hard lessons during the electricity shortage of 2000-2001, which left hundreds of thousands of California residents without power. "The need to put in smart meters stemmed from the energy crisis in the 2001 time frame," says PG&E's Tang.
The California energy crisis had several causes. Primarily, there weren't enough power plants to keep up with demand that had surged amid strong economic growth and unusually warm weather. To meet demand, PG&E and other utilities had to buy electricity from outside suppliers at high rates. But thanks to consumer rate freezes imposed by the state, utilities couldn't pass along those increased costs, according to a report by the Federal Energy Regulatory Commission. Skyrocketing wholesale prices led PG&E to file for bankruptcy protection on Apr. 6, 2001. The company exited Chapter 11 three years later.
Since then, PG&E and the CPUC have been looking for ways to promote energy efficiency and conservation. PG&E has started so-called demand-response programs that give corporate customers financial incentives to use less energy during the 15 hottest days of the year, Tang says. Those programs require sophisticated meters that can read energy consumption in time increments as small as 15-minute blocks. Since the meters are expensive, they were initially used only by corporations.
Energy- and Cost-Saving Device Apps
Five years ago, the CPUC asked PG&E to see whether it could build a business case for installing these meters in consumers' homes. PG&E started with a technology called automated meter reading, which was a way for the company to simply read customer meters remotely, without dispatching employees to travel door-to-door each month. That has since evolved to something known as advanced metering infrastructure—essentially smart meters capable of two-way digital communication with the utility.
These smart meters will serve as a bridge to home networks that will eventually include dishwashers, washing machines, air conditioners, and other appliances. A chip in the smart meter will let third-party developers create software to build products and services that take advantage of that two-way communication with the utility—such as dishwashers that can be programmed to run only when rates are below a certain threshold, Tang says.
For example, there are already electric-based clothes dryers that can respond to a price signal, says Tang. When prices are high, they turn off the heating cycle and increase the spin cycle. By doing so, "they eliminate 95% of the electricity consumption," he says.
But first, advanced appliances will need to be more widely available—and before that, smart meters more broadly deployed.
Before it's here, it's on the Bloomberg Terminal.
LEARN MORE