Pro Bono Work for Entrepreneurs
Small businesses have special budget, insurance, and tax considerations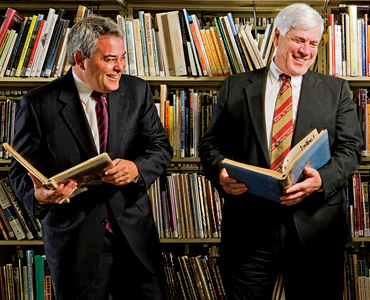 While companies with inventory on hand may give their products to charities, those with expertise to spare can donate pro bono work. For most pro bono projects, you'll get organized the same way you would if you were giving products or cash: Pick a cause and organization that match your company's values, draw up a budget, and set expectations by working out an agreement with the nonprofit.
But there are a few considerations unique to pro bono efforts. Chief among them: your insurance policy, which should specifically cover pro bono work. Liability protection is critical, especially if you offer complex services such as legal or medical work, or consulting. A rider should cover any insurance needs and generally won't cost extra.
Keep in mind that pro bono work is not a tax write-off. However, you can deduct employees' salaries as an expense if you pay them while they are volunteering. You can also deduct travel expenses and the cost of materials used in providing the service, say Ellen Minkow and Fred Slater, partners in New York accounting firm MS 1040.
With pro bono work, it's especially important to get your employees involved and enthused. Tell them why you picked the cause, and give them the tools and time to volunteer their services. Consider giving them days off as a reward for participating, in addition to the ones they use for pro bono work. You might allow them to choose which organization to work for, as long as it fits with your company's mission.
Tripp Scott, a $20 million law firm with 100 employees in Fort Lauderdale, donates some $2 million every year in legal services. It is particularly active in helping to build local libraries and in assisting Broward County's Urban League. Pro bono work "reinforces the brand of the law firm as a community leader," says Tripp Scott President Edward Pozzuoli. Partners pick their own causes and encourage associates to contribute time. Pro bono work counts toward monthly billable time for both partners and associates. "When people get excited and involved in helping a charity, they feel a bigger attachment to the firm," says Vice- Chairman Dennis Smith. In the long run, he says, the firm attracts more paying clients because of its good works.
Before it's here, it's on the Bloomberg Terminal.
LEARN MORE