Mobile Search: Look, Ma, No Hands
Voice-based mobile search services from Microsoft and Yahoo! are imperfect but promising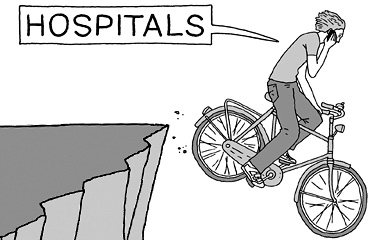 No matter how the soap opera of Microsoft's (MSFT) efforts to acquire Yahoo! (YHOO) turns out, there's one area where a merger would clearly benefit consumers. Both companies have launched voice-based mobile search services, and Yahoo oneSearch and Microsoft Tellme have strengths and weaknesses that neatly complement each other.
At best, it will be a long time before these services are consolidated. In the meantime, consumers can take advantage of two interesting experiments in speech recognition.
Mobile search is different from its desktop counterpart. A desktop search can lead to in-depth browsing. On a mobile phone, however, most people are looking for fast answers to questions like: When does the movie start? Where's the nearest flower shop? What's the address of that restaurant? But you shouldn't have to enter such search terms from a handset—you've got a built-in audio system that's all set up for voice instructions.
The Tellme and oneSearch services are in a testing phase and are available on a limited variety of handsets. I tried Tellme on a Helio Mysto and oneSearch on a BlackBerry (RIMM) Pearl. They work in much the same way: You launch an application and speak a search term while holding down a button. The phone sends your request to a server, which is better equipped to handle speech recognition than a handset. Your search results usually show up in seconds.
Here, the services diverge. Microsoft's Tellme, which relies on GPS to tailor the results to your location, works primarily as a sort of Yellow Pages, producing listings for a specific company or class of businesses in your area. Yahoo's OneSearch works more like Web search.
I tried using both systems to look for films simply by speaking the word "movies" into the phone. Tellme came up with a list of theaters, starting with those in my area, with phone numbers highlighted so I could just hit the call button. (The other option was to find them on a map.) These limited choices were better than oneSearch's mixed-bag results. It gave information on a couple of top current films and listings for a couple of multiplexes.
But the Yahoo oneSearch service had an additional trick up its sleeve, which I liked. When I said "Prince Caspian," I got a list of theaters showing The Chronicles of Narnia: Prince Caspian, showtimes, and in some cases, a link to buy the tickets. With the same voice command, the best Microsoft's Tellme could come up with was "Prince car dealer" and the listing for a used-car lot.
Tellme did much better when I looked for an ATM by searching for "Wachovia." Knowing my location thanks to GPS, the service offered a list of Wachovia ATMs—including the one just down the street—and the option of a map or directions. In contrast, oneSearch gave me a listing for a branch about a mile away. It offered to get directions, but the link took me to a Web page that required me to type, not speak, my current location. To be truly useful, these services need the smarts of both computer networks and the phone. They should leverage voice for easy input, location for highly relevant results, and a sense of what folks on the go are looking for.
Microsoft and Yahoo are each solving part of the puzzle. Of the two, Yahoo seems to be trying harder to fill the gaps. It plans to add GPS and to integrate oneSearch with its existing mobile information service. Microsoft, for its part, can't seem to figure out what to do with Tellme, which it bought in 2007; it has not linked Tellme's mobile search to any part of its Windows Live family of online services. But even at this early stage, both new services are big improvements over traditional text-based mobile search, and they're bound to get better.
Before it's here, it's on the Bloomberg Terminal.
LEARN MORE